Olympian Lolo Jones Says 'Christian Virgins Know They Will Like Sex'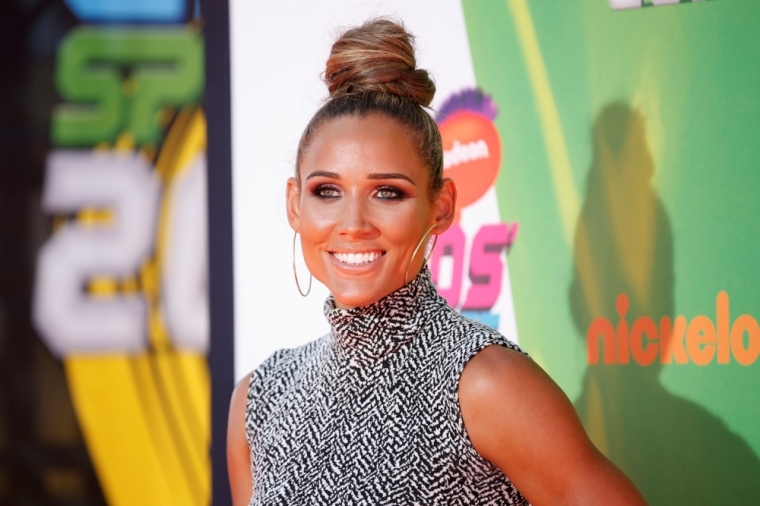 When she's not training or participating in professional track and field, hurdling, or bobsledding events, Olympic hopeful Lolo Jones is joking about a wide array of topics on Twitter. Amid her recent social media jests, the 33-year-old Christian athlete made it clear that she's very serious about maintaining her virgin status until marriage.
After Jones publicly joked about having a romantic interest in rapper Drake via Twitter, one person took to the social media platform to inform her that the recording artist enjoys sexual activity, which Jones has yet to experience.
The athelete decided to respond.
"Who doesn't? Even Christian virgins know they will like sex but we wait to honor our future spouses," Jones tweeted.
Jones' response came after she publicly propositioned Drake on Twitter after rumors surfaced that the rapper was dating tennis star Serena Williams.
"Drake and Serena making out?! Bad enough competing against his groupies and now the best female athlete," Jones tweeted.
As a public advocate for virginity, it doesn't seem Jones is in any actual competition with Williams. Jones has been vocal about wanting to wait until marriage to engage in sexual intercourse, and previously revealed that she viewed her virginity as a gift. Still, in a previous episode of HBO's Real Sports with Bryant Gumbel, Jones did admit that her decision to remain a virgin has been anything but easy.
"It's just something, a gift that I want to give to my husband. But please, understand, this journey has been hard," Jones said. "If there's virgins out there, I'm going to let them know, it's the hardest thing I've ever done in my life — harder than training for the Olympics, harder than graduating from college, has been to stay a virgin before marriage."
Despite her lack of experience, Jones has been vocal about having to resist temptation from those who have propositioned her.
"I've been tempted," Jones continued. "I've had guys tell me, 'You know, if you have sex, it will help you run faster.' If you marry me, then yeah."
Jones has considered speaking less about her personal life. The track and field star previously appeared on the "TODAY" show where she admitted, "maybe I should, like, zip it." However in 2012, she spoke more about her trouble with dating while on the program.
"I do have a hard time finding a guy I want a date who has good morals, who's willing to wait," she previously said on the show.
Three years later, Jones is standing strong in her beliefs and still sharing them with the world. Recently, she made it clear that she's praying to God for her husband while letting it be known that she doesn't stay friends with previous boyfriends.
"I can't be friends with a guy after we stop talking," Jones tweeted. "Rather spend time praying 4 my future husband than entertaining ones God closed the door to."
Last April, Jones opened up about more of her struggles with love and about being hurt by failed relationships.
"Guard your heart," Jones previously tweeted. "In the moment I'll be confused and hurt when relationships don't work out but as time passes I see God was simply protecting me from you."