On Marriage, We Will Not Render to Caesar What Is God's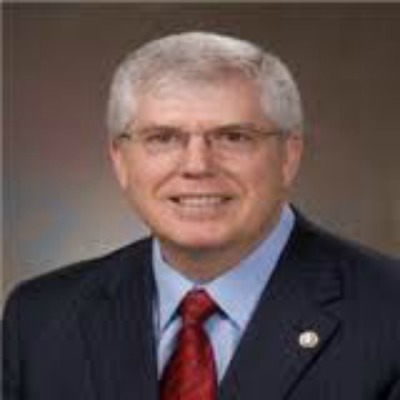 In 2009, a group of leaders from a wide spectrum of religious traditions came together to sign the Manhattan Declaration, thereby publicly uniting around three core Judeo-Christian values of religious liberty, the sanctity of human life and marriage. Inspired by the late Chuck Colson, and co-drafted by Professors Robbie George and Timothy George, the Manhattan Declaration anticipated what lay head, ending with these sobering words: "We will fully and ungrudgingly render to Caesar what is Caesar's. But under no circumstances will we render to Caesar what is God's."
Five years later, the future is here, and we are facing a fundamental conflict between the laws of Caesar and the laws of God.
On the eve of arguments over marriage before the U.S. Supreme Court, religious and political leaders representing Evangelicals, Catholics, Orthodox Christian and Jewish communities have once again pledged their unity to stand in solidarity to marriage and the family. Co-drafted by Deacon Keith Fournier (a Catholic) and me (an Evangelical), the "Marriage Pledge" declares:
We stand united together in defense of marriage. Make no mistake about our resolve. While there are many things we can endure, redefining marriage is so fundamental to the natural order and the common good that this is the line we must draw and one we cannot and will not cross.
In March, James Robison reported in The Stream on a discussion among Christian leaders about the serious condition we face regarding the possible redefinition of marriage by the U.S. Supreme Court. In a follow-up article, I argued that a bad Court decision might require civil disobedience.
I still pray that won't be necessary. I pray the Supreme Court will allow states to recognize natural marriage. That would be a great victory for truth, but it would not end the fight. Neither the Supreme Court nor any state has the authority to redefine the natural created order of marriage. Marriage is no more a state's rights issue than is slavery or the law of gravity.
As the Marriage Pledge states: "We affirm that marriage and family have been inscribed by the Divine Architect into the order of Creation. Marriage is ontologically between one man and one woman, ordered toward the union of the spouses, open to children and formative of family."
It continues: "Marriage as existing solely between one man and one woman precedes civil government. Though affirmed, fulfilled and elevated by faith, the truth that marriage can exist only between one man and one woman is not based on religion or revelation alone, but on the Natural Law, written on the human heart and discernible through the exercise of reason. It is part of the natural created order."
While the truth about marriage can be known by reason, the Marriage Pledge notes that when government purports to redefine marriage, "that same government will then enforce such an action with the police power of the State. This will bring about an inevitable collision with religious freedom and conscience rights. … We cannot and will not allow this to occur on our watch." Indeed, not a week goes by without a fresh example of just such a collision.
The Pledge reminds us of the indefensible Supreme Court decisions involving Dred Scott, who was denied his rights of full citizenship because he was black, and Cary Buck, who was forcibly sterilized in order to eliminate an "undesirable" population: "We will view any decision by the Supreme Court or any court the same way history views the Dred Scott and Buck v. Bell decisions. Our highest respect for the rule of law requires that we not respect an unjust law that directly conflicts with higher law."
The Pledge continues: "As people of faith we pledge obedience to our Creator when the State directly conflicts with higher law. We respectfully warn the Supreme Court not to cross this line."
This is the redline we will not cross. While no one wants this conflict, we have no choice but to resist an unjust law, particularly one that will force us to participate in acts that directly conflict with the Natural and Revealed Law.
How will peaceful resistance be manifested? In many different ways depending on our individual circumstances; but in every case, it should be peaceful and it should be resistance. For example, if a state commands a Christian adoption ministry to ignore the difference between a same-sex couple and a married husband and wife for purposes of adoption, the ministry should not comply and should not close its doors. It should not abandon its God-given call and mission to place children in homes with a mother and a father. Only in this way will the full truth of the conflict be seen. Only in this way will the naked injustice of the state's coercive power be exposed.
I am reminded of Martin Niemoeller, a German pastor and theologian during the Nazi reign of terror, who said: "First they came for the Socialists, and I did not speak out because I was not a Socialist. Then they came for the Trade Unionists, and I did not speak out because I was not a Trade Unionist. Then they came for the Jews, and I did not speak out because I was not a Jew. Then they came for me, and there was no one left to speak for me."
To paraphrase Martin Niemoeller in our own context: "First they came for the adoption ministry, but I did not speak out because I did not do adoptions. Then they came for the wedding photographer, but I did not speak out because I did not photograph weddings. Then they came for the baker, but I did not speak out because I was not a baker. Then they came for the florist, but I said nothing because I was not a florist. Then they came for me, and there was no one left to speak for me."
This is not a call for lone believers to fall on their swords. It is a call for us speak for each other, to stand together and to suffer together. Like Esther facing the unjust law of the Persian Empire, we must pray and then we must stiffen our spines. May God help us to remain faithful, whatever the cost.
You can begin to do your part by signing the Marriage Pledge and asking friends and family to do the same. To read the entire pledge and add your name online, go to http://defendmarriage.org/pledge-in-solidarity-to-defend-marriage.
This column was originally published on The Stream.
Mat Staver is the Founder and Chairman of Liberty Counsel and Chairman of Liberty Counsel Action. He has the highest AV rating given to attorneys by Martindale-Hubbell and is board certified in Appellate Practice.