Only Christian Church in Indian Village Burned Down by Hindu Radicals; Bibles Torched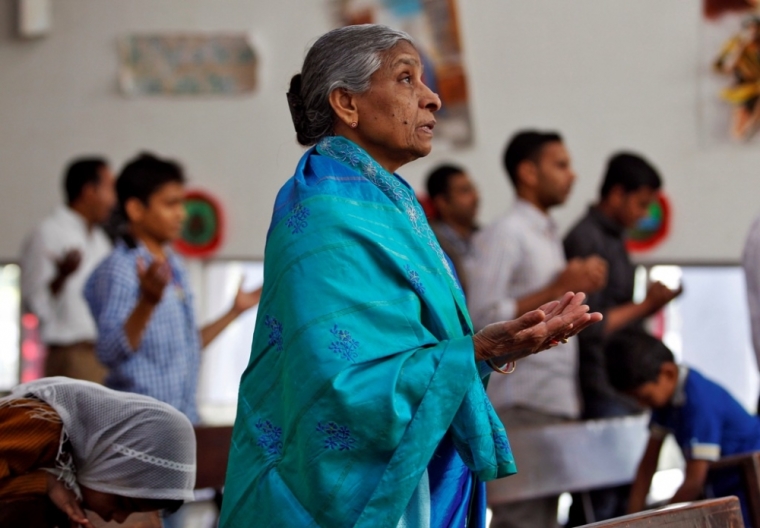 The only Christian church in the Indian village of Tadur in Telangana state has reportedly been burned down by Hindu radicals. Pastor D. Srinivas of Parimala Beautiful Church recalled the attack, and noted that hostility against Christians in the country has been on the rise.
"I have been serving as the pastor for the last six years in this village. We used to meet at church members' houses, till last year we built a temporary structure," Srinivas told The International Christian Concern.
"Prior to this incident, on number of occasions, right-wing activists have threatened me and warned me not to continue the church in this village. The Hindu radicals have snatched the Gospel literature from me and destroyed them a number of times in the past."
The church hosted as many as 70 believers who met for worship services and prayer in Tadur. The attack on the church occurred last week, when the building, along with Bibles, songbooks and instruments were torched and destroyed.
Although the assailants haven't yet been identified, persecution watchdog groups have recorded numerous attacks on Christians by Hindu extremists in recent months.
The attacks have also reached the capital in New Delhi, with Archbishop Anil JT Couto revealing that at least four churches have been vandalized in the region.
"A clear pattern of orchestrated attacks is emerging as more and more churches are targetted, vandalised and set on fire," Couto said, according to NDTV. "This is very disturbing and we request the authorities to take adequate measures to bring to book the miscreants who are threatening to weaken the social fabric of this great nation."
Churches in the capital have had their windows and statues broken, and seen displays charred in fires.
Several other Indian cities and states have also reported anti-Christian violence, including the Mahabubnagar district where Tadur village is located. ICC said that the minority Christian community is "gripped with fear" as the attacks are only increasing, while the government of Prime Minister Narenda Modi fails to protect them.
The Rev. Ronald John, state chairman of the Telangana Christian Joint-Action-Committee, said: "The attacks have increased since the BJP formed the government at the center last year. Christians here are living as second class citizens."
Groups like the Catholic Secular Forum have claimed that as many as 7,000 Christians suffered some form of persecution in 2014 alone. Other organizations, such as Open Doors, have ranked India as the 21st country in the world where Christians face the most severe persecution for their faith.
"This year, and during the reporting year, India has become a more dangerous place for Christians, largely because Hindu extremists seem to think that the new government there will give them impunity when they attack Christian churches. The episodes of violence there from extremists are on the rise," Open Doors CEO David Curry told The Christian Post in an interview earlier in January.