Oprah's 'Belief' Series Claims Islamic Jihad Is Misunderstood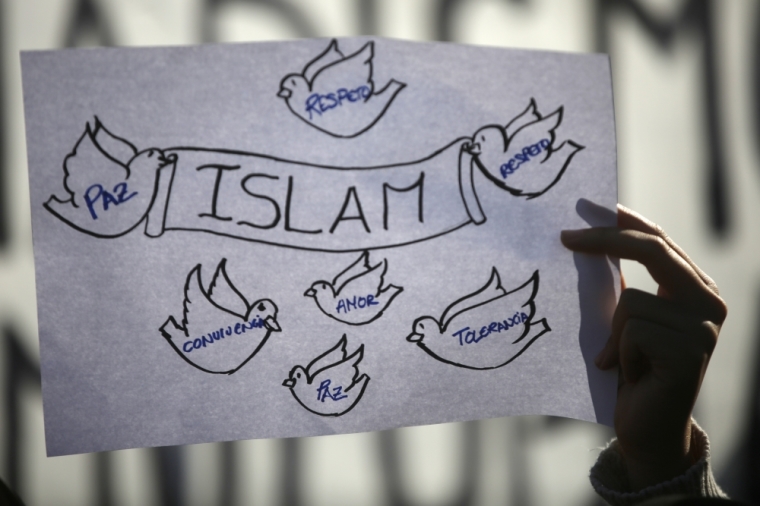 A segment on Oprah Winfrey's "Belief" series, which aired last week on the OWN network, focused on the concept of jihad, which a scholar said was one of the most misunderstood conceptions concerning the Islamic faith.
Varun Soni, the dean of Religious Life at the University of Southern California, spoke about Islam in the introductory video for the "Belief" segment, and asserted that many people wrongly believe jihad is connected to the "holy war" terrorists often talk about.
Soni further argued "there is nothing holy about war."
"What 'jihad' actually represents is an internal struggle, the battle that is raging in our own heart. And all of our religious traditions talk about that internal struggle. In that respect, jihad is not just a Muslim idea but it's a reality of the human condition," he said.
The seven-part series explored religious and spiritual belief around the world, and was shot at 33 different locations worldwide, taking over three years to complete.
"We felt privileged to film the Hajj and explore the beauty of Islam," Winfrey said in a Twitter message about the segment on Islam, referring to the pilgrimage to Mecca.
Organizations such as The Islamic Supreme Council of America have also asserted that, contrary to popular belief, jihad is "not a violent concept," and is not a deceleration of war against other religions.
"The concept of jihad has been hijacked by many political and religious groups over the ages in a bid to justify various forms of violence. In most cases, Islamic splinter groups invoked jihad to fight against the established Islamic order. Scholars say this misuse of jihad contradicts Islam," the website states.
Some Evangelical Christians, such as the Rev. Franklin Graham, have criticized the "Belief" series for suggesting there are multiple paths to God.
"There are not many paths to God or to eternal life with Him. A personal relationship with Almighty God through His Son Jesus Christ is the only thing that can fill the void in the human heart," Graham wrote in a message in October, concerning the documentary.
He insisted that this is "not a matter of opinion," and added: "One way, one Savior, no exceptions."
Winfrey reportedly reached out to 100 faith leaders from Christianity, Islam, Judaism, Hinduism, and Sikhism for an advanced screening of the series before it premiered.
Najeeba Syeed-Miller, an assistant professor of interreligious education at the Claremont School of Theology, defended the show by saying that it attempts to portray an accurate picture of what people believe.
"There is an inherently pluralistic message, however, I do not think the series homogenizes the narratives of different traditions. This was a fear of mine," Syeed-Miller said. "This is avoided because the subjects are shown embedded in their context and articulate in their own deep connection to their individual traditions."