Orlando Shooter Omar Mateen Was Gay, Says Ex-Wife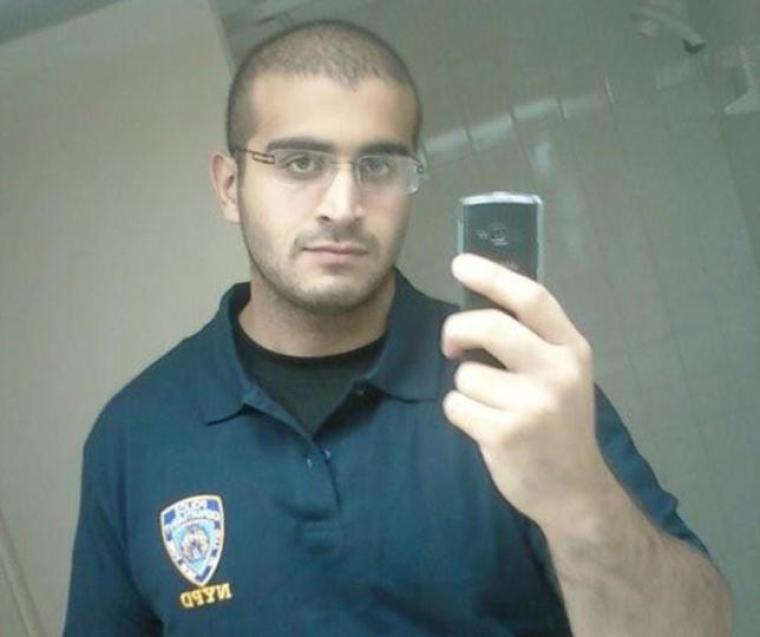 Olando shooter Omar Mateen who frequented the Pulse nightclub for three years before killing 49 people on Sunday had homosexual tendencies, according to his ex-wife and a former police academy recruit.
Sitora Yusufiy, who was married to Mateen in 2009 for four months, said he had a violent temper, but could not confirm whether his pledged allegiance to the Islamic State terror group was the main driving force behind his actions on Sunday.
Yusufiy's fiancé, Marco Dias, spoke on her behalf on Brazilian television station SBT Brazil, revealing that Mateen had "gay tendencies" and his father had called him gay in front of her.
Dias also claimed he was asked by the FBI not to disclose such details to American media.
Orlando news station WFTV also reported that a former classmate of Mateen's 2006 police academy class made the claim that the shooter way gay, and at one point had even asked him out on a date.
The classmate, who was not identified, said that he and Mateen would sometimes go to gay nightclubs after classes.
"We went to a few gay bars with him, and I was not out at the time, so I declined his offer," he said about the date offer.
The classmate suggested that Mateen was gay, but was not open about it.
"He just wanted to fit in and no one liked him," he added. "He was always socially awkward."
The Los Angeles Times reported earlier on Monday that Mateen had visited the Pulse nightclub on several occasions before the shooting, and had even used a gay dating app to contact regulars at the club.
At least four other customers at Pulse shared with the Orlando Sentinel that they had seen the shooter at the nightclub in the past.
"Sometimes he would go over in the corner and sit and drink by himself, and other times he would get so drunk he was loud and belligerent," said Ty Smith, one of the customers.
"We didn't really talk to him a lot, but I remember him saying things about his dad at times," he added. "He told us he had a wife and child."
Authorities are looking into Mateen's motives for carrying out the deadliest shooting in U.S. history, and revealed that the 29-year-old man of Fort Pierce, Florida, who died at the hands of a SWAT team, had been questioned on two separate occasions by FBI agents.
Mateen, who worked as a security guard, had apparently been investigated back in 2013 for declaring he was a member of Hezbollah, a Lebanese Shiite militia group, and in 2014 on suspicion of watching videos by Al Qaeda propagandist Anwar Awlaki.
FBI Director James B. Comey said, "We know that this killing is upsetting to all Americans. We hope that our fellow Americans will not let fear become disabling." He added that fear "is what these savages want."
President Barack Obama has meanwhile said that the inquiry into the mass murder will be treated as a terrorist investigation, though officials are still searching for evidence to show whether and how Mateen was directed by the Islamic State terror group prior to the attack.
Imam Muhammad Musri of the Islamic Society of Central Florida condemned Mateen's actions, and said they were both an "act of terror" and an "act of hate."
"We condemn the ideology of hate and death and destruction and we call for all Muslim leaders and communities across this nation and across the world to stand up and to deal with this cancer and to remove it once and for all," Musri urged.