Pakistan: Christian Girl Thrown Off Roof for Refusing to Marry Muslim, Convert to Islam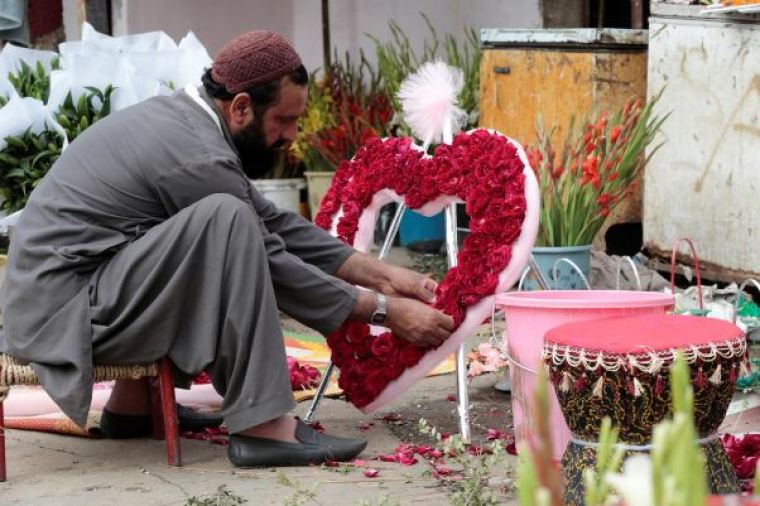 Debate is swirling in Pakistan over whether a violent attack on a Christian girl who was  thrown off a roof for refusing to marry a Muslim man was a crime of jealousy or religious hatred.
Aid to the Church in Need reported that the attack on 18-year-old Binish Paul occurred on Aug. 22. The attacker, Taheer Abbas, was reportedly angry that the girl had refused to marry him and convert to Islam.
Binish Paul's lawyer, Tabassum Yousaf, explained: "For months, Taheer had been putting pressure on Binish to convert to Islam. Over and over again, she refused. This culminated in the violent act, during which the young woman sustained severe fractures to her legs and spine."
The girl's family reported the crime to local police but say that the officers refused to file charges.
Yousaf added that Christians have received serious threats from the perpetrator's family and were told that if they don't close the case they will be accused of blasphemy, which is an offense punishable by the death penalty.
Abbas was arrested two days later, but only after the lawyer filed charges directly with the court.
"When similar attacks happen in our Church community, the main problem is that the Christians in Pakistan often belong to the poorest social groups and are not aware of their rights. For example, hardly anyone knows that you can file charges with the courts," he explained.
"The refusal of the police to open a case, together with threats from the relatives and friends of the perpetrators, ensure that many families do not even report the crimes they have suffered."
Others, however, have argued that the case has more to do with personal jealousy rather than religious hatred. Catholic lawmaker Anthony Naveed told Ucanews.com earlier this week that the case cannot be correctly labeled as religious persecution.
Sabir Michael, an assistant professor at the Shaheed Zulfikar Ali Bhutto Institute of Science and Technology, added that treating such cases as religious hatred can create further bad feelings among communities.
"Social media activists and religious leaders have tried to paint these cases as though religion was at the heart of the conflict, when that wasn't the case," Michael said, arguing that such a narrative can lead to genuine religious intolerance and social unrest.
"A full and impartial inquiry should be made using reliable sources rather than letting the court of public opinion make false judgments based on incorrect information," the assistant professor added.
"Some people do this deliberately, exploiting religion to serve their own agendas of inflicting harm on certain individuals or communities for a range of reasons that have nothing to do with Christianity or Islam."
Christian families have suffered numerous attacks for refusing to allow their daughters to marry Muslims.
International Christian Concern reported on one such family last month who were threatened and beaten by their Muslim neighbors for the decision.
"My 19-year-old daughter Aresha then became the target," the father told ICC. "They would follow my daughter in the streets and markets, offering her a bright and secure future if she converted, and often abused her for her Christian faith."