Pakistani Christian Teen Found Dead With Throat Slit, Friends Suspected of Murder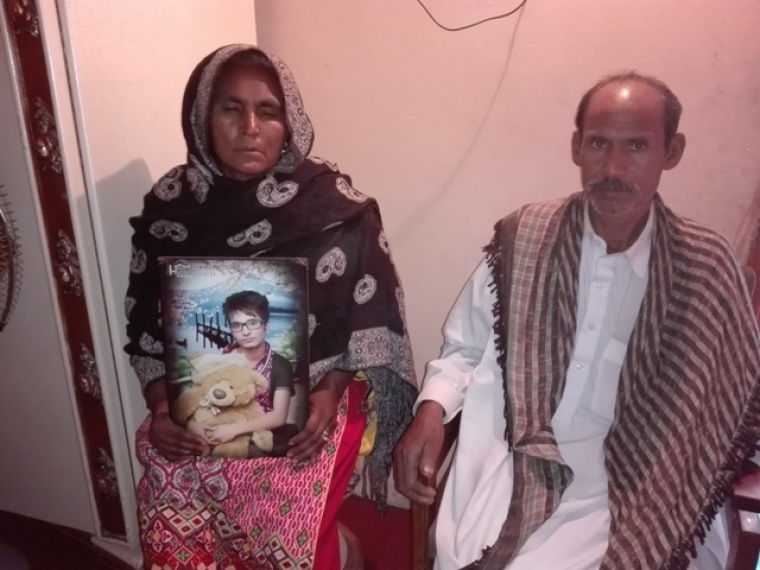 Editor's note: Warning, graphic photo below. 
A Pakistani Christian family is searching for answers after their "prodigal" son's body was found with his throat slit in Islamabad over the weekend.
According to the London-based charity British Pakistani Christian Association, 17-year-old Adnan Masih was found murdered with the front of his neck split open last Saturday after having last been seen with two of his friends.
Masih, who came from a minority Christian family, was reportedly a former unemployed drug addict who two months prior to his death had accepted Christ and began attending a Pentecostal church that helped him overcome his addiction.
"Adnan could sometimes be very difficult but he was turning his life around," the victim's father, Shaukat Masih, who works as a sanitation worker, told BPCA. "I bought him the bicycle in recognition of the great transformation God had made in his life. This was a reward for a prodigal son who had returned to me."
Dawn.com, the Pakistani news outlet that initially reported the murder, said police are blaming two of Masih's friends for the murder because they were the ones last seen with him. However, police do not know the motive behind the crime. Police have also said that Masih was murdered with a sharp metal object.
According to authorities, Masih last left his home around 7:15 p.m. Friday evening Nov. 3.
BPCA reports that on Friday, a friend named Shani went to Masih's house to demand that he go out to eat with him. Although Masih said that he could not go with Shani, Shani insisted by telling him that he would not leave until they went out.
Masih finally agreed to go and took off with Shani in a taxi waiting outside. According to Masih's nephew, there was a third person in the taxi as well. BPCA reports that person was a Muslim colleague named Ali.
According to BPCA, the three friends were seen later that night a local park near Masih's home. But after that, nothing is known about what happened to Masih.
Both Ali and Shani were arrested by local police but were released on a three-day remand before any statements could be taken from them.
BPCA officer Mehwish Bhatti told The Christian Post that the remand will end on Wednesday.
"Their actual statements will come up tomorrow," Bhatti, who visited the family this week, explained. "Until now, police hasn't told a word to the family."
Editor's note: Warning, graphic photo below.
Bhatti told CP that while Ali is a Muslim, it's unclear as to what faith Shani is affiliated with.
BPCA Chairman Wilson Chowdhry said in a statement that if Masih was murdered by Ali, it would mark the third time in three months that a Christian teen has been killed by a Muslim in Pakistan.
"The murderers who killed my son will have to bear God's wrath, but Adnan will now be in Heaven with our Father and this gives me some solace," Masih's father told BPCA. "As much as my heart breaks here on Earth without him, especially when I think of the cruel and painful nature of his death, I acknowledge that he is in a better place than our sinful world."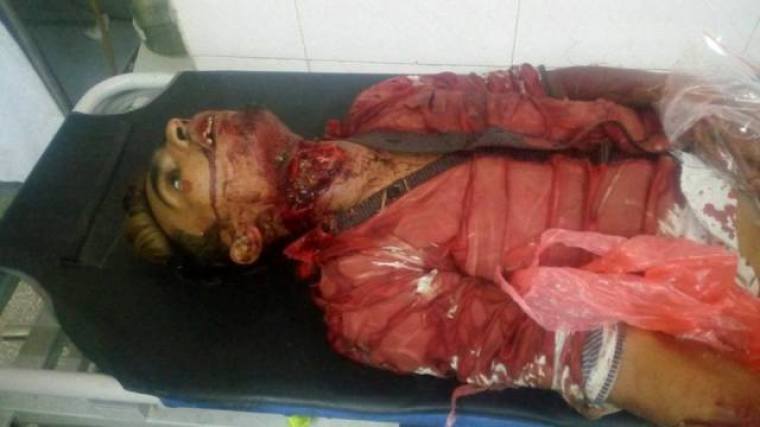 BPCA is seeking donations that will help the charity provide for Masih's family and other persecuted Christians in Asia.
Specifically, BPCA is seeking to provide funding for the family to retain a lawyer and provide the family with money to overcome lost wages while Masih's father takes time off work to care for his family and pursue justice for his son.
"We are going to demand a full update from the police tomorrow," Chowdhry said in a statement. "The number of Christian teenagers being killed in Pakistan by irate Muslims is increasing at an alarming rate. We believe it is because of a perceived impunity and will not let the attackers get away from their guilt."
Pakistan ranks as the fourth-worst country in the world when it comes to Christian persecution, according to Open Doors USA's 2017 World Watch List.