Pakistani Pop Star-Turned-Televangelist Has No Plans to Return From Hiding in London Amid Blasphemy Investigation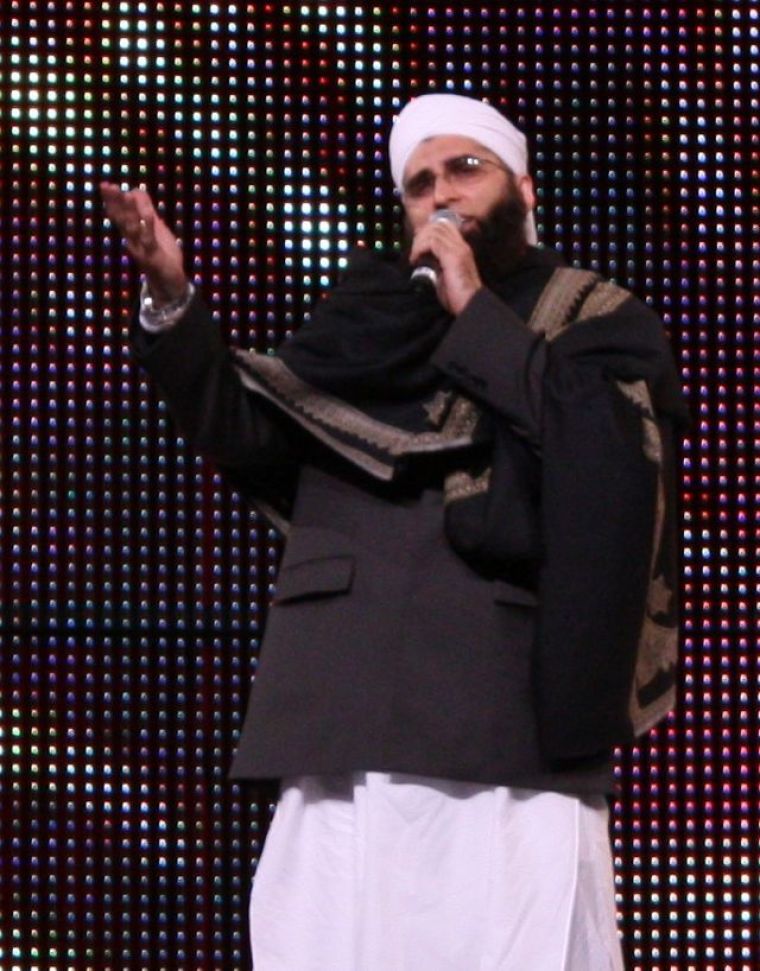 A formerly beloved Pakistani pop singer-turned-Islamic televangelist, Junaid Jamshed, is now in hiding in London and has no plans to return to his home country after being accused of blasphemy for allegedly insulting one of the wives of the Muslim prophet Muhammad in a video sermon that has gone viral on the Internet.
Jamshed, who was the frontman for a prominent Pakistani pop band called Vital Signs before quitting music in 2001 to dedicate his life to Islam by joining the conservative Islamic movement Tableeghi Jamaat, is now the focus of a serious local police investigation over his alleged blasphemous remarks.
The investigation, which formally began last Tuesday, was spawned after an opposing Muslim party, the Pakistani Sunni Tehreek, issued a formal complaint to authorities about the content of one of Jamshed's video preaching sessions, which was later posted online.
In the video, Jamshed discussed why women are inferior to men, and furthered his point by providing an example of women's inferiority by talking about Ayesha, one of Muhammad's wives.
"Even in the companionship of the prophet, a woman couldn't change," Jamshed said in the video.
Being accused of blasphemy in Pakistan is no small offense and should be taken seriously since others who've been accused of the crime have been killed, jailed or executed.
Newsweek Pakistan reports that a Talbeeghi Jamaat preacher close to Jamshed, Maulaja Tariq Jameel, told local news outlets that Jamshed telephoned him to apologize for his comments, and to say that he's now in London and has no immediate plans to return and risk the threat of prosecution.
In a Facebook post last week, Jamshed apologized for his comments and sought forgiveness for his crime.
"Some time ago, during a sermon, because of my ignorance and lack of knowledge, I said some things about the mother of believers Ayesha. I admit my mistake in front of the entire Muslim [community] and sincerely repent before Allah," Jamshed said. "I request my brothers to forgive me and I am thankful to them for pointing out my mistake. It happened unintentionally and I seek forgiveness from Allah."
A spokesman from the opposing Sunni Tehreek party, Mohammad Mobin Qadri, claims that Jamshed's apology is "irrelevant" and he should be held fully accountable for his actions.
"We demand an immediate arrest of Junaid Jamshed, who is a cursed person," Qadri said.
Although Jameel said he initially scolded Jamshed for his comments during his telephone conversation with him, he defended Jamshed by criticizing the Pakistani Sunni Tehreek party for making Jamshed's remarks such a major sectarian issue.
"Everyone can commit such a mistake," Jameel said. "The people [Sunni Tehreek] have given it a sectarian color, made it an issue of Muslim vs. non-Muslim, which it is not. Issues like these will lead to my country's ruin."
In a recent tweet, Jamshed stated: "I never thought I would ever receive so much pain from the people of my own country."
With Muslims consisting of about 97 percent of Pakistan's population, the country has one of most strict, if not the strictest, blasphemy laws in the world. In late November, a northern Pakistani court sentenced a TV station owner, talk show host, and actress to 26 years in prison for a scene depicting Muhammad's daughter.
Although the judicial system in Pakistan tends to provide harsh punishments for those convicted of blasphemy, some Pakistani citizens have been even more ruthless in their enforcement of the law.
In early November, a Christian couple was beaten in the town of Kot Radha Kishan by a mob of over 1,500 people for supposedly ripping pages out of a Quran. After the beating, the couple was incinerated while alive inside a Brick kiln.
Two days after the couple was burned by the mob, a Pakistani policeman in the town of Gujrat hacked to death with an axe an imprisoned Shiite man after he issued blasphemous remarks about the companions of Muhammad.