Pakistani Village Council Orders Revenge Rape of 16-Y-O Girl for Brother's Crime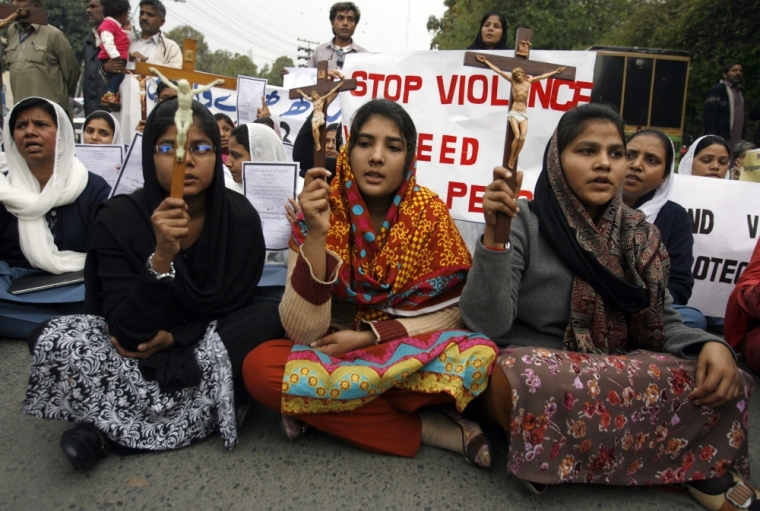 A village council in Pakistan reportedly ordered a 16-year-old girl to be raped in front her own family out of revenge for the actions committed by her brother.
At least 20 people have been arrested after a panchayat (village council) for a village near the town of Multan in the Punjab province ordered for the sister of a 15-year-old boy who had raped a 12-year-old girl to be raped by the girl's 20-year-old brother, Mohammad Ashfaq.
Multan Police Chief Ahsan Younis told PTI that the revenge rape of the 16-year-old girl took place on July 18 in Rajpur village, two days after the girl's brother raped the 12-year-old girl.
"We have arrested 20 people including the head of the village council for ordering rape of the sister of Umer Wadda of Rajpur village," Younis was quoted as saying. "The matter was brought to the village council that unanimously ordered the rape of Wadda's sister by Ashfaq. Wadda's family protested over the decision but it was told that justice could only be done if the same act was repeated with the accused's sister."
According to Dawn.com, which first reported the news, Wadda's sister was dragged to the area where the panchayat was held and was sexually abused in front of her parents and some members of the council.
The revenge rape was reported to police by Wadda's family last week.
"The victim family did not report the matter until last Monday. We have registered separate FIRs against Ashfaq and over 30 village council members, and Wadda," Younis told PTI.
The New York Times reports that 25 arrests have been made so far — 24 of which were members of the panchayat and Wadda. Ashfaq is still believed to be at large.
Additionally, a number of junior officers and the Multan police chief have been suspended for negligence by Multan Chief Minister Muhammad Shehbaz Sharif, the Times reported, as an investigation into the officer's conduct will be conducted.
"I will not sit with ease until all accused are punished according to the law," Sharif told reporters.
Saqib Nisar, the chief justice of Pakistan's Supreme Court, also ordered an inquiry into the matter.
This is not the first time a panchayat has ordered rape to occur as punishment for an innocent sibling.
The British Pakistani Christian Association pointed out that in 2002, a panchayat ordered the gang rape of a 28-year-old woman after her 12-year-old brother was accused of adultery with a married woman.
BPCA, which notes that panchayats are illegal in Pakistan, reported that Mukhtar Mai fought for over nine years for justice to be served to those responsible for her vendetta gang rape. Yet only one of 14 men accused of raping her was charged with a crime.
"This example of the warped minds of Pakistani Muslim men will be forgotten and the culture of rape fueled by sexual repression will continue unabated in a nation that is extremely patriarchal," BPCA President Wilson Chowdhry said in a statement.
In a statement, Amnesty International's Pakistan campaigner, Nadia Rahman, called for Pakistan's authorities to crack down on illegal village councils that "prescribe horrific crimes against women and girls."
"For far too long, there has been an indulgence of these unspeakably cruel practices," Rahman said. "No cultural traditions can justify attacks on women and girls. Violence against them is always the opposite of justice. Female bodies are not commodities to be bartered for the settling of scores. The perpetrators must face punishments that reflect the gravity of their crime, through fair trials without recourse to the death penalty."