Paramount Adds Statement to 'Noah' Clarifying Director's Artistic License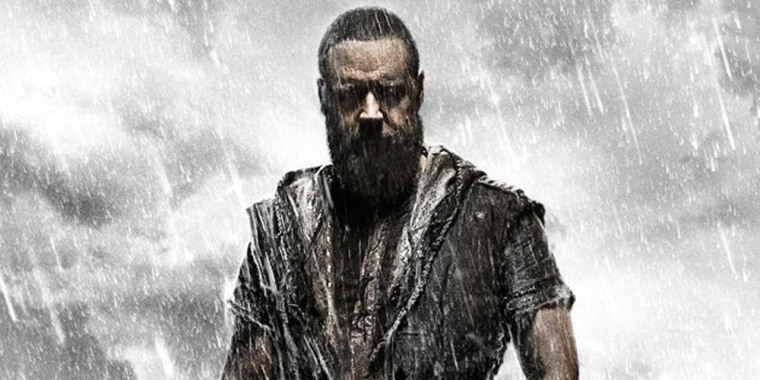 Paramount complied with requests by a religious broadcasters group in applying an "explanatory message" to the studio's upcoming Biblical epic, "Noah."
The Darren Aronofsky-directed film has stirred controversy after bridging both secularist views and the desire to appeal to religious audiences. While the big-budget project stars Russell Crowe, Jennifer Connelly and many other A-list actors, religious groups are speculating over how closely or loosely "Noah" will adhere to the Bible, with one publication even suggesting that Christians will not want to see it.
In order to help audiences better understand the Darren Aronofsky-directed film, Paramount added a statement explaining that "Noah" is a dramatic interpretation, not a line-by-line retelling of the Bible story.
"The film is inspired by the story of Noah," the explanatory message added to the film reads, according to The Wrap. "While artistic license has been taken, we believe that this film is true to the essence, values, and integrity of a story that is a cornerstone of faith for millions of people worldwide. The biblical story of Noah can be found in the book of Genesis."
The decision behind adding the statement rested in Dr. Jerry A Johnson, President and CEO of National Religious Broadcasters, whom Paramount thanked in a statement.
"We are deeply appreciative of Dr. Johnson's efforts to bring this idea to us," Paramount Pictures Vice Chairman Rob Moore said. "Our goal has been to take every measure we can to ensure moviegoers have the information they need before deciding to buy a ticket to see the film. We are very proud of Darren Aronofsky's Noah. We think audiences all over the world will enjoy this epic film."
In addition to the message in "Noah," Paramount said that the same statement will apply to all of the film's future marketing materials, such as the highly-anticipated trailer as well as the film's official website.
"Noah" hits theaters everywhere March 28. For more information about "Noah" from the filmmaker's biblical adviser John Snowden, read The Christian Post here.