Parents 'furious' at NYC private school over graphic sex ed videos shown to 1st graders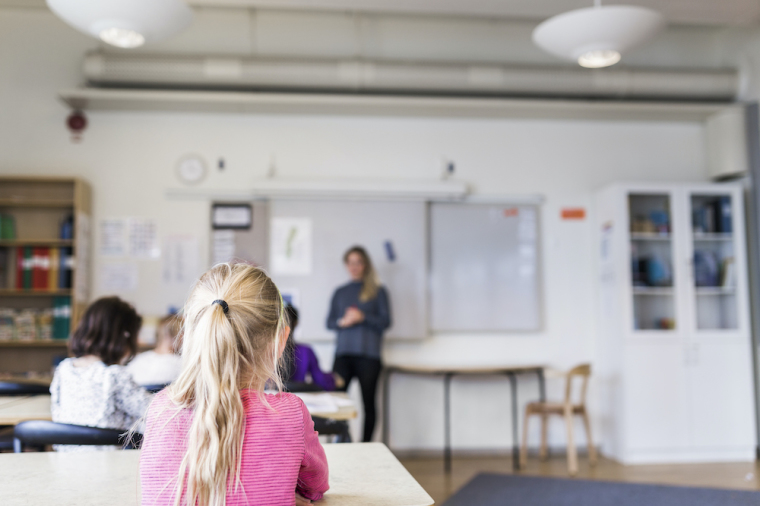 Parents of children at an elite private school in New York City are speaking out against videos on masturbation and gender identity being shown to their first-graders.
According to the New York Post, parents of first-grade students at Dalton School, which costs $55,000 a year, were outraged when they learned that "health and wellness" educator Justine Ang Fonte — who had previously led an explicit "porn literacy" workshop at another prestigious prep school in the city — had shown 6 year olds a cartoon video in which "touching themselves" for pleasure was explained. 
"Hey, how come sometimes my penis gets big sometimes and points in the air?" a boy in the cartoon inquires, which then prompts an explanation about erections. 
The boy nods his head and says that he touches his penis "because it feels good."
A young girl in the cartoon video subsequently adds: "Sometimes, when I'm in my bath or when Mom puts me to bed, I like to touch my vulva too."
The children were also reportedly taught lessons about giving "consent," which included giving permission before their relative can hug them.
The health education lessons also included topics on "gender identity," a nebulous phrase used by transgender activists to describe an internal feeling about their gender apart from their biological sex. 
Mothers who spoke with the New York Post about their disgust did so anonymously for fear of social repercussions. 
"Kids have no less than five classes on gender identity — this is pure indoctrination," one Dalton mother told the NY Post. 
"This person should absolutely not be teaching children. Ironically, she teaches kids about 'consent' yet she has never gotten consent from parents about the sexually explicit, and age-inappropriate material about transgender to first-graders."
Another mother said that she was "furious," and that she and others "were horrified to learn this was shown to our first-grade 6- and 7-year-old kids without our knowledge or consent. But it's so hard to fight back because you'll get canceled and your child will suffer."
When the parents complained, the school officials made it seem as though they misunderstood, but they were undeterred. 
"We are not 'confused.' We are in fact just seeing very clearly for the first time what a 'progressive' education really means at Dalton," another mother said. "The fact that the school then gaslit parents into thinking we are confused is abysmal."
A school spokesperson defended the lessons, saying that the videos are age-appropriate and "align with nationally recognized methodologies and standards." 
"We consistently review our Health curriculum, making sure that the content is developmentally appropriate and, if necessary, we adapt our curriculum accordingly. We will continue to listen carefully to parent feedback, respond thoughtfully to community concerns, and develop lessons that are in the best interest of our students, respect our community's values, and correspond with best practices," the school said. 
The fury at the elite private school comes amid greater scrutiny and parental pushback against the sex-ed curricula being taught in schools throughout the country. 
In May of last year, the Family Research Council released a comprehensive report highlighting how Planned Parenthood and the Sexuality Information and Education Council of the U.S. (SIECUS) are sexualizing children with extreme content.
The report showed that among the lessons being taught are "how-to" sex workshops where youth are instructed on how to consent to sex and what's known as "fake abstinence" — abstaining from sex until the next steady boyfriend or girlfriend. The FRC report also explained how contemporary sex-ed curricula teach girls how to obtain abortions and hide it from their parents. It also encourages students to declare themselves LGBT "allies" and promote the transgender identity claim that they might have been "born in the wrong body."