Parents of Kidnapped Chibok Schoolgirl Express 'Indescribable Pain' of Facing Christmas Without Daughter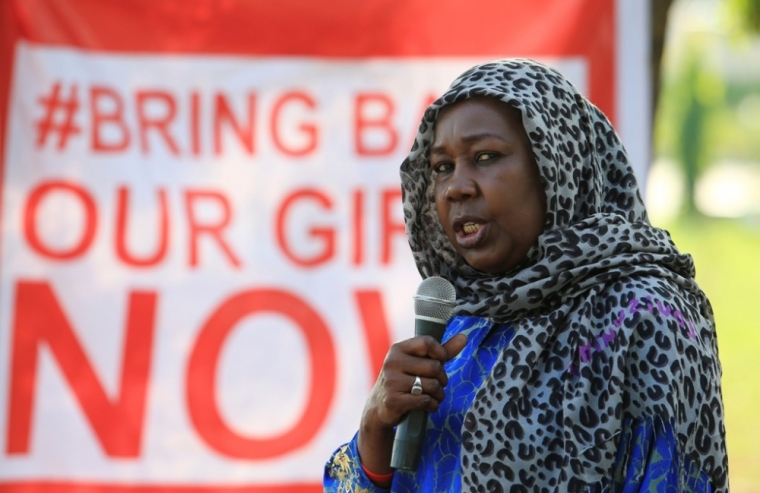 The parents of one of the over 200 schoolgirls kidnapped by Islamic terror group Boko Haram in Chibok, Nigeria earlier this year have expressed their "indescribable pain" at facing Christmas without their daughter.
Rebecca Yaga told CNN that she refused to believe her daughter was among those taken by Boko Haram's raid on the all-girls school in April, but the fact was confirmed on the evening news.
"Seriously, seriously, mum and her daughter. The pain is indescribable," she said.
Yaga added that the news tore her heart, and she thinks of her child every day. She said that her daughter was ambitious, and hoped education would be a way out of poverty.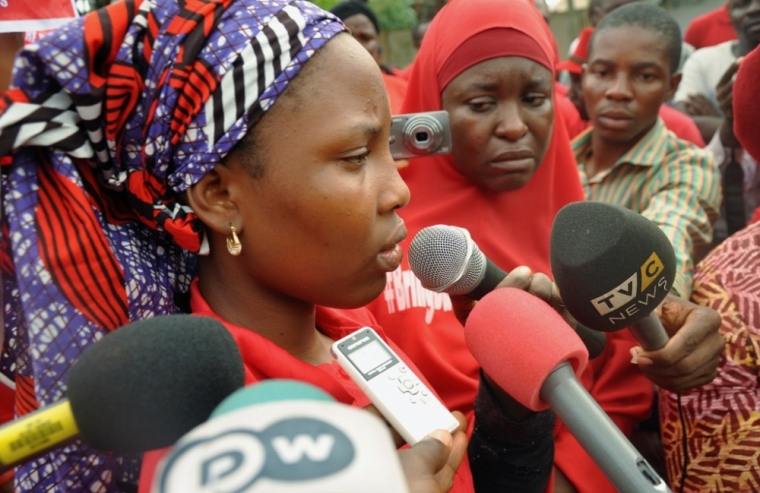 "She used to tell me one day she will finish school and become somebody. She used to assist the younger ones with their homework," the mother said. "She loved studies. She used to fall asleep with her books in her arms."
Samuel Yaga, the girls' father, added that she had a passion for knowledge and loved going to school.
The family reflected that Christmas time will be very difficult without their daughter.
"Every Christmas we used to be complete and happy, but now one of us is not there, how can it be the same?" the father asked.
Rebecca Yaga added to her husband's comments by explaining that they, along with other parents, feel completely helpless. "There is nothing I can say. It has happened. It is a bad Christmas. But there is nothing we can do."
Hope for reaching a deal with Boko Haram to free some of the kidnapped girls was dashed in November when the jihadist group announced that the girls have converted to Islam and were sold off as brides.
The militants have been attacking Nigerian towns and villages for over five years, often targeting Christian churches and congregations in their mission to establish Islamic rule over the country.
They have also employed the use of mass kidnappings as terror tactics seeking to weaken the Nigerian government, which has struggled to stop the constant attacks.
One of the Chibok girls who managed to escape, 18-year-old Mercy Paul, told NBC News in an interview in November that she prays the militants will turn to God and renounce their violent ways.
"In the Bible, God says that He can talk to people, even in their dreams," said Paul, who is now studying in the U.S. "I pray that they find that God is forgiving and merciful and that they stop doing what it is that they're doing."
The girl added that she continues to think of her kidnapped classmates back in Nigeria, and hopes there's still a chance they can be rescued.
Christian group The Jubilee Campaign, which helped Paul relocate to the U.S., has said it's gathering funds to help all 57 Chibok schoolgirls who managed to escape Boko Haram to get to the U.S. so they can continue their education.