Passion For Truth Pastor Jim Staley Says He Didn't Tell Church He Was Arrested for Fraud Because He Didn't Realize He Was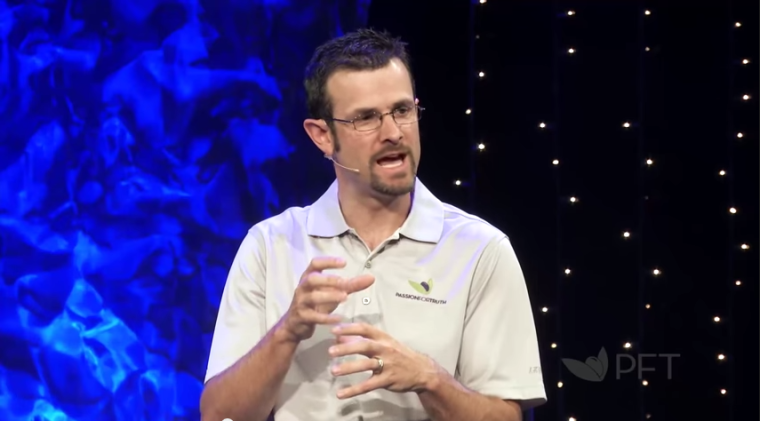 Jim Staley, 39, pastor of Passion For Truth Ministries in St. Louis, Missouri, is now facing up to 30 years in prison and/or up to $1 million in fines for allegedly defrauding investors, according to a June 18 federal grand jury indictment. He did not tell his congregation, however, until more than a week later because he claims he didn't realize he was arrested.
"I want to just let everyone know that I have just learned that I was technically arrested. I had no idea. There were no handcuffs, no police, no jail cells, nothing," Staley explained in a post on his church's Facebook page on June 28.
The post appears to have been triggered by an official announcement of the indictment by the FBI on June 25 and questions from detractors including, according to Staley, some of the "sheep."
The June 25 release from the FBI highlighted the grave details of the indictment.
"James Staley was indicted for his alleged scheme to defraud investors by making false promises of high rates of return and minimal risk. The indictment states that Staley defrauded 11 investors/lenders by causing them to invest over $3.4 million, giving him commissions totaling over $570,000," announced the release.
In 2007, according to the indictment, Staley operated Wealth Financial International, the same year he started his church and the same year he became a sales agent for a premium financing company in California called B & B Equity. Staley, in his capacity as sales agent, found people to provide loans for life insurance policies.
"In many instances, several of these investor/lenders' funds were bundled together to provide financing to purchase one life insurance policy. Staley received a commission for each investor/lender that he found to contribute financing for the purchasing of the life insurance policies. B & B required the lender/investor to invest in the insurance policy for a fixed period of time varying from 18 months to two years. During this period of time Staley represented to clients of Wealth Financial that B & B Premium Financing Company would sell the bundled insurance policies on the open market with guaranteed returns," said the release.
"However, Staley was well aware that if B & B was unable to secure a buyer for the bundled insurance policies that his clients would lose all their monies invested in the premium financing product sold by B & B," the release added.
Staley appeared in federal court early last week but claims that, even after meeting with police to acknowledge that he was being charged with fraud, he was still clueless.
"Then they asked me if I understood the accusations against me. I said yes. Then they had me sign a piece of paper and I left with my attorney and that was it. Of course my attorney knew, but there was no reason I guess to sit me down and tell me you are being arrested. I didn't realize that was called arrested. Sorry, I'm still learning all the terms," he said in the Facebook post.
He also hit out at people who accused him of lying about his arrest.
"It's sad that some are so quick to jump to conclusions that I was lying instead of thinking the best and waiting for a response. Be thankful that you are not a teacher 'cause the Scriptures are definitely true. You are definitely judged more strictly ... and unfortunately by other sheep!" he chided.
In a dramatic video posted to YouTube on June 29, Staley explained to his congregation that his indictment was persecution from the devil, and no matter what happens, things will be OK.
"I know it's gonna be hard, it's gonna be harder than hell ladies and gentlemen. It's gonna be difficult. I'm facing prison time if the enemy has his way," he said in the video.
"I rely on the visions and the dreams and the words from God that a miracle is gonna happen. But I want you to know that it's OK. It doesn't matter what happens to me," he said.