Pastor, author Stuart Briscoe dies at 91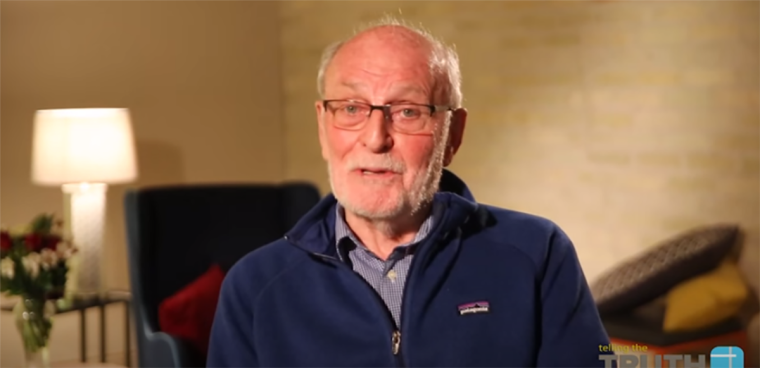 Stuart Briscoe, author of over 40 books and former Wisconsin megachurch pastor who was known for his "telling the Truth" radio ministry, has died from "natural causes unexpectedly" at the age of 91, according to his family.
"It is with deep sadness we inform you that Stuart Briscoe died of natural causes unexpectedly during the evening of Aug. 3rd. For many of you he was preacher, pastor, mentor or friend. To us, he was 'Stu,' 'Dad' and 'Poppa' and we already miss him achingly," Telling the Truth ministry said on social media.
A memorial service for Briscoe was yet to be announced by the church, as of early Sunday.
"Stuart dedicated his life to sharing God's Word with the world," the ministry says on its website. "And we're so thankful to have learned from his steady fortitude to follow Jesus and his faithful commitment to love and serve people."
The British-born Briscoe immigrated to the United States in 1970 to serve as a senior pastor at Elmbrook Church in the Milwaukee suburb of Brookfield. He retired in 2000 but remained active in the ministry with his wife, Jill.
Briscoe had earlier left his career in banking to serve at the Capernwray Missionary Fellowship of Torchbearers and became a popular conference speaker in the U.S. by the 1960s.
"Telling the Truth," whichbegan airing on London's Premier Christian Radio station, now airs online and on SiriusXM in the U.S.
The books authored by Briscoe include Brave Enough to Follow, A Countercultural Life, and He's Still on the Throne.
Eight years ago, he wrote a letter, saying it was to be read by his colleagues "when I have departed this earthly scene and have gone to my eternal destiny!"
"Over the intervening years there have been many changes in society as a whole, many new ideas about ministry, many theories about how to "do" church, and even not a few ventures into developing new theologies. But Telling the Truth's original intent has not changed—we simply want to release the Word of God in the hearing of as many people as possible and to apply it to as many situations as we are enabled," he wrote.
"… With untold gratitude to the Lord for allowing us to do what has been done and utter confidence that this ministry will carry on doing things God's way as He continues to bring about surprise after surprise, I move on and look forward to you eventually catching up with me. And if we have time—in eternity!!—you can bring me up to date on what happened when I had left you to 'Keep calm and carry on.'"
Briscoe is survived by his wife, three children and 13 grandchildren.