Pastor Bikes Over 400 Miles to Visit Congregants for New Year's 'In-Reach'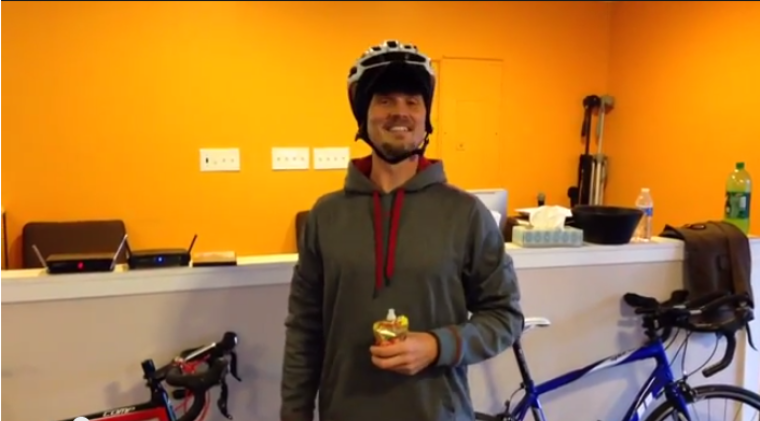 Greg Locke, lead pastor of Global Vision Bible Church in Mt. Juliet, Tenn., rode his bicycle more than 400 miles in two days to visit members of his congregation for New Year's.
"As the church grows exponentially, I become a name and a face," Locke explained. He took the trip to maintain a closer relationship with his flock, he told The Christian Post in an interview on Thursday. Locke biked approximately 240 miles on Dec. 31 and about 160 on Jan. 1 to visit 102 houses. He said he plans to finish the trip Thursday with a loop around his neighborhood, bringing the whole journey up to about 420 miles.
"We do some pretty outlandish stuff," the pastor acknowledged. In recent years, Locke has walked, biked, and sacrificed time for various humanitarian causes. In April, he walked from Murfreesboro, Tenn., to Paducah, Ky., – 240 miles – raising $10,000 for FaithUnity OutLoud, a publication which employs 155 homeless people. In October, he led five other church members on an 800-mile bicycle trip over six days to raise money for victims of sex trafficking in downtown Nashville.
In October 2012, Locke camped out on a 30-foot platform for 85 hours in order to raise donations of sleeping bags, bikes, tarps, and tents for the homeless. Locke also recalled giving hundreds of dollars to single moms, in order to "help them with groceries and gas."
This year, however, Locke wanted to bring that energy back to his church community. "We do a lot of outreach, and I wanted to do some in-reach," the pastor quipped. He set his sights on "trying to get our people involved in each other's lives."
"I wanted our folks to know I love you, I do know your name, I do pray for your family," the pastor explained.
Executive Pastor Jarrod Almond praised Locke's New Year's efforts. "He biked 130-something miles for four people," Almond told CP, admiring his fellow pastor's dedication to his flock. Locke confirmed this dedication, noting that "it was 111 miles, just for the first two."
Despite this success, the trip fell short of Locke's goals – he had aimed to cover 455 miles in about 30 hours. "It took me longer than we'd intended because I had to space it out over two days," the pastor told CP. "It got down to about 22 degrees, and I was just immobilized, it was so cold. I was sweating so much, I got chilled."
Some may consider this 400-mile trip an ambitious goal, but Locke considers it training for future feats. "We're using some of these last stunts to really train," the pastor explained.
In July, he plans to bike from Los Angeles, Calif., back to Mt. Juliet, Tenn. – a distance between 2,500 and 3,000 miles. "Jarrod, he's going to follow me in a van," Locke said, noting that Almond also followed the bikers on their human trafficking trip.
"Because this year's about in-reach, that's going to be for our people," Locke explained. With this bike trip, he aims to raise enough money to finally get a building for Global Vision Bible Church. The church started in November 2006, with about 22 people, the pastor recalled. Now he estimates his congregation's size is at around 350.
Locke also said his cycling has inspired about 20 other church members to ride, with Almond among them. "People are buying them, they like it, the kids like it," he said.
After trying various other ways of getting healthy, Locke found the solution in cycling. "I probably dropped 35 pounds on the bicycle."
The pastor, who has less than one year's experience on a bike, said his greatest achievement on the trip was "being a visible witness, going from house to house to house." Locke explained that this trip "ended up being one of the most powerful things we've done in a long time."