Pastor Carl Lentz Clarifies 'The View' Abortion Comments: 'I Do Believe Abortion Is Sinful'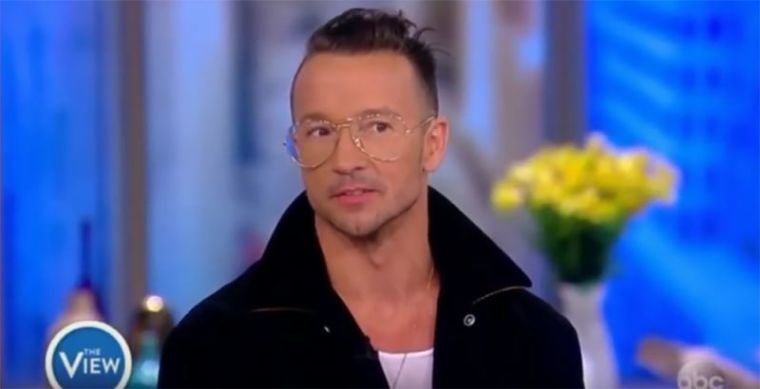 Pastor Carl Lentz is making it clear that he believes abortion is a sin after receiving backlash for failing to convey his stance on "The View" last week.
Lentz, the 38-year-old Own the Moment author and Hillsong NYC pastor, took to Twitter to thoroughly explain his position on abortion Tuesday. In the statement he admitted to not being direct in his response about calling abortion sinful when questioned about it on ABC's daytime talk show "The View" on Oct. 30.
"Recently in an interview, I was asked directly if abortion was sin. I did not answer the question directly for a number of reasons and that has caused some confusion about our stance as a church on this matter," Lentz wrote. "I do believe abortion is sinful. Our prayer is that we can continue to help and love those that deal with the pain of regret from personal choices, rather than cast further shame and guilt on those already carrying so much and create a church that can teach people how to form convictions based on God's Word, that will be the driving force in all their decisions."
Above all, Lentz, whose church has welcomed pop singer Justin Bieber, Golden State Warriors forward Kevin Durant and model Hailey Baldwin, said he is striving to teach people about Jesus and God's grace.
"I will continue to point to Jesus, above all else, every opportunity I get," he said. "The story of God's redemptive grace, available to all, is the best news available."
Lentz's comments come after a number of Christians on social media disagreed with him being less than clear about his church's views on abortion. While on "The View," pro-choice co-host Joy Behar asked if his church considered abortion to be sinful.
Lentz said people have to live with their own convictions and did not classify the issue as an "open and shut case."
"To me, I'm trying to teach people who Jesus is first, and find out their story. Before I start picking and choosing what I think is sin in your life, I'd like to know your name," the pastor said, and applied the same line of thinking when co-host Sara Haines continued to question him about homosexuality and abortion on the show.
"I think our job is still to help people — not necessarily change how they think — but try to point them to what God has said, what we believe the Bible [has] to say. We believe that God is good, that God loves everybody, that Jesus was here to set people free, and that's still the Good News of the Gospel."