Pastor Creflo Dollar Launches World Changers Church International Fellowship on Australia's Gold Coast; Says Toronto, Johannesburg Are Next
Pastor Creflo Dollar of World Changers International Church has joined the list of megchurches using satellite technology to spread the Gospel and expand their ministries globally, by planting a new congregation on Australia's Gold Coast, his ministry's first-ever international plant.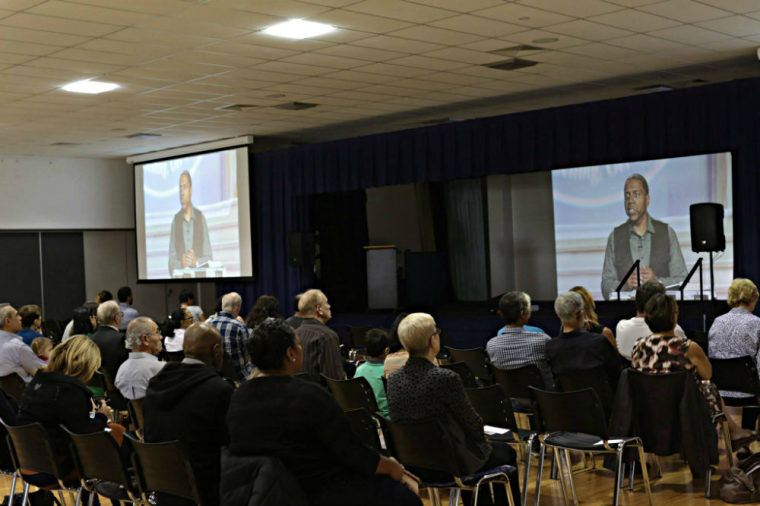 While the megachurch pastor already has a presence in Australia through his Creflo Dollar Ministries, the church is the premiere World Changers fellowship, or satellite church to launch in the Asia-Pacific country. Just two months after Dollar revealed his plans for the new congregation, World Changers Church International Gold Coast officially launched on Sunday, June 22.
Dollar does not minister at the church in person, but instead his sermons are streamed live from World Changers Church International's New York City campus during Gold Coast worship services. Live broadcasts or high-definition videos have been long employed by U.S. churches with multi-campuses in the United States and abroad as a means of unifying congregations.
"If the technology had existed in Paul's day, he would have used it. The technology exists in our day. We're going to use it," Dollar declared in an announcement earlier this year about his plans to launch the Gold Coast fellowship. He also expressed hope to one day transition to holographic technology, an example of which was seen at the 2014 Billboard Music Awards with a "live" Michael Jackson performance.
A World Changers Church International representative informed The Christian Post via email that although Dollar was not involved in the daily on-the-ground activities of WCCI Gold Coast, the pastor "is involved with the vision, direction, leading and preaching as well as assigning teams to assist."
Peter and Kim Cooper, said to have been employed by Creflo Dollar Ministries Asia Pacific for the past five years, oversee the new Gold Coast congregation. "They have worked in all departments from Production, Partner Relations, Design & Marketing, and Information Processing to Office Management," the WCCI representative added.
As for what led Pastor Dollar to develop this new WCCI fellowship, CP was told it was due to the Georgia preacher's "passion to share the Gospel of Grace around the world."
"It was only a matter of time before he started an international fellowship. After (being) led by God to launch internationally, he explained at his book signing event (seen in the video below) that the Gold Coast would be the first (international fellowship). He further expressed how special the Gold Coast is to him, as it was the first place he visited, preached at and opened an office in Australia," the representative explained, declining to be identified by name.
The Gold Coast, located in the state of Queensland, is home to more than 513,000 residents and is Australia's sixth largest city. According to the government website, it is also very diverse, with nearly 28 percent of the city's population counted as immigrants. The tourist-magnet city also is home to at least two dozen other Protestant churches, according to online listings.
An average of 50 adults and 10 children have been worshipping at WCCI Gold Coast since its inaugural service at the local Southport Community Centre. Pastor Dollar, whose goal is "to teach the word of God with understanding, grace and empowering change," aims to develop within the Gold Coast fellowship a children's ministry, youth ministry, marriage ministry and various outreach ministries to meet the needs of the local community.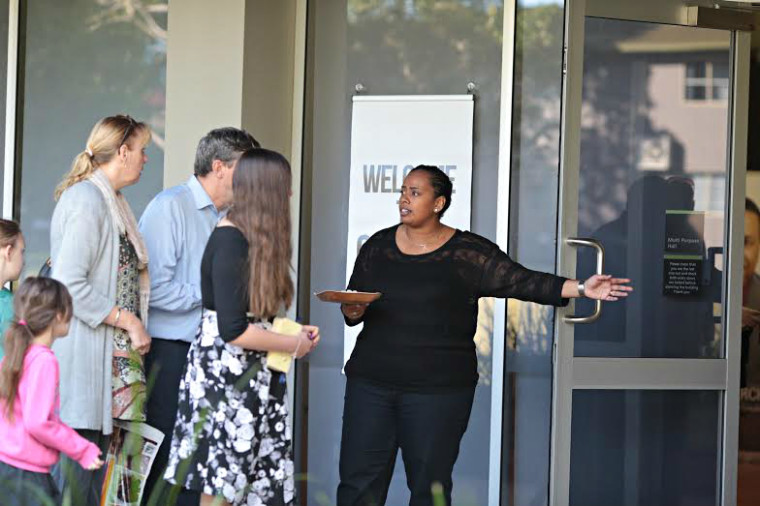 Gold Coast residents who learned of the local WCCI launch via Facebook welcomed Dollar's new congregation.
"Welcome to the Gold Coast! We are praying for you all, how wonderful to see the Body of Christ working together to complete His Work! His Name shall be praised and glorified and proclaimed throughout all the earth! Glory! Have a great service!" wrote Chanel King, a local resident who attends Harvest Faith Family Church.
The WCCI representative shared with CP that some worshippers participating in Gold Coast services travel nearly two hours to partake in the fellowship. One participant, identified as Cheryl Wedlock, was said to have told the ministry that the new Gold Coast congregation was the answer to her three-year prayer:
"...I have not been to a church for over (three) years. I have been praying for God to show me where He wanted me to go. I would constantly say to God (almost on a daily bases), 'God, if I lived in the States, I would go to Creflo's church.' I have been to the States many times, so I handed God, what I thought was an impossible prayer, but there is nothing impossible with God. He brought Creflo to me and right to my door step, yes that's right, I live in Southport, (five) minutes away from the fellowship."
Creflo and Taffi Dollar explain on the WCCI website, "We are committed to making a mark that cannot be erased, locally and globally, by serving as a world missions and outreach center. Our goal is to empower billions of people in over 100 countries around the world to experience victory in every area of their lives."
Future sites of World Changers Church International global fellowships are Toronto, Canada and Johannesburg, South Africa, according to the megachurch's representative. Dollar's online biography states that the minister's ultimate goal is to establish 500 satellite churches around the world.
Dollar's World Changers International Church has dozens of fellowship, or satellite churches in the United States, and Creflo Dollar Ministries offices in the United Kingdom, South Africa, Canada and elsewhere around the globe. The megachurch pastor's headquarters, however, remains the College Park campus, while his New York City congregation recently upgraded to a new worship facility.
The WCCI church in College Park alone counts about 30,000 people among its membership, and the New York City congregation attracts 6,000 worshippers weekly. Pastor Dollar founded World Changers Church International in 1986, with his first service held in a College Park, Georgia, school cafeteria with just eight people.
Although Dollar's ministry remains popular, the pastor's teachings prove controversial with some Christians for what critics say is an emphasis on prosperity. Dollar was among six mega-preachers targeted in 2007 by the Senate Committee on Finance for possible abuse of his church and ministry's nonprofit status. The Christian ministers were under no legal obligation to comply with the committee's inquiry, although some voluntarily submitted information on their financial dealings. Dollar was adamant in his refusal to provide any information about his nonprofit organizations, and was identified as "the least cooperative" by the Senate committee.
Dollar, who told The Associated Press in 2007 that he no longer takes a salary from his church, has taught that "prosperity is a result of God's blessing. And poverty is a curse, the result of disobeying God." In a recent sermon series, however, titled "Grace Based-Prosperity," Dollar insists, "Society's definition of prosperity is limited to finances; however, God's definition of prosperity means wholeness."
Watch Pastor Dollar announce the launch and his vision for the World Changers Church International Gold Coast fellowship in the video player below.