Pastor Fred Price Jr. Returns to Pulpit, Says He Is 'No Longer Sleeping in the Valley of the Shadow of Death'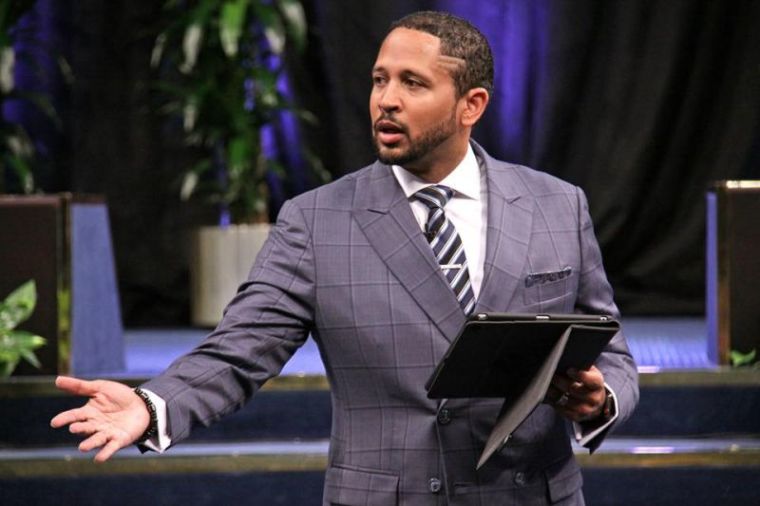 More than a year after he left his pulpit due to "serious personal misjudgments," Pastor Fred Price Jr. of the Crenshaw Christian Center in Los Angeles returned to his teaching duties Sunday, declaring that he is no longer "sleeping in the valley of the shadow of death" and thanking his church for not "needing to know all of the details."
"I really want to say thank you to those that have stood with me and stood by me and those that have interceded, those that have stood in the gap. You didn't know much. You just knew that I was away and I appreciate you not needing to know all of the details. Just know I've pretty much been sleeping in the valley of the shadow of death and well I'm no longer there," Price said to congregants during a worship service that was broadcast on Facebook Live.
Price shocked his congregation last June when he announced that he would be stepping down from ministry due to "serious personal misjudgments" without elaborating on what the "misjudgments" were.
"I have struggled with and am correcting and making amends for serious personal misjudgments which have affected my life and my family and which I deeply regret. I have betrayed the trust of God, my family and you my church, and for that I am so sorry. Therefore, I'm gonna step down as pastor at this time," he said at the time.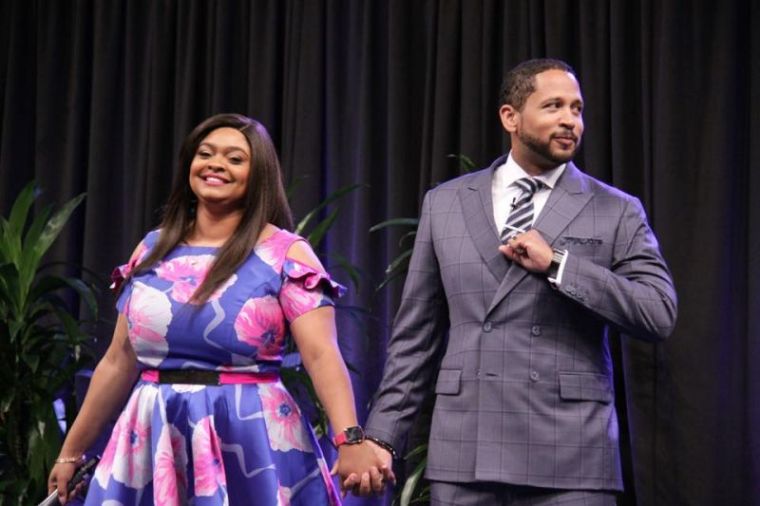 The announcement had come just over eight years after his father, Dr. Frederick K.C. Price, handed over the reins of the megachurch to him in 2009.
Lynne Williams, CCC's pastoral executive assistant, told The Christian Post last week that a part of Price's restorative process included him and his wife, Angel, and children attending services weekly during the time he was not in the pulpit and taking time to mend his strained family life which resulted from his personal "misjudgments."
With his return on Sunday, his mother, Betty Price, said, "And now my beloved son in whom I am well pleased," in a nod to Matthew 3:17 as he walked onto the stage holding his wife's hand in a show of unity.
"Good morning Crenshaw Christian Center. We are so excited to be back. We love you guys and we just want to thank you for all the love that you have shown us. And we are home," Angel Price declared.
"I'll say ditto to what my wife said, what my sister said. What my mother said," Pastor Price told the audience before leading his wife to her seat and parting with a kiss.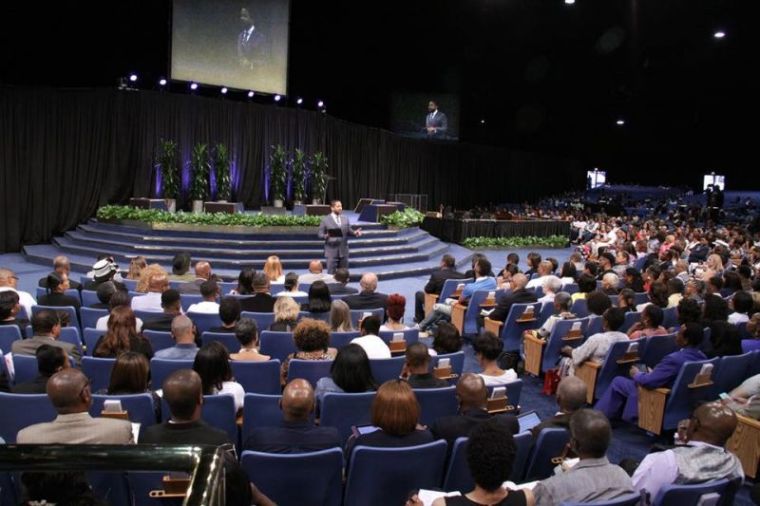 Price then proceeded to teach on restorative grace, noting that it was what helped him through the last year as he was humbled in a painful process.
"I have thought about what I would share today and I figure the best thing to talk about is what got me through this year. And that's God restorative grace," he said.
"You in life are going to be humbled in one of two ways. Either you're going to humble yourself or you're gonna be humiliated. And I can speak from experience, I have experienced both and the humiliation isn't fun. It hurts," Price said. "... humbling yourself hurts too. Humbling yourself requires a level of maturation because most of the times people want to be right. They want to hold fast to their position whatever it is even if their position is wrong, they want to hold on to that wrong position for as long as they possibly can before admitting that they're wrong and you are whoever else or whatever else is right."
While he was humbled by his own fall, Price further explained that he was also humbled by the church that would allow him to preach to them despite the year he had.
"I haven't taught the Word in 13 ½ months but I've been teaching sermons in my head every day for the past year," he said. "Once again, I just want to say thank you to all of you. Truly, I have felt in a tangible way, I have felt your love. I have felt your care and I have felt your concern. And it means the world to me that you still are OK with seeing me in this position."