Pastor Kong Hee a 'Well-Practiced Liar' Who Used Megachurch Funds for Wife's Popstar Career, Prosecutor Accuses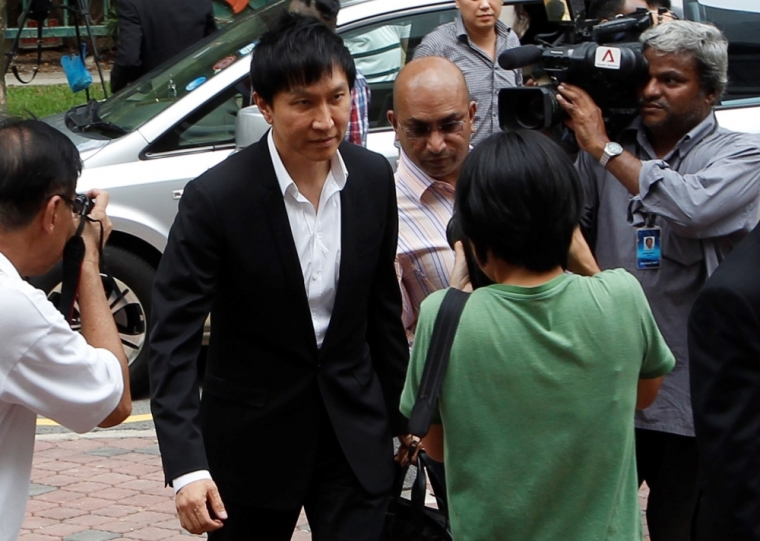 Deputy Public Prosecutor Mavis Chionh has said in her closing oral submissions in the long-running trial of City Harvest Church pastor Kong Hee that the senior leader is a "well-practiced liar" who misused millions in church funds for his wife's popstar career.
"Far from being a mere figurehead ... [Kong] was a meticulous and details-oriented leader whose express approval was needed before the bonds could go ahead," Chionh added, according to The Straits Times.
Kong and five other CHC leaders are being accused of funneling money into singer Sun Ho's career through sham bond investing in the management company Xtron, allegedly operated by the church's leadership. The accused are facing up to 20 years in prison if convicted of having misused the $19.2 million in question.
The CHC leader has denied the accusations, claiming that Xtron was a legitimate company and that any CHC money that supported Ho came from the church's Crossover project, aimed at spreading the Gospel through music.
Ho, who has not been charged herself, has stood by her husband, and said that the Crossover project was meant to serve the mission of the church, rather than her own career.
Chionh insisted that each of the six co-accused have been trying to distance themselves from the alleged crime, but the evidence in the church's financial dealings shows otherwise.
CHC's other senior leader and Kong's deputy, Tan Ye Peng, who is also among the accused, has said that he relied on "advice and blessing" given by auditors and fellow co-accused Chew Eng Han.
The Public Prosecutor shot down that claim, however, and insisted that Tan is responsible for his own judgment and decisions.
"But what this claim entirely neglects is the reality that, at the relevant time, Tan Ye Peng's authority was second only to Kong Hee's in the management of the Crossover," she said.
"CHC was not some struggling new voluntary outfit run by bumbling amateurs with no experience of the financial world," Chionh added.
The defense will get a chance to respond on the 140th day of the trial, as the case finally starts nearing its conclusion.
CHC remains one of the largest megachurches in Singapore, having grown to over 25,000 members since its founding by Kong and Ho in 1989.