Pastor Promises to Get Tattoo of Church Logo If Easter Attendance Records Are Broken
A Florida pastor has promised his congregation that if Easter Sunday breaks attendance records at his church, he will tattoo First Presbyterian's logo onto his leg.
Leon Bloder, the lead pastor at the Eustis congregation, explained in a press release that he was also offering an incentive to members of his congregation who might be less motivated by his tattoo offer.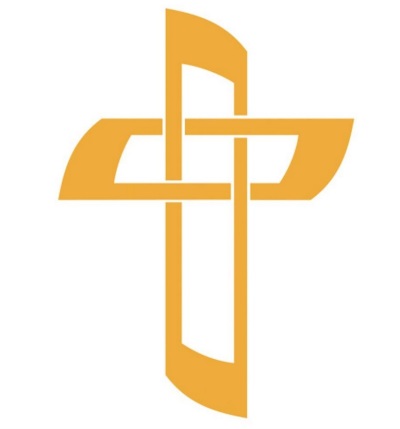 "I've been growing my hair and beard out for a while and when I announced that, in addition to the tattoo, I would be getting a haircut if we broke the record, a cheer went up from our more traditional members," Bloder stated.
If First Presbyterian wishes to see their pastor inked, they must nearly double their average weekly attendance of 450 and send close 850 people to the three services on Easter.
Bloder explained that he decided to offer this bribe to his church as a way to encourage them to reach out to the Eustis community.
"I wanted my church members to be more focused on inviting people to church this Easter. We do church differently at First Presbyterian. I know that if unchurched people experience our joyful worship services, along with the incredible ministries and mission that we are doing in our community, they might change their minds about church and church people," Bloder told Local 6 Orlando.
Bloder, however, feels led by God in an opposite direction regarding his beard.
"I'm going to hang onto the beard," he said. "I have to ask, 'What Would Jesus Do,' and I think he would hang onto the beard."
Should any church members wish to copy their pastor, Bloder has offered to pay for their tattoos.
Last month, Zach Zehnder, pastor of The Cross Mount Dora church in Mount Dora, Fla., promised his congregation that should they wish to tattoo the church's blue and green logo on their body, he would pay for the procedure.
At least 12 church members have inked themselves since Zehnder made the offer during a church sermon earlier this year.
Pastors in other parts of the country have also sought to stir conversation with tattoos. Jamie Bertolini, pastor at Greer Mill Church in South Carolina, was profiled in the Spartanburg Herald-Journal in 2010 for owning the Trinity Tattoo Company, a Christian tattoo shop.
Bertolini, who has many tattoos himself, told the media outlet at the time that Christian-themed tattoos bring attention to Christ. "I guess there's a certain part of you that likes the attention, you know, honestly. And I think if you're trying to get the attention of people and the message that you have is not about yourself but about Jesus, it's a good attention."