Pastor-Rapper Trip Lee Talks Calling Youth to 'Rise' and Ministering to Fans on a Personal Level (Video)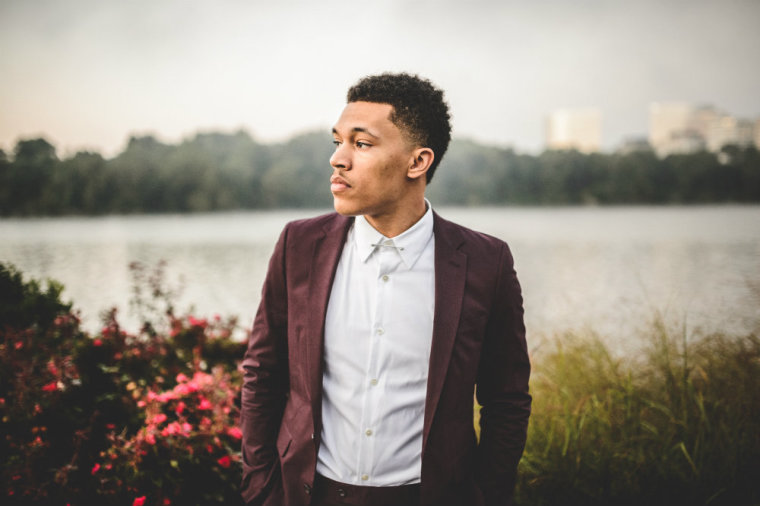 NEW YORK — Trip Lee – rapper, author and preacher – is calling on young people to "carpe diem," or seize the day, instead of waiting until they're older to start taking life seriously. It's a message encapsulated in the 26-year-old MC's new album, Rise, and in an upcoming book by the same name.
Lee, a pastor-in-training in Washington, D.C., and an artist signed to Reach Records, also looks to position himself as a thought leader. His social networks boast at least half a million followers, most of whom likely helped his fifth studio album, Rise, peak at No. 1 on iTunes after its Oct. 27 midnight release.
Listen to Lee's title track from "Rise" in the player below:
When he's not writing rhymes or on tour, the married father of two is speaking at Christian conferences or blogging on subjects like Beyonce's artistic expressions of beauty and sexuality and what Jesus really meant when he said not to judge.
Born William Lee Barefield III and rapping since his early teens, Lee startled fans in 2012 when he shared that he would be taking a break from the music scene after dropping The Good Life album and book, to focus on pastoral ministry. As Lee had to later explain, taking a break did not equal retirement and his pursuits would remain ministry, music, and writing books. His passion for hip-hop and burden for Christian ministry, both strong, are not necessarily at odds, though Lee has told The Christian Post that it can be difficult managing both vocations.
"I haven't thought about it that much actually, partly because I've seen how hard it is to try to be a pastor and a rapper," he told CP when asked about inspiring others who may feel pulled toward both the pastorate and the music industry.
"I think it's really hard to try to make that work. I'm still trying to figure out how to make that work. When I meet pastors, I'm not like, 'Hey, you should go out there and be a rapper.' Because for so many of us, I think it would just pull us away from our congregations too much to be able to serve them like we should."
Lee added, "I think it could at the least open doors for people who are more pastoral in the way that they're oriented, who are more teachy in the way they interact with things, I think it could open doors like that. It could be more kind of opening doors for those who are rappers to also continue to write and be seen in other ways. But that's one thing I'm hoping, [that] people will not continue to not see me as just a rapper but also as a thinker, trying to help people think about how we live our lives."
Dedicated to his craft, to serving the local church, and to being a good husband and father, Lee revealed in September during a NYC listening session that a major obstacle to all of that has been his chronic fatigue syndrome.
"When my body, my energy is low, it's hard for me to be a good husband, hard for me to be a good father … hard for me to be a good artist," Lee told fans. "So there are times in my life when I kinda feel like I'm not doing good in any area of my life and that's one of the areas where it's difficult, because it's discouraging, it makes it hard."
Adding that the syndrome puts a strain on his music, church work, wife and family, Lee said, "But it's a good reminder to me that my life isn't about my strength showing up. Sometimes, my weakness is where the strength really is and it leads me to depend in the areas where I really should."
In the "CP Newsroom" video discussion below, Lee comments on writing books to help move the message of his music forward; ministering to fans on a personal level; why churches shouldn't treat sex as taboo; the importance of family and fatherhood; and diversity and tokenism in Christianity, among other issues.
Why Is Trip Lee Calling on Youth to 'Rise' Now? (Video)