Pastor Ronnie Floyd Speaks Out on Josh Duggar Molestation Scandal, Says God Can Forgive Anything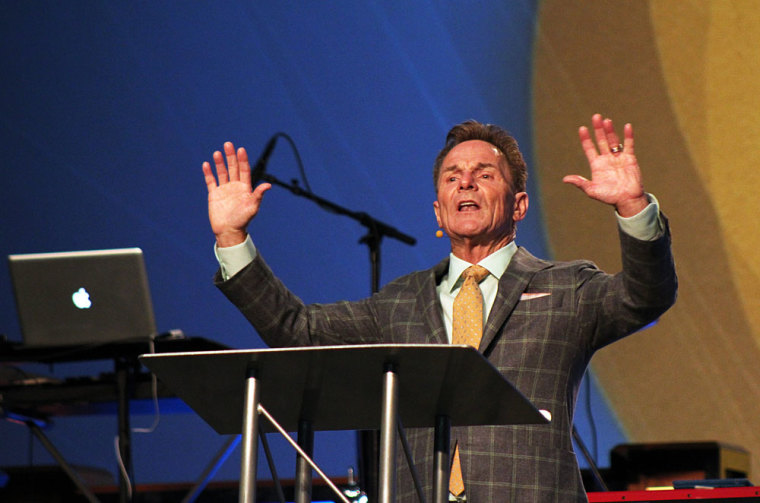 Correction: Friday, June 5, 2015: An article written on Monday, June 1 said that pastor Ronnie Floyd of Cross Church was the pastor of the Duggar family who stars on TLC's "19 Kids and Counting," but Floyd informed CP on Thursday, June 4 that the family are not members of Cross Church. The Duggar family identifies as Independent Baptists and attends church in a nondescript storefront near their home.
Ronnie Floyd, originally believed to be the pastor of the Duggar family following incorrect reports from People magazine, says the recent allegations that Josh Duggar molested five girls as a young teenager can be forgiven.
Floyd, who serves as senior pastor of Cross Church in Rogers, Arkansas, addressed the recent reports that accuse Josh Duggar, now 27, of molesting five young women when he was 14.
"Everyone does wrong, and what was wrong was very wrong as to what was testified to and it's completely unacceptable," the pastor told People.com. "But I'm thankful, whether it's him or any other one, that I serve a God who can forgive everything."
Floyd went on to reveal that the entire church was surprised by the recent scandal since the Duggar family is well known for their conservative lifestyle and strong Christian faith.
"All of us were surprised by the news because … their reputation in Arkansas is that they are a very Christian family," said Floyd.
Despite the controversy, the pastor said his "evangelical Christian ministry is alive and well," despite enduring scandals similar to that being faced by the Duggars.
"Things like [the Duggar scandal] have happened before and will happen again," he said.
Meanwhile, Duggar, who is the eldest of the children who appear on TLC's "19 Kids and Counting," was never charged for the molestation accusations because the three-year statute of limitations has passed.
Instead of involving the law at the time of the accusations, Duggar's parents, Jim Bob and Michelle Duggar, decided to punish their son by sending him to the Institute in Basic Life Principles, which "was established for the purpose of introducing people to the Lord Jesus Christ, and … training on how to find success by following God's principles found in Scripture," according to the IBLP website.
On Thursday, a police report from 2006 surfaced in the media indicating that Duggar was responsible for "forcible fondling" of five unnamed teenaged girls. Following the reports, Duggar issued an apology for acting "inexcusably."
"Twelve years ago, as a young teenager I acted inexcusably for which I am extremely sorry and deeply regret," Duggar wrote on Facebook.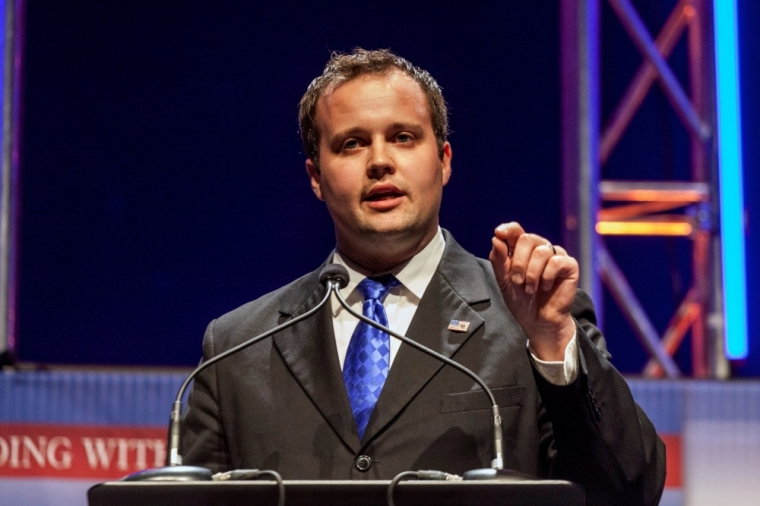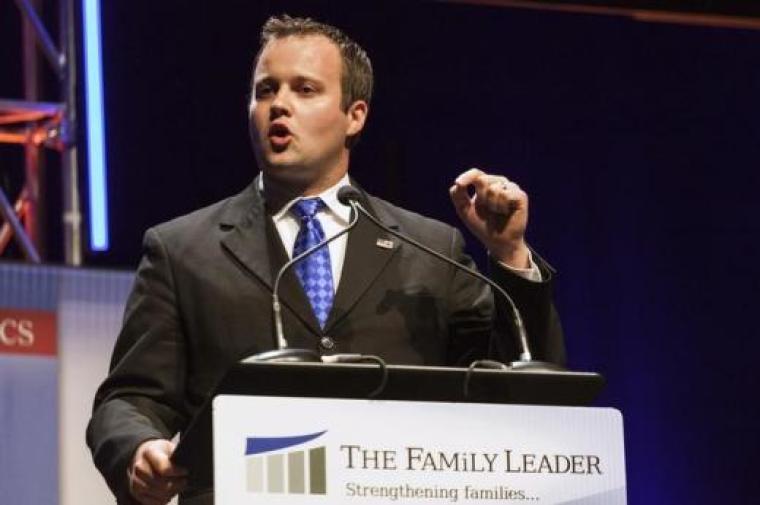 View Photos
The reality television star explained that he had confessed his wrongdoings to both his parents and authorities at the time, resulting in counseling for himself as well as for those affected by his actions. In addition to the apology on Thursday, Duggar resigned from his position at the Family Research Council in Washington D.C.
Jim Bob and Michelle Duggar also addressed the molestation scandal, referring to it as "one of the most difficult times in our lives."
"That dark and difficult time caused us to seek God like never before," they wrote on Facebook. "Even though we would never choose to go through something so terrible, each one of our family members drew closer to God."
"19 Kids and Counting" first premiered on TLC in 2008 and the series is one of the network's top-rated programs. However, the future of the show is uncertain. TLC has reportedly canceled "19 Kids and Counting" and pulled the show from its summer lineup.