Pastor Touré Roberts, Sarah Jakes Officially Marry in Private Ceremony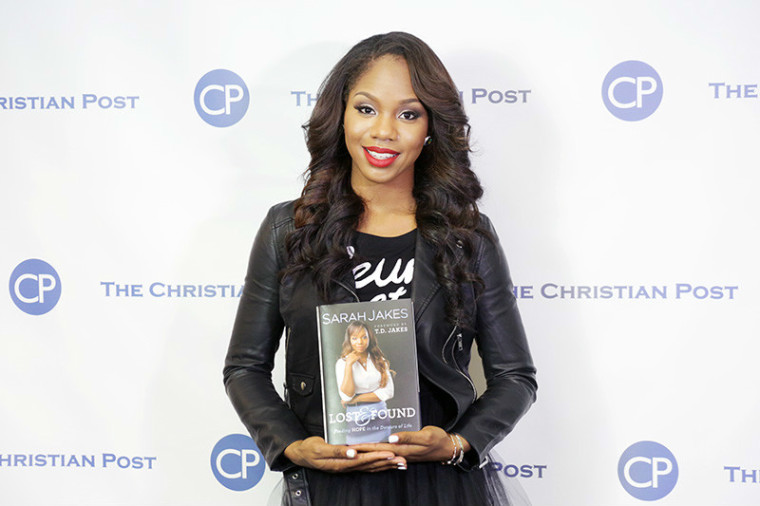 Touré Roberts, the senior pastor of One Church International in Hollywood, has officially married Sarah Jakes, the daughter of fellow pastor Bishop T.D. Jakes.
The pair took to their social media accounts to debut wedding images weeks after speaking about their nuptials on their respective social media accounts. While Sarah added "Roberts" to her last name on social media, her new husband let his church know that the pair wed in a private ceremony with their blended families.
"We got away. We left town and we went and had a very private, intimate ceremony, because we wanted it to be about us," he told his congregation, according to EEW Magazine. "We really wanted it to be about us and it was a beautiful, beautiful sunset ceremony on a fine beach."
Sarah also had a few words to tell the congregation about her husband.
"PT is such an incredible man of God and I remember the first time I logged onto One Church and hearing him speak that I couldn't believe that God would trust me with the heart of such a king," she told One Church International.
Toure and his new wife are both walking into their second marriage after spending months speaking about one another on social media and through sermons preached at One Church International. They are blending her two children with his three children from previous relationships.
The Hollywood pastor previously announced his feelings about knowing he wanted to marry Sarah after she helped take care of his father before his death.
"God is a master-strategist. Who knew coming into 2014 that my destiny would require a #purposemate to hold me down in incomprehensible ways," Toure wrote in an Instagram message. "In April she hopped on a plane with me last minute to Idaho when I learned my dad was ill. There was no negotiating, she packed a small bag and said 'let's roll.'"
Toure went on to describe how much Sarah's help with overcoming the death of his father meant to him.
"A wise man and mentor said to me recently, that you marry the person you want to be by your side when you have to bury a parent. In this moment I know of no truer words," he wrote. "Thank you @sarahdjakes for loving me back to life, and making me 'stronger' than I have ever been."