Pastor Who Introduced Rand Paul Thinks Obama Is 'Angry at Christianity' and 'May Evolve' From Tradition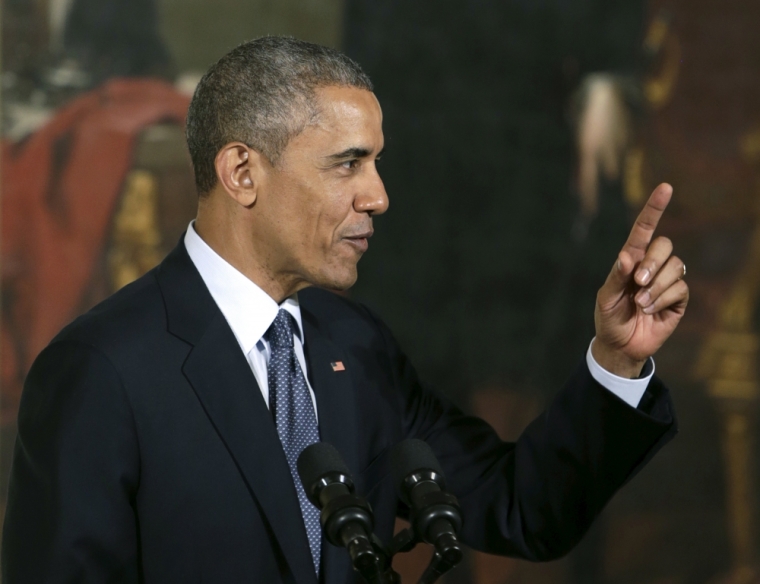 Pastor Jerry Stephenson who introduced Sen. Rand Paul, R-Ky., on Tuesday for his presidential announcement also issued a statement about President Obama's religious views that left many questioning its meaning. Stephenson spoke with The Christian Post to elaborate on that initial statement and explained why he believes Obama's angry with Christianity and could evolve away from the religion.
"In five years, we'll find out what Obama's real religion is," Stephenson told a radio interviewer after Paul made his announcement on Tuesday. "I think the evidence of his actions are not friendly toward Christians. Once he's out, he will 'evolve' like he did on gay marriage. I just believe that's what he will do."
Stephenson is the pastor of Midwest Church of Christ in Louisville, Kentucky, and further elaborated on his remarks in an interview with CP.
"The question was asked to me, or a comment was made: President Obama is a Christian, don't you think? My response was, well, he says he is, and I'll allow that.
"My whole premise is that President Obama has not been very friendly toward Christianity. In fact, at the prayer breakfasts that he's attended, we found out that yesterday he took a swipe at those who believe in traditional marriage and said they are mean because we believe marriage is between a man and a woman," Stephenson explained.
At the White House Easter Prayer Breakfast, Obama noted that on the holiday, he reflects "on the fact that, as a Christian, I am supposed to love. And I have to say that sometimes when I listen to less-than-loving expressions by Christians, I get concerned. But that's a topic for another day."
Stephenson went on to note that Obama "grew up in his faith, in his Christian religion, under the Rev. Jeremiah Wright, who preaches a different form of Christianity called Black Liberation theology," which has greatly influenced his religious beliefs.
"And I think that's the form of Christianity that he has. And I don't want to question his belief, but I think that as he evolved into believing that God honors the marriages of men and men and women and women, I [believe] that in a few years he may evolve again. He sounds very angry about Christianity."
He continued: "When I see Christians being beheaded and this country, which has been a beacon for good, this country will not be that beacon that will help the Christians who are being persecuted all over the world, and even here in the United States," he explained.
"I am a believer in the Bible. And so, to criticize those of us and say that we are 'mean' because we happen to believe in the Word of God, our Christian faith is under attack in this country … I think he's angry. I don't think he will stay with Christianity because he is very angry. And that's where I was coming from."