Patricia Heaton of 'The Star' Explains Why the World Needs to Hear the Nativity Story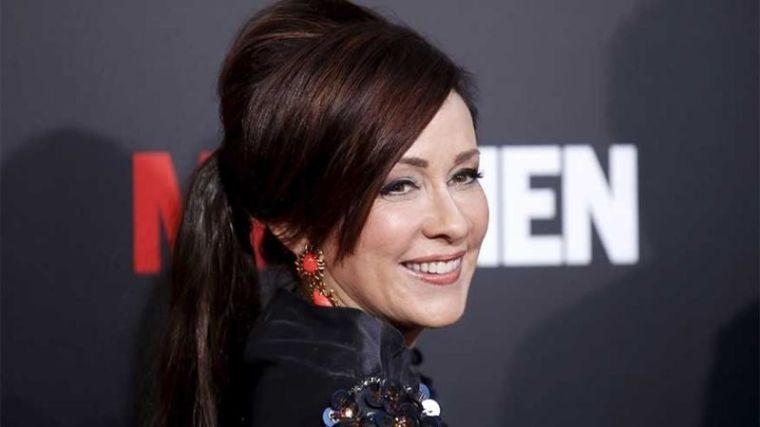 Patricia Heaton says the story of the Nativity and the birth of Jesus Christ can inspire people to think about their futures, "beyond today," and what they're contributing to the world.
Heaton, who plays a middle-class, middle-aged mom on the ABC sitcom "The Middle," has a role in the animated movie "The Star," which tells the story of the birth of Jesus from the perspective of the animals, and will hit theaters on Nov. 17. In an interview with Faithwire, the Emmy Award-winning actress who's the voice of "Edith the cow" in the movie, said that sharing biblical stories like the animated Nativity can help put life into perspective for moviegoers.
"Not to get depressing [but] life is short and I think it's important to realize that you have to think beyond just today, just this minute, a vision about the world and your future and what you're contributing to the world," Heaton said. "Our lives here are really brief and the story of the nativity is about all of that and this gift we were given through the birth of Christ and His work on the cross that imbues every aspect of our life with meaning."
According to Heaton, the nativity story showcases how people can impact the world regardless of their circumstances.
"We can all affect the course of history through our actions and wherever God has put us," she said. "And that's very clear in the nativity story — the Creator of the universe entered the world through a poor family, in the poorest of circumstances, and he changed the world and saved the world."
Heaton is known for speaking up about her values, which includes her Roman Catholic faith. Last July she tweeted about experiencing the Holy Spirit while attending mass.
"Spent mass internally grumbling about lame sermon; received Eucharist, knelt down, burst into tears. #NoOneExpectstheHolySpirit," she wrote.
In a previous interview with The Blaze, Heaton, who is pro-life, explained why she uses her platform as a famous actress to speak out against abortion despite most of Hollywood supporting the business that leads to the deaths of over 600,000 children in the United States every year.
"[It] just bothers me so much. It's almost a natural, it's almost a reflex now," said Heaton. "Once you have kids and you know what it feels like to be pregnant and you know what it feels like to have that person growing inside of you, and the beauty of it, it's just not a holistic thing to do."
She went on to add, "in the Hollywood community, I'm the only one I know who says anything about it. I feel like I'm supposed to."