Paulina Gretzky Photos Deemed 'Racy': What It's Costing Other Young Girls
Paulina Gretzky continues to draw adverse press to herself by posting scandalous photos online. Her father, a famous NHL player, has scolded her before about the pictures, but depicting herself in such a way could have more backlash than just an angry father.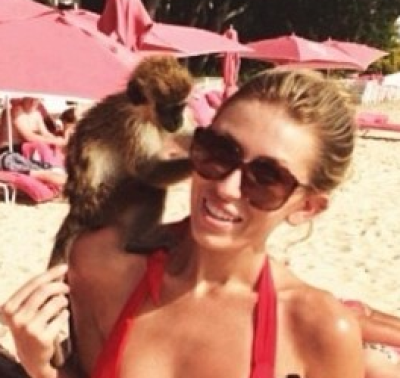 Paulina Gretzky is the daughter of famed NHL player Wayne Gretzky, who has been named by some as "the greatest hockey player ever." Gretzky finished his career as a center for the New York Rangers before retiring in 1999. While his name still remains well known in the hockey world, his 24-year-old daughter has also become a household name.
Paulina is in the habit of posting racy pictures of herself on Twitter or Instagram. When the first racy pictures appeared, a not so thrilled Wayne Gretzky got on Twitter himself and had a bit of a rant over how inappropriate the pictures were.
Following the incident, it appeared that Paulina had taken a Twitter hiatus at dad's request. But a few months later, more pictures surfaced. Flash forward a few more months, and now even more pictures have surfaced in addition to a video. The constant release of lewd images however, may have a more negative impact than just an angry Wayne Gretzsky.
"Inescapable media images of sexed-up girls and women posing as adolescents can cause psychological and even physical harm to adolescents and young women," a recent report by the American Psychological Association stated.
Paulina could just be a young girl attempting to get attention. But according to the report, the kind of attention that she received from the viral photos is even more damaging to her ego than it is to her image, although that may not always seem the case. Instead of being complimented for her talent or personality, Paulina's photos could cause others to sexualize her instead.
"Sexualization occurs when a person's value comes only from his or her sexual appeal or behavior, to the exclusion of other characteristic," the APA states.
And in this case, because Paulina, who is also a model, has become such a popular figure, other girls may also be inclined to follow her lead, which could be damaging to many young girls.
Here are related videos:
Paulina Gretzky - I Will Remember You
wayne gretzky's speech at the 2002 olympic games