PC(USA) Montreat Conf. Organizer Claims John 3:16 'Used for Hate'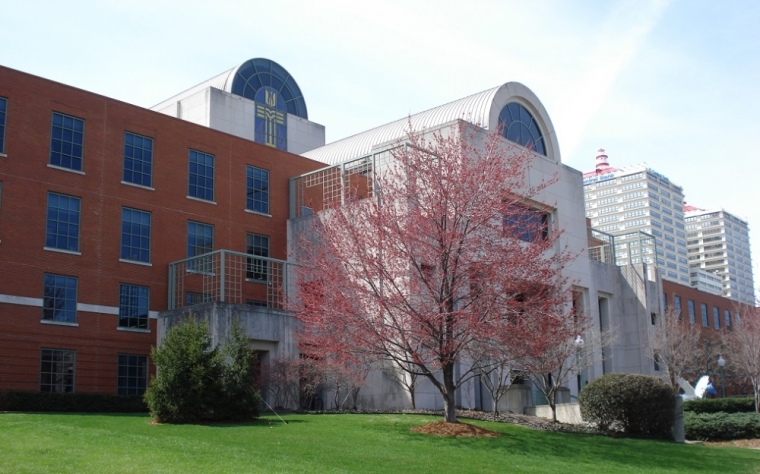 An organizer for the PC(USA)'s annual Montreat College Conference in North Carolina has claimed that the Bible verse John 3:16 has been "used for hate, intimidation and fear."
Montreat Director of Programs, the Rev. Katie Cashwell, told Presbyterian News Service in an interview last week that the theme for the four-day event, "Reclaim John 3:16," focused on her belief that the verse has been misused in the recent past.
"Our focus was to reclaim the well-known Bible verse in John 3:16 as a message of love and welcome," said Cashwell, according to the Presbyterian News Service. "Too often it's been used for hate, intimidation and fear."
When The Christian Post contacted PC(USA) and Montreat for clarification about the John 3:16 declaration and information regarding incidents in which the verse had been used for hate, PC(USA) directed this reporter to Montreat, which declined to comment.
Similarly, in a promotional video posted to YouTube months before the conference was held last week, organizers did not specify incidents in which the verse was used for hateful purposes.
Instead, the 67-second ad for the youth event showed specific examples of how ubiquoutious the verse is in popular culture, including a brief showing of the verse citation painted under Tim Tebow's eyes.
"It seems to be the verse that is quoted a lot. We see it everywhere —T-shirts, billboards, homemade roadside signs, jewelry, tattoos. … It's also a verse that has been used in damaging ways and ways of exclusion," according to the conference website, which states the purpose of centering the event around John 3:16 was to look at efforts to evangelize in a diverse religious environment, such as a college campus. But again, no examples were povided to show hateful use of the verse.
"So how can we take it back?" the site continues. "Or start thinking about what it means for our lives? What did Jesus really mean when he said that? It is actually a text about a God that loves and gives. It is a text that invites us to life."
Ginna Bairby, managing editor of Unbound and associate for Young Adult Social Witness at PC(USA), was a featured speaker at one of the event's workshops, titled: "A Gospel of Dirt," and asked the question: "What if we really acted like we believed that God loves the world? That God became flesh and dwelt among us? What might we approach — differently?"
The conference has been held annually since 2007, and this year's event at the Montreat Conference Center broke an attendance record with approximately 1,100 attendees.