Pence Helped Pick Christians From Congressional Bible Studies for Trump Admin., Ralph Drollinger Says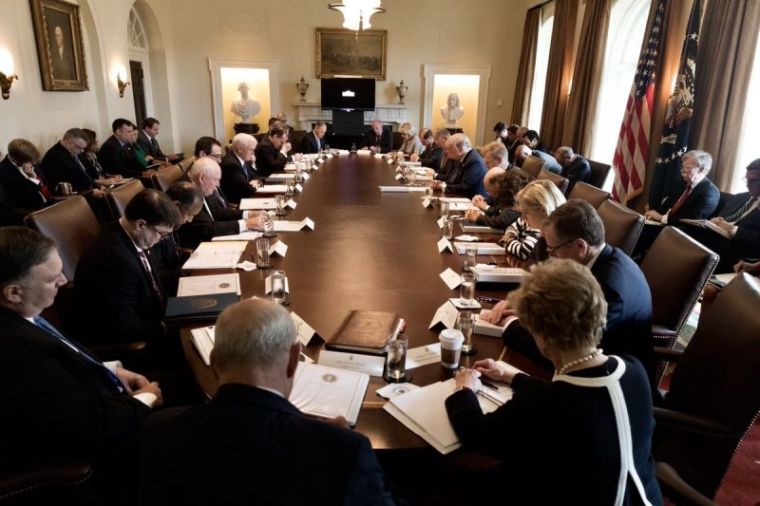 Leader of the Washington D.C. based Capitol Ministries, Ralph Drollinger, praised Vice President Mike Pence on Friday for influencing the selection of strong Christians who are "on fire for Christ" to fill President Donald Trump's administration. He is also now looking forward to the government leaders using their powerful political platforms to spread their faith in the world.
Drollinger, who leads weekly Bible studies with the president's Cabinet, has been conducting House and Senate Bible study meetings for several years. Speaking on last week's First Fridays prayer call held by Intercessors for America, he revealed that when it was time to form Trump's cabinet, he noticed that many of the picks came from the House and Senate Bible studies his organization conducts on Capitol Hill and believes the decisions were guided by Pence.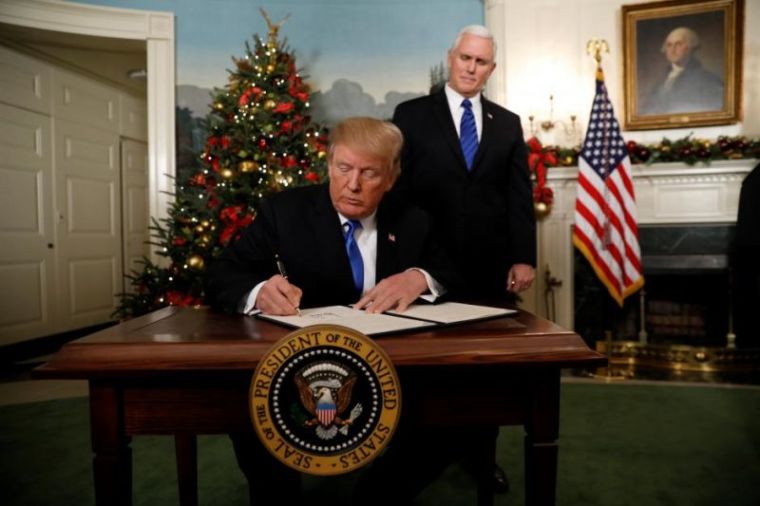 "We could see that the Trump administration once they were elected were actually plucking members from the House and Senate [Bible] study so we had a purview of what was happening in terms of someone, I think it was Mike Pence, who knew the lay of the land and who the strong believers were ... we could see a lot of them had that in common and really loved Jesus Christ," Drollinger told IFA President Dave Kubal and others who had joined the call.
He explained that once Trump's Cabinet was assembled, several members of the Cabinet, such as Attorney General Jeff Sessions and former Health and Human Services Secretary Tom Price, who resigned last September amid criticism of his extensive use of taxpayer-funded charter flights, asked him to "start a Cabinet Bible study because they were used to a high protein diet of the word of God."
"So these guys are really on fire for Christ and it's a lovely group to lead. It's the best Bible study I've ever led and that's only the Holy Spirit's doing and your prayers," Drollinger said. "We've got a lot of the leaders of the nation that really love Christ and are really excited about growing in their walk with him," he said.
Shortly after Trump's election, The Christian Post reported that Trump was soliciting the advice of his evangelical advisory board to fill positions in his administration. 
"They are inquiring on a regular basis if we have any other people, 'give them to us.' I've never had that level of solicitation from an administration before," said at the time Richard Land, president of Southern Evangelical Seminary and executive editor of The Christian Post. 
During the Friday discussion, Kubal noted that in a recent visit with Secretary of Agriculture Sonny Perdue he was surprised at "just how of a regular, wonderful guy he is. He is just a wonderful warm follower of Christ."
He then asked Drollinger to describe the members of the Cabinet Bible study and he described them all as equally warm.
"Same spirit. It's like Mike Pence in his own spirituality and his knowledge of who in the House and Senate really love the Lord, I think has advised the president of who to be in the Cabinet and so it's that kind of spirit throughout. Jeff Sessions is a wonderful believer," Drollinger said as a female voice interjected that "he doesn't do the right thing though."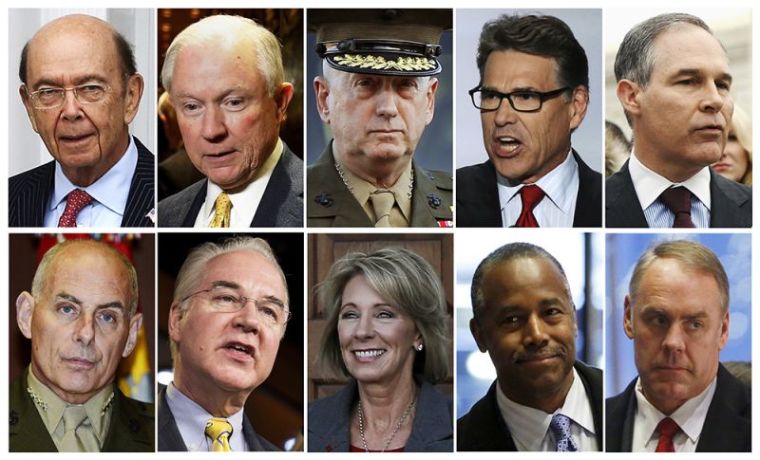 "Same with [Secretary of Education] Betsy Devos, same with [Secretary of Housing and Urban Development] Ben Carson," he said.
Drollinger made special mention of Secretary of Energy Rick Perry and his faith.
"Rick Perry is one of my best friends after knowing him for 16 months. They call him the teacher's pet because he is hungry for the word of God. He is very sincere in his faith, by that I mean he is without wax. He just always gives the real Rick Perry, every Wednesday morning. So it's like that with all the members and we just picked up a couple members that I don't know too well," he continued. "So these guys are really on fire for Christ and it's a lovely group to lead. It's the best Bible study I've ever led and that's only the Holy Spirit's doing and your prayers."
Impressed by the report, Kubal then asked Drollinger what he wanted the group to pray for concerning his ministry in government and his listed three things including "just [for the Bible study] move into the White House compound so that President Trump could just saunter down the hallway and be a part of the group."
He explained that currently, it is hard to get Trump off campus because of the security sweeps required.
Drollinger also requested prayer for in-depth discipleship of cabinet members they would continue to hunger and thirst and to make Christ known through their platform in government.
"We desire for the same thing to be birthed in the political world where political leaders as a matter of fact ... would talk about their faith in Christ and use their platform like athletes do every day in American culture. We don't see that for political leaders and we need to see that because so many look up to them," Drollinger said.
He also asked the group to pray that the government leaders include their faith on their global platforms.
"When Secretary [of State] Mike Pompeo calls ahead and says, 'Ralph's going to be in Baghdad to start Capitol Ministries in Baghdad of all places,' he can get the prime minister and the president to meet with me. And so pray that not only in the Cabinet Bible study but in the Senate and House Bible study that they would use their platform for the sake of the Great Commission worldwide," Drollinger said.
Several prayers were then offered on the call including thanks "for the miracle of Vice President Mike Pence."