Pentecostal Group Hosts 'North American Bible Quiz' With Over 300 Student Contestants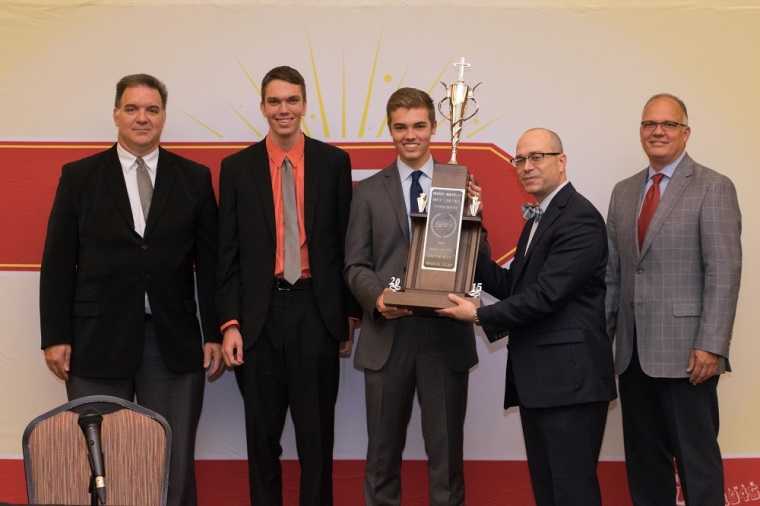 A Pentecostal group has hosted its North American Bible Quiz Tournament in Oklahoma, which featured over 300 students from across the United States and Canada.
With about 800 in attendance at the Cox Convention Center in Oklahoma City, 315 students comprising 113 teams competed to see who best remembered Bible verses. A multiday event that wrapped up on Wednesday, the NABQT was hosted by Senior Bible Quizzing, which is part of the United Pentecostal Church International's General Youth Division.
Ben Cohen, communications lead for Senior Bible, provided The Christian Post with more details about the contestants and the challenges they faced in the tourney.
"Our students, aged 12-18 years memorize 550 verses of the Bible over a season that extends about nine months; they compete on teams of 2-5 members and are asked 20 questions of increasing point value in a double-elimination tournament," said Cohen.
"This year, our Bible Quizzers memorized scriptures from Proverbs, 1 Kings and Ecclesiastes based upon the theme the Way of Wisdom."
The 315 students who made it to Oklahoma were those who had already won state and district level competitions that included thousands of students across the continent.
Cohen also told CP that the winners for the two divisions were the team representing Grand Prairie, Texas, in the "Experienced Division" and the team representing Fort Walton Beach, Florida for the "Intermediate Division."
"Each team takes home a trophy and were recognized on Wednesday evening (8/5) at the first service of the UPCI's North American Youth Congress in front of a crowd of nearly 20,000 students in the Chesapeake Energy Arena," said Cohen.
"Additionally, individual awards were conferred upon the highest scoring individuals in each division, as well as to the Quizzer of the Year and Coach of the Year who have exemplified Christian character, dedication to Bible Quizzing and their fellow students engaged in the ministry."
When asked by CP about how important it is to have Bible memorization contests like the NABQT, Cohen replied that "the competition motivates our students to daily engage in scripture."
"The Word of God is unique – as it enters into the mind, it will most certainly make its way into the hearts of the students who dedicate their time and energy to it," said Cohen.
"Bible Quizzing serves as a leadership development platform; many of our ministers have based their lives and founded their ministry upon scriptures memorized during their teenaged years."