'People's Faces Burned Off, You Could Smell Burned Bodies:' Survivors Share Horror of ISIS' Attack in Turkey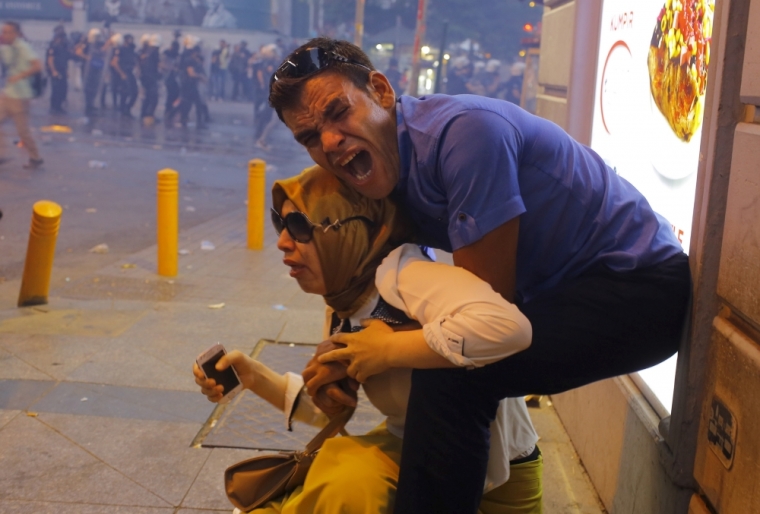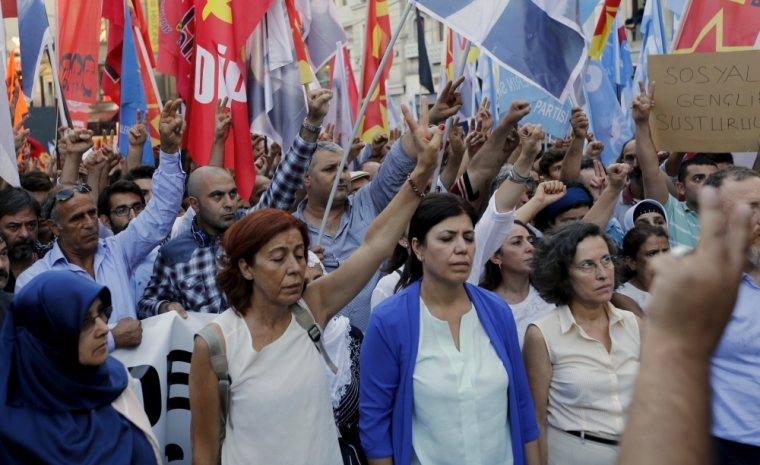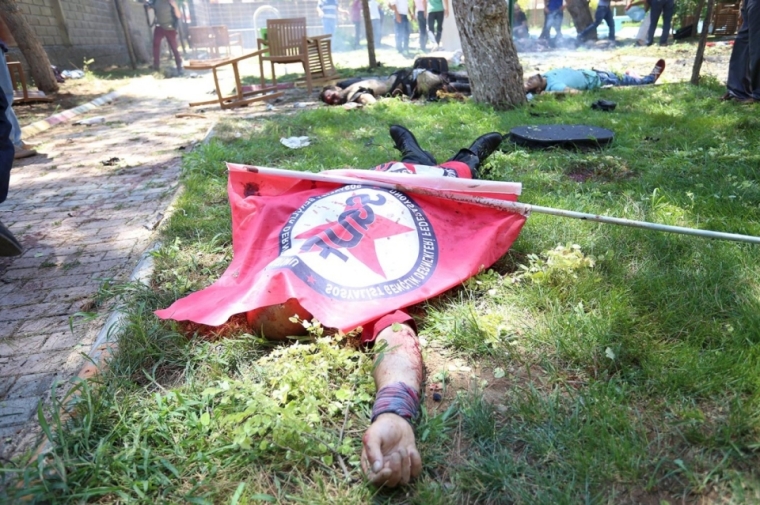 View Photos
Survivors and witnesses to Monday's terror attack by suspected ISIS militants on the Turkish border town of Suruc have shared stories of the horrors they witnessed following the bomb blast that killed at least 32 people and wounded 100 others.
"People's faces were blown off, arms scattered ... you could smell burned bodies," eyewitness Erhan Subasi told CNN.
"Kids were screaming, everyone was screaming and running," Subasi continued. "Everyone was in a panic but trying to help."
The bomb blast occurred at the Amara Cultural Park in Suruc, targeting a group of mostly university students who had gathered to discuss efforts to rebuild the Syrian city of Kobane, which ISIS besieged for months.
Turkish authorities said a suspect has been identified in connection with Monday's blast, but did not release details about his or her identity.
The terror attack drew condemnation from Prime Minister Ahmet Davutoglu, who blamed ISIS for the casualties.
"What's necessary will be done against whomever responsible for (the attack)," Davutoglu said, according to BBC News. "This is an attack that targeted Turkey."
The Turkish prime minister pushed back against clams, however, that the ruling Justice and Development Party has not done enough to fight back against ISIS, and said that the government had "never tolerated any terrorist group."
The United States and other Western nations, who are hitting terror targets across Iraq and Syria using airstrikes, have called on Turkey to tighten its border security.
Turkey has been following closely the developments in its southern neighbor Syria, where ISIS has gained significant territory. The terror group besieged for months the border town of Kobane, seen as strategically important for its proximity to Turkey.
Turkish President Recep Tayyip Erdogan also spoke out against the attack, and said that "terror doesn't have a nation, race or homeland."
"That is why we have been consistent in underlining the need for a global effort to fight terror," Erdogan added.
Peoples' Democratic Party leader Selahattin Demirtas denied accusations that he is seeking to exploit the tragedy by calling his Kurdish supporters in a "call to arms."
"No matter how much they attack, without fuelling hatred and anger against each other, we will cultivate brotherhood and live in peace in this country," Demirtas said, according to Reuters, adding that the attack was an "inhumane and barbarous massacre."