Perfection-Obsessed Society Doesn't Celebrate Pregnancy as It Once Did, Says Author
Perfection-Obsessed Society Doesn't Celebrate Pregnancy as It Once Did, Says Author
Joanne Young, a former medical photographer and author of pro-life pregnancy book Growing With Grace, believes that society does not celebrate pregnancy and motherhood like it once did because too many are consumed with living picture-perfect lives.
"I think it's pretty sad how it is being portrayed nowadays," Young said of pregnancy. The Ohio author believes that Americans are living in an age where everything and everyone – even children – are tossed if the details do not align with their lofty expectations.
"We throw away everything in society nowadays. Our phone doesn't work, we toss it. We don't want a baby, it's not covenant now, we get rid of it," she described.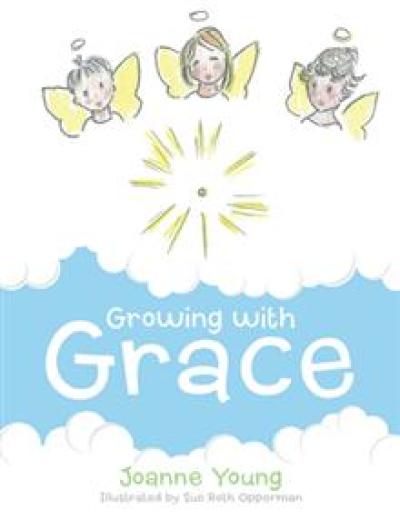 Among those who do embrace parenthood, Young said they expect perfection. "Even people who plan a pregnancy now, plan this perfect pregnancy and the baby is going to go to this perfect preschool and their going to do the perfect this and the perfect that and life's not perfect."
Young said this mentality is especially evident online.
"I read something online the other day about someone who was pregnant with a baby who had down syndrome and everybody was saying get rid of this child, get rid of this baby," she shared. "I just think it's a horrible thing that we don't rejoice in this new life. Who knows what that new life could be?"
Growing With Grace dares to give voice to a week-old embryo named Grace who is excited to "meet my mother." Though she hangs out with the cherubs in Young's book, Grace is no angel. She is shown to be impatient and full of questions. Sue Roth Opperman's illustrations reveal a happy mom and dad who are surprised by Grace's conception, yet are joyfully awaiting their daughter's birth.
By today's standard, Young's baby book is controversial.
Young embraces the controversy. "I think that's a good thing. Let them realize that this is a real living being [that] can feel," she explained.
Young, who is childless, believes pregnancy is a privilege and hopes that expectant parents reading the book would rejoice in every single moment that comes with pregnancy, good or bad, planned or not.
"You may think it's not the right time. But it's the right time," she said.
Referring to the example set by Sonya Carson, celebrated neurosurgeon Ben Carson's mom, Young encourages expectant single moms to "cherish that child. You don't know what it's going to be or what it can be."
Young also hopes children will read the book. Each page gives readers scientific insights into Grace's development in the womb such as how long the fetus is at three weeks (0.006 inches long), when its heart begins to form (five weeks), and when the brain begins to take shape (six weeks).
She said, "I also think it would be a great book for a child whose mom is expecting another sibling; just to read and let them know, oh this is what happens the baby has fingernails now. [It is] better than some medical book. They can look at the illustrations [and] they can laugh at her antics."
Growing With Grace is available through Simon & Schuster's self-publishing arm, Archway Publishing