Perry Noble No Regret Over Playing AC/DC 'Highway to Hell' for Easter Service: 'I'd Do It Again - But Better!'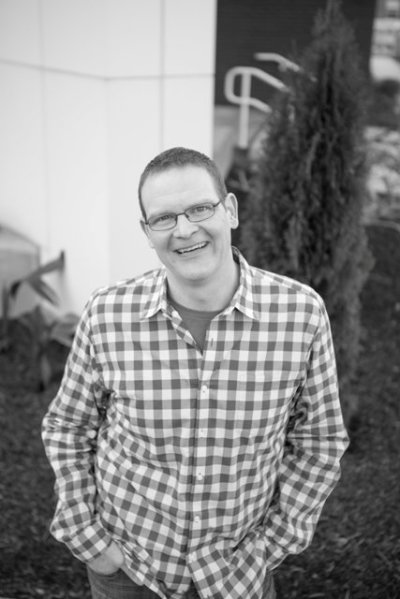 Pastor Perry Noble of NewSpring Church in South Carolina says he would choose to play AC/DC's "Highway to Hell" before his Easter service again, like he did in 2009 in a controversial move, except this time he would make it better.
Noble, who oversees a weekly attendance of 32,000, wrote on his blog this week that his decision to play the popular AC/DC song seven years ago garnered criticism from some of his congregants, but he felt that the ultimate effect of the song was positive.
If he were to do it again, Noble says he would choose to do a "mash-up" of AC/DC's "Highway to Hell" and another hit, "Hells Bells."
Noble clarifies that despite the criticism he received from some regarding his unorthodox opening to Easter services, he felt the approach ultimately turned people to Christ.
"Yes, I'm serious!" Noble says of his desire to play two hell-related songs at Easter.
"We literally had a guy tell us that he decided to give his life to Christ in the service as 'Highway to Hell' was being played – that he felt the Lord speak to him and say, 'That's the road you are on, and you need to give your life to Me!'" Noble exclaimed.
"Just think how much better it could have been!!" the megachurch pastor added, reiterating his church's goal to bring more people to Christ every Sunday.
"We are committed to doing whatever it takes to bring people far from God into a relationship with Jesus, and I believe we are going to see over 500 people pray to receive Christ this weekend!!" the megachurch pastor said.
Noble adds in his blog post that he was astounded in 2009 when his decision to play the song received criticism.
"Honestly, I did not know it was going to create the controversy that it did. Our intention in using the song was to create a moment for unchurched people to let their guard down," Noble wrote.
The pastor posted a blog entry shortly after his "Highway to Hell" service on April 12, 2009, saying his "mind [was] still spinning" from the weekend's events.
"I honestly feel that this weekends services were the most amazing services we've ever had since NewSpring Church was started in the fall of 1999," Noble wrote, saying that in one weekend, his congregation saw between 325 and 350 people give their lives to Christ.
"I am seriously tired of the church screwing around with the Gospel and pretending that hell isn't real!" the megachurch pastor continued, adding that he saw that year's Easter worship service as a "move of God."
"I've honestly never been a part of something like what happened today [...] and it's only the beginning," Noble continued. "THAT is one of the problems with church today [...] we've became [sic] 'normal' when the call of Christ on our lives is to change the world — 'normal' people can't do that!"
In the 2009 post, Noble also spoke to all of those who disapproved of his preaching style, saying "weekends like this make it all worth it. All of the criticism [...] all of the 'go to hell' looks my family and I get when we are out and about [...] all of the emails and bloggers that don't like what we do [...] it's ALL worth it!!!"
The popular pastor added that despite the criticism, he feels his "Highway to Hell" service achieved its mission.
"Hell is going to be less crowded! People crossed over from death to life. The way a community is changed is by the church preaching AND living the Gospel [...] and I believe we are going to continue to see Jesus do the unexplainable and undeniable [...] and we, His church, will continue to become unstoppable!" Noble wrote.