Persecuted Christians Tell Horrors of Starvation, Brutal Electric Shock Torture for Refusing to Deny Jesus Christ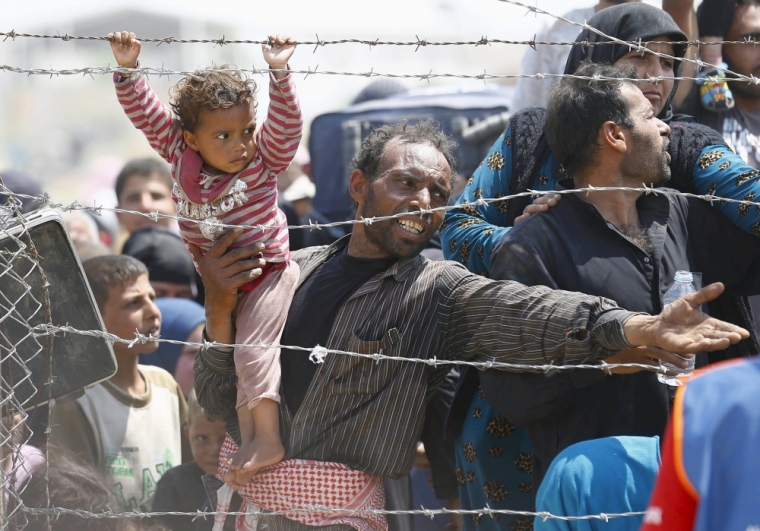 Pastor Joseph and Hannah Sleman served at a church in Damascus that served refugees from the Iraqi war and Syrian civil war victims. They, along with their children, recently moved to the United States.
The Slemans told the summit that prior to the Islamic State's arrival, they and many other Christian families and religious minorities were able to live in peace without fear of being martyred. But after the arrival of the Islamic State, it was no longer safe to be a Christian or any other religious minority.
The Slemans recalled one village after another falling under the power of Islamic State.
Joseph Sleman said he knew of one Christian village where IS burned down houses and attacked the villagers. He explained that all survivors of the attack were gathered up and killed. He also recalled another Christian village in which it took only 24 hours for it to become deserted.
"For me, this is genocide," Sleman asserted. "This is what I feel when I look at the situation, especially when priests and some people who served to minister the Lord for many, many years, and right now, they are killed from ISIS. Many priests, they are killed."
Sleman said he knows of more than 10 Christian villages where there are absolutely no Christians remaining.
"To the people who live in the midst of the situation, everyday we face death. Not everyday, every moment," Sleman asserted. "I hear that from many families, If a man left the house, he should say goodbye to his family because maybe, he will not see them again."
"One day when we put our children on the bus to go to school, as soon as they left, about one hour, more than 15 mortars fell down in that area," Sleman continued. "Many children died that day. God protected our children."
Hannah Sleman said that she knew of many friends who wanted to kill themselves in order to spare the brutality of IS.
"Many of my friends tell me they buy poison to kill themselves, and one of them said she would kill her daughters and herself because she can't see her daughters in the situation with ISIS," Sleman explained. "Another friend told me that he had a lot of bombs in his house because they wanted to kill [his] wife and [his] kids when they entered."
Also speaking at the summit was former Congressman Frank Wolf, R-Va., who explained that he was told of a Christian woman with breast cancer whom IS prevented from entering a hospital to receive her treatment unless she converted to Islam. Wolf said that the woman refused to convert and died 10 days later.