Peter Thomas Talks 'Nice Guy' Apollo Nida Amid Real Housewives of Atlanta Star's Legal Woes
Peter Thomas is opening up about his friend and fellow "The Real Housewives of Atlanta" cast member Apollo Nida's legal woes.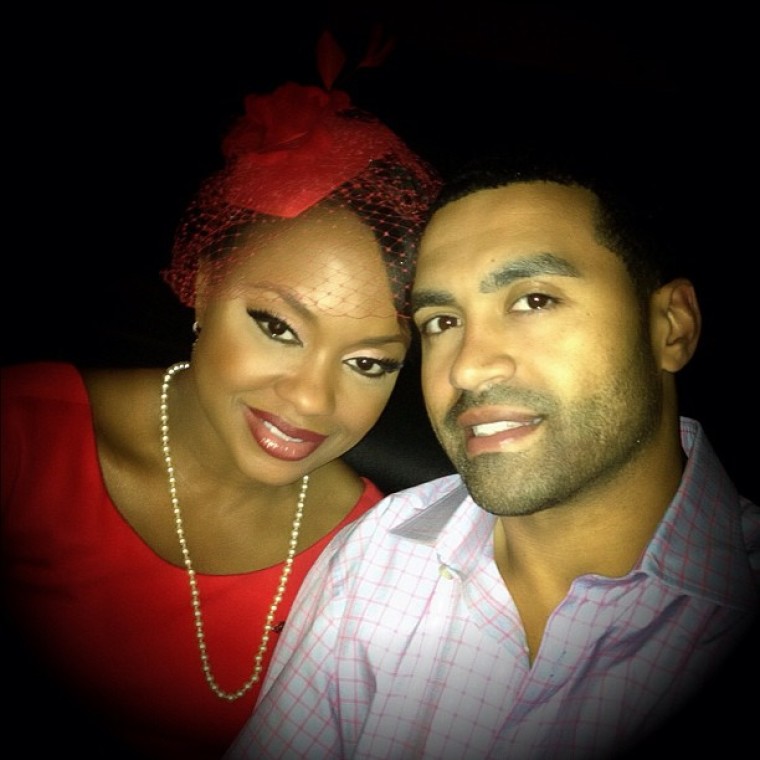 Thomas, model Cynthia Bailey's husband who is featured on the show to support his wife and her storyline on occasion, has built a friendship with Nida during his four seasons on the show. Nida, the husband of Phaedra Parks, an Atlanta attorney and cast member of "The Real Housewives of Atlanta,"is receiving support from Thomas after a recent arrest.
Last week Nida made headlines for allegedly creating fake businesses, false bank accounts and using stolen checks while defrauding automotive lenders, according to Access Atlanta reports. Now it seems Thomas is remaining tight lipped in the public about his friend's legal woes.
"I don't know nothing about it," Thomas told Sister 2 Sister magazine about Nida's legal woes. "I have absolutely no comment on his arrest."
Thomas said he believed Nida was a good person telling the publication "he's a really nice guy."
While he insisted that he had no special information about Nida's legal woes, Thomas said he hoped for the best.
"I just have to wait, like everyone else, to see how it plays out," Thomas told S2S magazine. "I hope that everything will play out in the best form."
His wife also spoke about her reaction to Nida's unfortunate news that has been making headlines.
"I mean, I read about it as well. I don't like to call people when I hear bad news," Bailey said on the Bravo late night show "Watch What Happens Live." "I like to call people when I hear good news. I think Peter did speak to Apollo earlier..and he said they were taking care of things. Hopefully everything will work out. "