Planned Parenthood accused of creating shell company to deceive residents about new clinic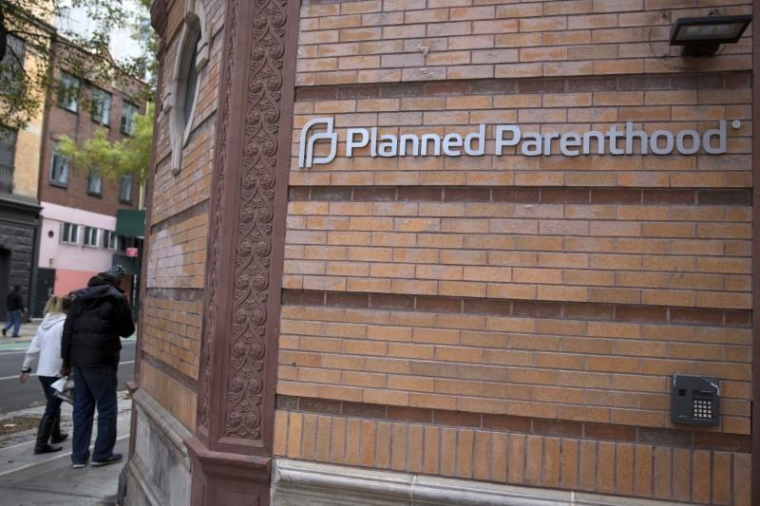 Black Christian leaders are accusing the nation's largest abortion provider of using "false pretenses" to open a full-service abortion clinic in a neighborhood of Charlotte, North Carolina under the radar of concerned community members.
In a news release shared with The Christian Post Thursday, the Douglass Leadership Institute and partners in the Charlotte Mecklenburg minority clergy community voiced concern with Planned Parenthood's plans to expand and relocate a clinic to the city's historic Cherry Hill neighborhood.
"No doubt aware that Charlotte residents would oppose Planned Parenthood targeting its communities and killing its children, the abortion behemoth inserted itself into the city quietly and deceptively," DLI Chairman Rev. Dean Nelson Nelson explained in a statement.
It was reported earlier this month that Planned Parenthood South Atlantic is moving its Charlotte Health Center from Albemarle Road to a location in the historic Cherry Hill neighborhood, about a mile east of St. Patrick Cathedral. Although Charlotte already has other Planned Parenthood affiliates, those clinics only offer abortion referrals.
According to the Charlotte Observer, the new facility in Cherry Hill will open next month and give Planned Parenthood the ability to conduct abortions in Charlotte for the first time in decades.
DLI, a D.C.-based national education and public policy nonprofit dedicated to pro-life advocacy, free market principles, and limited government, asserts that Planned Parenthood deceptively "infiltrated" the Charlotte community "under false pretenses."
Planned Parenthood's plans were discovered by residents who did some digging into a contract filed with the state government under the name Secure Source, LLC, according to DLI.
Listed as the company's CFO is Planned Parenthood executive Nancy Martin Long. The DLI release states that it wasn't until much later that Planned Parenthood confirmed plans for a new clinic to media.
"This deceptive and murky behavior is exactly what the nation has come to expect from the corrupt organization," explained Nelson, who is also the national outreach director for the Human Coalition, a pro-life nonprofit that operates women's care clinics throughout the United States.
"Charlotte deserves better. People of goodwill will not stand by and allow Planned Parenthood to brazenly normalize aborting children and exploiting women. We urge the ministerial community and community leaders that support children and families to oppose Planned Parenthood's expansion and to help inform women know that there is support available from community organizations and pregnancy support clinics like Human Coalition."  
CP reached out to Planned Parenthood South Atlantic for comment on claims that Secure Source, LLC was created to deceive community members about plans to open up the abortion clinic in Charlotte. A response is pending.
Leslie Monet, who oversees the Family Life Campaign for the Church of God in Christ, one of the largest African-American-majority denominations in the United States, called upon the black community to oppose what she called an "assault on our children and families."
"The expansion of the center is a part of a devastating strategy that Planned Parenthood is deploying, placing mega abortion facilities in urban communities that are within walking distance of minority neighborhoods throughout the country," she said in a statement. "It is part of their operational strategy to place these abortion mills in our communities, and we will not tacitly accept being targeted in this manner."
Nelson and other conservative African-American leaders have long been critical about the abortion industry as the number of abortions in the African-American community is disproportionately high. Although African-Americans make up about 13 percent of the U.S. population, black women comprise over 30 percent of the 1 million abortions conducted in the U.S. every year.
In Mecklenburg County, that number is even higher, about 53.7 percent of the 3,890 abortions are for black women, according to DLI.
Conservative black Christian leaders have often spoken out about the "eugenic" roots of Planned Parenthood, arguing that the organization's founder advocated for "black eugenics" and sought to "eliminate black births."
In January, DLI called on the Department of Health and Human Services to abolish its Office of Population Affairs, claiming that the office is funding contraceptive programs responsible for a "genocide" in their communities.
DLI in conjunction with the Georgia-based Restoration Project and the National Black Pro-Life Coalition released a report arguing that programs funded by the OPA are more concerned about population control than the side effects and diseases associated with forms of birth control given to them at women's clinics.