Planned Parenthood Hacked by Shadowy Pro-Life Group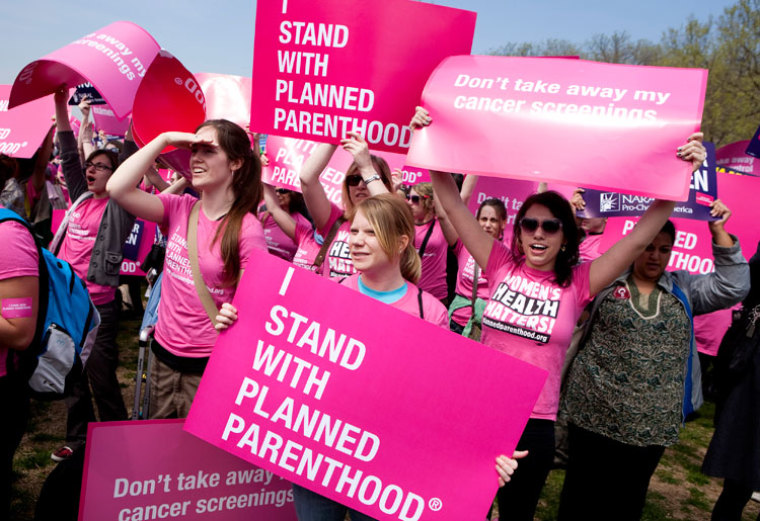 A pro-life hacktivist group has stolen confidential data from the Planned Parenthood Federation of America, claiming that they will release the information soon.
Known as "3301", the group reportedly hacked the controversial pro-choice organization Sunday evening, stealing among other things names and email addresses for employees.
"It does not appear that the breach exposed the personal data of patients or employees of Planned Parenthood's affiliate organizations," according to the Daily Dot.
In an interview with the Daily Dot, a member of the hacking group 3301 going by the name "E" explained that the stealing of the data was ideologically motivated.
"Trying to mold an atrocious monstrosity into socially acceptable behaviors is repulsive," said "E" to the Daily Dot.
"Obviously what [Planned Parenthood] does is a very ominous practice. It'll be interesting to see what surfaces when [Planned Parenthood] is stripped naked and exposed to the public."
In a statement released Monday, Planned Parenthood Executive Vice President Dawn Laguens said the Federal Bureau of Investigation and the Department of Justice have been contacted about the matter.
"Today Planned Parenthood has notified the Department of Justice and separately the FBI that extremists who oppose Planned Parenthood's mission and services have launched an attack on our information systems, and have called on the world's most sophisticated hackers to assist them in breaching our systems and threatening the privacy and safety of our staff members," stated Laguens.
"We are working with top leaders in this field to manage these attacks. We treat matters of safety and security with the utmost importance, and are taking every measure possible to mitigate these criminal efforts to undermine our mission and services."
The hacking comes as Planned Parenthood is experiencing much controversy over undercover videos showing employees talking about the sale of the body parts of aborted babies.
In response to the undercover videos, pro-life activists have renewed calls for the federal government to defund Planned Parenthood.
For its part, the abortion provider and its supporters have argued that the remarks on the videos were taken out of context and distorted.
Republican Senator Rand Paul has introduced a bill in the U.S. Senate that if passed would bar federal funding of Planned Parenthood with a vote expected soon.