Planned Parenthood Harvested Intact Brain From Baby Whose Heart Was Still Beating, Former Abortion Clinic Worker Claims in New Video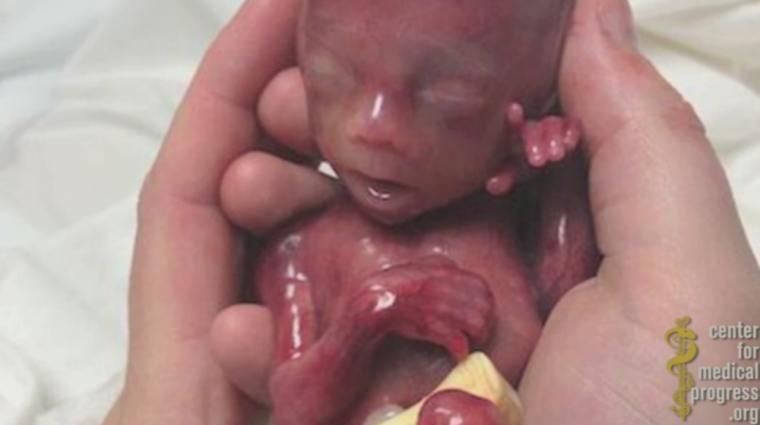 The Center for Medical Progress' seventh video highlighting the aborted baby parts compensation practices of Planned Parenthood alleges that the abortion giant and its former partnering company StemExpress have harvested an intact brain from a gestated fetus whose heart was still beating.
The new video, which was released Wednesday morning, shows an interview with Holly O'Donnell, a former StemExpress fetal tissue procurement technician, who recounted the time she was asked to harvest the brain from an almost fully gestated aborted baby at a Planned Parenthood clinic in California.
O'Donnell recalled that she was in a Planned Parenthood clinic one day when a doctor had just finished with an abortion and took the aborted baby into a pathology lab. Moments later, a senior StemExpress technician named Jessica called Holly to come into the room so that she could show her how to procure an intact brain.
"The moment I see it, I am just flabbergasted. This is the most gestated fetus, the closest thing to a baby I have ever seen," O'Donnell said. "She is like, 'OK, I want to show you something.' She has one of her instruments and she just taps the heart and it starts beating. I am sitting here just looking at this fetus and its heart is beating and I don't know what to think."
"I don't know if that constitutes if it is technically dead or it's alive. It had a face. It wasn't completely torn up, and its nose was very pronounced, and it had eyelids, and its mouth was pronounced," O'Donnell continued. "Since the fetus was still intact, she said, 'OK, this is a really good fetus and it looks like we can procure a lot from it. We are going to procure a brain.' So, the moment I hear that, it means we are going to have to cut the head open."
O'Donnell explains that Jessica started cutting the head of the baby, starting at the bottom of the chin making her way up through the middle of the mouth. Then, Jessica hands the scissors to O'Donnell and tells her to finish cutting through the rest of the baby's head so that they can secure the intact brain.
"She goes 'OK, you go the rest of the way.' And, I am like 'Yes.' But I didn't want to do this," O'Donnell said. "She gave me the scissors and told me that I have to cut down the middle of the face and I can't even, like, describe what that feels like."
After O'Donnell had secured the intact brain, Jessica put the brain in a container and wrapped it up in parafilm and told O'Donnell to clean up the rest of the mess.
"I was sitting there and was like, 'OK, what did I just do?' That was the moment I knew I couldn't work for the company anymore," O'Donnell said. "Even if it was going to be good and be the cure for some kind of disease, then I wish I still wouldn't have done it. I don't want to be that person."
As O'Donnell and other former and current StemExpress employees have appeared in previous CMP films and highlighted various tactics used by the company when procuring aborted baby tissue from Planned Parenthood clinics, StemExpress recently announced that it is cutting its ties with Planned Parenthood.
The seventh CMP video also alleges that Planned Parenthood doctors used feticides like digoxin to help bring about the demise of fetuses before they have the opportunity to be aborted in order prevent doctors from being accused of performing a partial-birth abortions.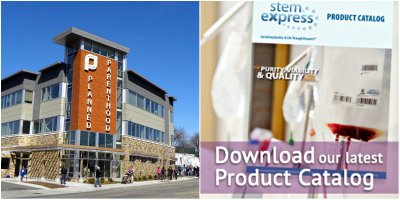 "Providers who used digoxin use it for two reasons," Dr. Deborah Nucatola, senior director of medical services for Planned Parenthood, was shown as telling a CMP undercover videographer. "There is a group of people who just use it so that they have no risk of violating the Federal Abortion Act, which is if you induce the demise before you do the procedure, no one is going to say you did a live, whatever the federal government calls it, partial-birth abortion."
Lila Rose, president of the pro-life organization Live Action, said Wednesday's video provides even more reason for the federal government to stop funding Planned Parenthood.
"Today we learned of another life cut short by Planned Parenthood, a fully formed baby still intact with a heart still beating as technicians carve his little face in order to harvest a brain. It is difficult to even speak of such horror, and yet our nation allows and even funds these atrocities against our weakest children," Rose said in a statement. "This little one is among the hundreds of thousands of lives extinguished every year by Planned Parenthood, a corporation that taxpayers are forced to fund with over a half billion dollars a year while the abortion giant harvests, traffics and profits from the illegal sale of baby organs."
"It is time for people of decency to fully embrace the humanity and dignity of these innocents and demand an end to these barbaric acts of violence and cruelty," Rose continued. "It is time to protect women and children by defunding and shutting down the abusive and criminal enterprise that is Planned Parenthood."