Planned Parenthood Lawyer Admits DA Turned Over Confidential Docs to Thwart Baby Body Parts Investigation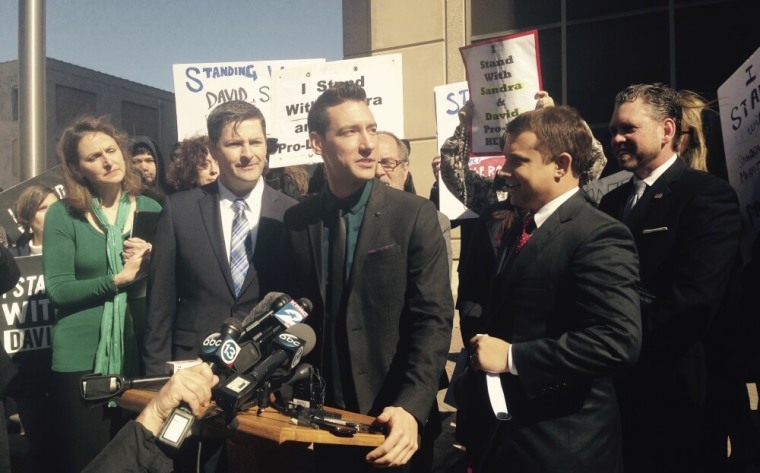 A lawyer representing indicted pro-life activist David Daleiden says a Planned Parenthood lawyer accused of colluding with prosecutors to secure the indictment has admitted that a Houston-area district attorney's office shared "confidential" documents with him about the case.
As previously reported, a Harris County grand jury was responsible for investigating the illegal aborted baby compensation practices of Planned Parenthood after a Center for Medical Progress undercover video last year purported to show officials from a Houston Planned Parenthood clinic violating state and federal laws regulating the procurement and sale of aborted fetal tissue.
Without voting to indict Planned Parenthood officials with criminal charges, the grand jury instead issued felony indictments for Center for Medical Progress co-founder David Daleiden and his associate Sandra Merritt on the grounds that they used counterfeit drivers licenses to access the Planned Parenthood clinic and its employees.
On Tuesday, Daleiden's legal team at The Thomas More Society announced that Planned Parenthood of the Gulf Coast's lawyer Josh Schaffer admitted in a recent affidavit that the Harris County District Attorney's Office shared materials and information with him that the Texas Attorney General's office had previously forbidden the prosecutors from sharing.
In a public statement, Schaffer admitted under oath that he and Assistant District Attorney Sunni Mitchell attempted to do an "end-run" bypassing the attorney general's directive against sharing the CMP video's raw footage with the abortion giant.
"I was told that the Attorney General's Office agreed to give it to the HCDAO [Harris County District Attorney's Office] on the condition that the HCDAO not give it to PPGC [Planned Parenthood of the Gulf Coast]," Schaffer was quoted as writing. "Mitchell told me that she would try to obtain the footage by other means."
Schaffer's affidavit was included as part of the prosecution's response to Daleiden's motion to quash the indictments against him on the grounds that the district attorney's office "colluded" with Planned Parenthood.
"The recent filings by the Harris County District Attorney confirm that the DA shared confidential documents and information with abortion provider Planned Parenthood, colluding with it in the prosecution of David Daleiden," Thomas More Society Special Counsel Peter Breen said in a statement shared with The Christian Post.
"These filings also include evidence that appears to show that the DA's office worked with Planned Parenthood Gulf Coast to undermine the Texas Attorney General's independent investigation of that abortion provider. The conduct of Harris County prosecutors in this case is outrageous and illegal. We look forward to pressing our motion to quash this indictment in court."
Although the law group claims that Schaffer admits to having been given access to confidential information, Schaffer also reportedly denied accusations that he has colluded with the prosecution in the affidavit.
The news of Schaffer's admittance comes after he told Reuters in January that he had worked with the district attorney's office all throughout its investigation into Planned Parenthood's practices and even "explicitly pushed prosecutors" to charge Daleiden and Merritt after being told that the grand jury never even voted to criminally indict Planned Parenthood.
"I made the argument regarding the charges that the grand jury returned," Schaffer said. "But, I did not have to make them very forcefully because it was self-evident to the prosecutors that they engaged in this conduct."