Planned Parenthood Loses Legal Battle Over Trump's Title X Family Planning Rules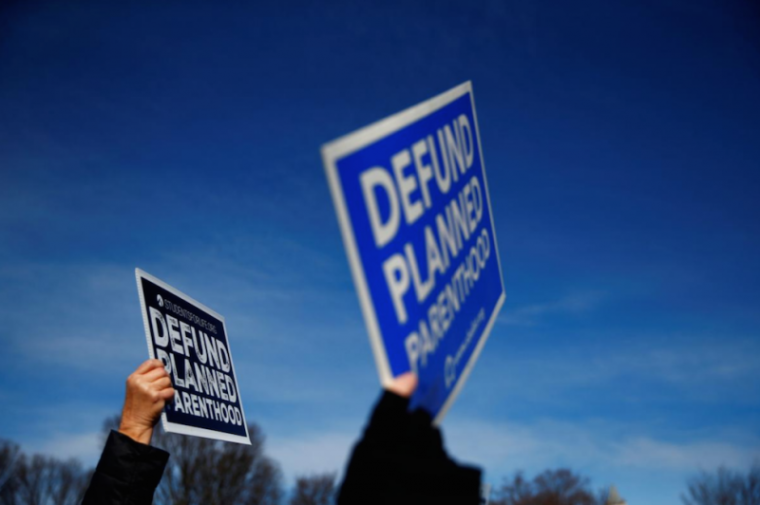 A federal judge has thrown out a legal challenge filed against the Trump administration by Planned Parenthood and other pro-abortion groups challenging proposed changes to Title X grant funding for low-income family planning programs that critics say prioritize faith-based groups and organizations that promote sexual abstinence.
On Monday, United States District Court Judge Trevor McFadden in Washington, D.C. ruled against three Planned Parenthood groups and the National Family Planning & Reproductive Health Association by deciding that the courts have no place in reviewing "substantive objections to a non-final agency action" and can't "require formal rulemaking for a change in agency procedure."
The ruling comes as the organizations filed separate lawsuits earlier this year after the administration proposed changes to the federal Title X family planning grant program that establishes new guidelines for how the Department of Health and Human Services reviews applications for grant funding under Title X. At least $260 million is available to fund Title X grant projects.
Although the next funding cycle for Title X programs begins in September, left-leaning activists fear that the administration's focus on sexual risk avoidance initiatives over teen pregnancy prevention initiatives supported by the Obama administration will open the door for more Title X funding to go to crisis pregnancy centers and abstinence-only providers while groups like Planned Parenthood will lose funding.
The organizations claim that the changes made in the Title X Federal Opportunity Announcement are too substantive and needed to go through the formal rulemaking process or a public comment period.
McFadden, who was appointed to the court by President Donald Trump in 2017, explained that his ruling was not based on the merits of the case. However, the judge did state that the administration's priorities in the Title X program were consistent with the program's mission of aiding "voluntary family projects ... offering a broad range of acceptable and effective family planning methods and services."
While the organizations have yet to be denied funding under the grant announcement, critics claim that the administration has changed the program so that it no longer focuses on birth control or other forms of "reproductive health care." The plaintiffs argued that the changes only push patients toward abstinence and try to prevent patients from going to Planned Parenthood clinics.
"This program is meant to ensure that every person — regardless of where they live, how much money they make, their background, or whether or not they have health insurance — has access to basic, preventive reproductive health care, such as birth control, cancer screenings, STI testing and treatment, and regular check-ups," Dawn Laguens, executive vice president of Planned Parenthood Federation of America, said in a statement. "The Trump-Pence administration is trying to impose its ideology on people — no matter how many it hurts."
Over four million people rely on Title X for family planning services.
"They are trying to tell women what kind of birth control to use, they are trying to keep people from getting comprehensive reproductive health care and from going to Planned Parenthood health centers," Laguens asserted.
Planned Parenthood, which is the nation's largest abortion provider, currently receives over 40 percent of patients that receive Title X-subsidized care. According to the pro-abortion Guttmacher Institute, Title X dollars pay for 1.6 million of Planned Parenthood's 3.8 million clients.
According to the proposed changes, family planning grants would still provide a broad range of "acceptable and effective family planning methods and related preventive health services." Those services include natural family planning methods, infertility services, services for adolescents, highly effective contraceptive methods, breast and cervical cancer screening and prevention services, STD and HIV prevention education, counseling, testing, and referral. It will also provide adolescent abstinence counseling.
However, the grant opportunity announcement specifically states that the "range of services does not include abortion as a method of family planning."
"None of the funds appropriated under this title shall be used in programs where abortion is a method of family planning," the opportunity announcement states.
Planned Parenthood receives over $500 million in tax dollars each year through Medicaid funding and Title X grants. Conservatives have long called for Planned Parenthood to be stripped of its federal funding, as the Hyde Amendment prevents tax dollars from being used to fund abortions.
According to ASCEND, a group that promotes sexual risk avoidance education, the proposed grant opportunity would require grantees to have "clear financial and physical separation between" Title X funded programs and facilities where abortion is a method of family planning.
"This separation will ensure adherence to statutory restrictions and provide clarity about permissible and impermissible activities for Title X projects," an ASCEND press release explains, adding that it will improve transparency "by requiring more complete reporting by grantees about subrecipients and other program partners and their Title X funded activities."
ASCEND also notes that the proposed rules would protect health care providers so that they are not required to violate their own consciences "by eliminating the current requirement that they provide abortion counseling and referral."
"The proposal would not bar non-directive counseling on abortion, but would prohibit referral for abortion as a method of family planning," the ASCEND press release states.
Leaders of pro-life organizations have spoken out against the abortion provider's lawsuits against the administration.
"Planned Parenthood and abortion vendors seem terrified that people will discover just how easy it will be to live a healthy life without them," Students for Life of America President Kristan Hawkins said, according to LifeNews.com. "People make many medical choices that don't include Planned Parenthood, and the Trump Administration is to be commended for attempting to redirect Title X dollars away from abortion vendors. ... The greed of the abortion lobby is on display as once again they go to court to force taxpayers to fund their enterprise."
Mallory Quigley, vice president of communications at Susan B. Anthony List, argued that Planned Parenthood's opposition to the proposed changes shows that "they view the Title X Family Planning Program as their personal slush fund to which only they are entitled for propping up their massive abortion enterprise."