Police Kill 5 Suspects Following Second Terror Attack in Spain; 'Evil of Radical Islam' Blamed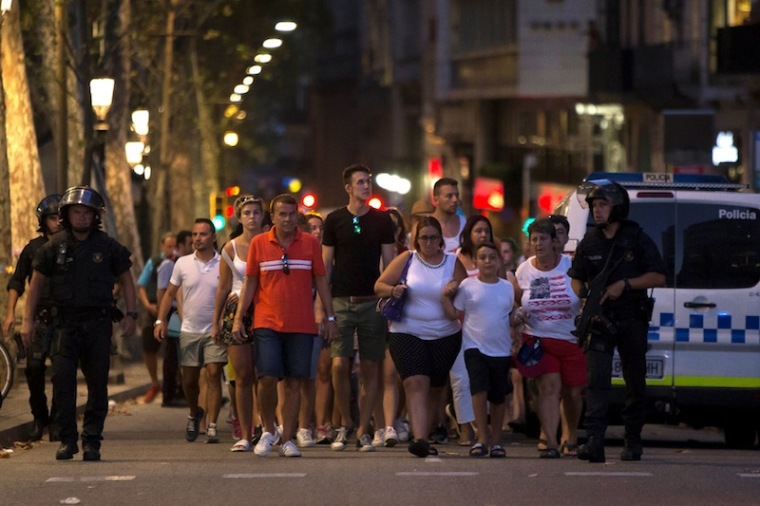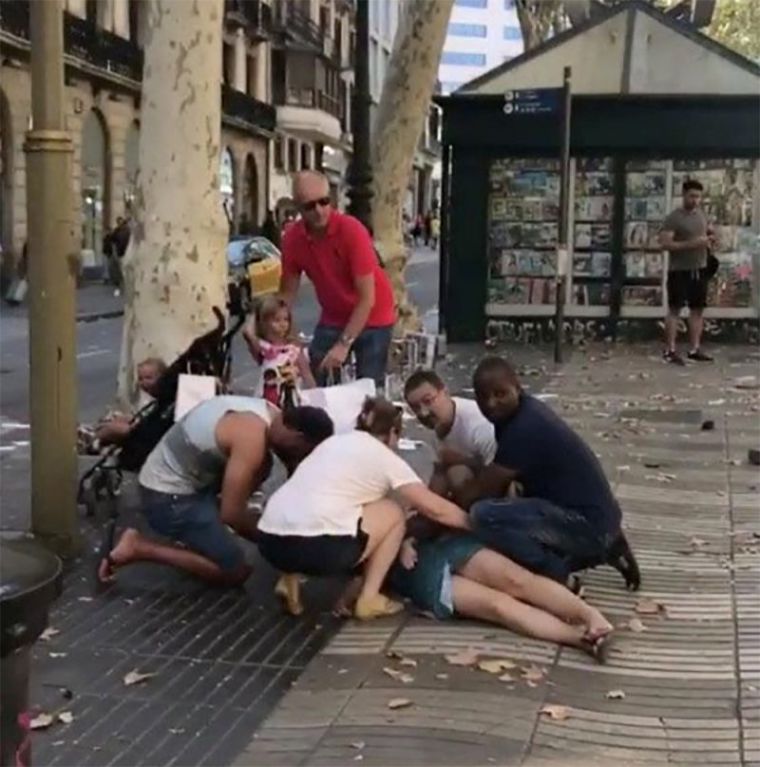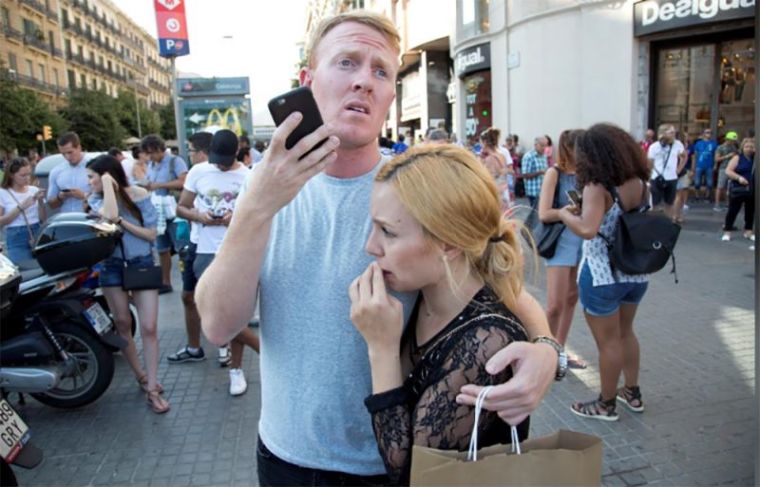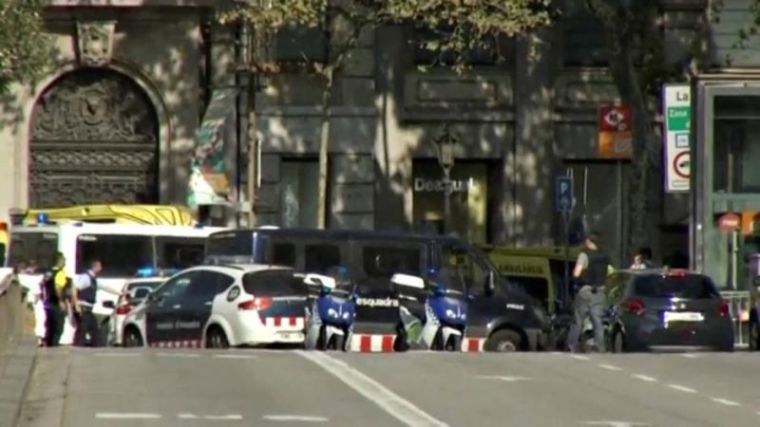 View Photos
Five terror suspects were killed in Cambrils, Spain, following a second attack of a car being driven into pedestrians, just hours after an earlier incident in Barcelona, which killed 13 people and injured 100 others.
As Sky News reported on Friday, the terror suspects in Cambrils were wearing fake bomb vests when they injured six people, including a police officer, with their car. All five were later killed by police, with officials indicating that a cell of at least eight individuals might have been involved.
Three people have been arrested in connection with the van attack in Barcelona, which struck people walking along the popular Las Ramblas boulevard, through authorities warned that at least one more suspect is at large.
Spanish news agency EFE have identified the driver of the van that police are looking for as Moussa Oukabir, the younger brother of Moroccan national Driss Oukabir, whose ID was used to rent the van.
Officials said that citizens of 24 countries were among those killed or injured in the Barcelona attack, with one Belgian national confirmed dead.
CNN reported that police believe another incident on Wednesday night, involving a house explosion that killed one person in Alcanar, might also have been connected to the attacks.
The Islamic State terror group has taken responsibility for the deaths, which mimic previous terror attacks in other European nations, such as in France, England, Germany, and Sweden.
Spanish Prime Minister Mariano Rajoy offered condolences to the families of the victims.
"I want to also express my solidarity with all of Spain to the city of Barcelona, today hit by jihadi terrorism, like other cities have been in the world," Rajoy said.
"Today the fight against terrorism is the principal priority for free and open societies like ours. It is a global threat and the response has to be global," he added.
The Spanish PM announced three days of national mourning, alongside a minute's silence on Friday for the victims.
World leaders sent their support for Spain, with U.S. President Donald Trump tweeting:
"The United States condemns the terror attack in Barcelona, Spain, and will do whatever is necessary to help. Be tough and strong, we love you!"
Vice President Mike Pence further said that images of the aftermath of the attack in Barcelona "sicken us all."
"Whoever is responsible should know the United States of America, along with our allies, will find and punish those responsible and drive the evil of radical Islamic terror from the face of the Earth," Pence said from Panama City.
British Prime Minister Theresa May said she was "sickened by the senseless loss of life in Barcelona."
"My thoughts are with the victims of today's terrible attack in Barcelona and the emergency services responding to this ongoing incident," May added.
"The U.K. stands with Spain against terror."
Paris Mayor Anne Hidalgo declared: "Parisians are at your side. Barcelona and Paris are cities that share love and tolerance. Our values are much stronger than this heinous and cowardly act of terrorism."
Russian President Vladimir Putin meanwhile called for the world to unite in an "uncompromising battle against the forces of terror."
"We decisively condemn this cruel and cynical crime against civilians," Putin stated.