Police lock Ontario church for violating COVID-19 restrictions after court injunction
Pastor says church faces over $40M in fines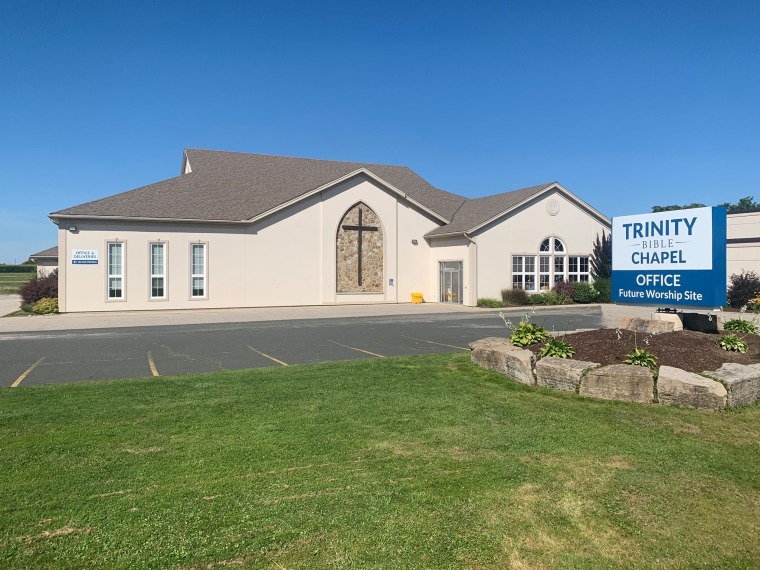 A judge in Ontario, Canada, has allowed authorities to temporarily lock the doors of a church that has refused to follow provincial restrictions on gatherings aimed at curbing the spread of COVID-19. 
The attorney general's office for Ontario had police lock the doors of Trinity Bible Chapel of Waterloo through next Saturday to prevent in-person worship services. 
The move came as part of a temporary injunction against the chapel in which Justice John Krawchenko concluded that closing the church was a matter of public safety.
"The risk of irreparable harm would be too great to ignore," said Krawchenko, as reported by the CTV News. "The only way to ensure compliance is to lock the doors to the building, but not to their ministry."
Pastor Jacob Reaumepublished a blog entry to the church's website last Friday in response to the decision. 
"Today, a court granted the Province of Ontario the authority to take our facility, at least until next Saturday, with the option of trying to get it for longer by going to court once again this coming week," he wrote. "For some of those eleven months in our facility, we have met in contravention of provincial dictates.  We have participated in what the public health people consider high risk behaviour, namely the millennia old tradition of gathering weekly to worship our Creator."
The pastor noted that his congregation had only been in the building for less than a year.
"They took our building because they think that will stop us from worshipping," Reaume stated. "For twenty years our church has worshipped together each Lord's Day, and we've only met in our own building for eleven months."
"So the best part of our history we have not owned a building," he continued. "We managed just fine to gather together without our own building, and now we don't have our own building again."
Reaume claimed that while COVID-19 can be dangerous, "our experience doesn't line up with the hysteria whipped up by government and media" about the dangers of gathering in person.
"Not one of our pastors has ever buried someone who has died of COVID.  We have around 600,000 people who live in this region.  There are 588 active cases of COVID in the region, with 32 people in the ICU with COVID," he wrote.
"That's enough to deem the public worship of Jesus Christ dangerous and enough for the Province of Ontario to kick us off our land and bar our doors shut."
Kitchener Today reports that Trinity Bible held services online last Sunday. 
Last year, all six elders of Trinity Bible were charged with violating local restrictions on in-person worship stemming from a service held at the church on Dec. 27.
The church elders were accused of violating Section 10.1 of the Reopening Ontario Act, which limited the number of people allowed to attend in-person worship to 10.
Earlier this year, Trinity Bible was reportedly fined $83,000 for continuing to hold in-person services that defied the provincial restrictions on worship gatherings.
In his blog post Friday, Reaume stated that he has lost track of how many charges the church has been hit with for continually violating COVID-19 gathering restrictions.  
"Combined we are facing over $40 million in fines with jail time," he wrote. "That's not enough, so they've taken our building."
According to Ontario's website on public health measures, accessed Monday, religious gatherings indoors or outdoors cannot have more than 10 people. Attendees are required to wear face coverings and maintain six feet of social distancing.
Failure to adhere to gathering restrictions can result in organizers being fined $10,000, each attendee getting a $750 ticket, and possible temporary closure of the premises.
"If a police officer or other provincial offences officer has reason to suspect that you are participating in an organized public event or social gathering, they may require you to provide information to ensure you are complying with restrictions," the website explained.
"This additional enforcement tool will only be in effect during the Stay-at-Home order."
Trinity Bible is one of many churches in Ontario legally challenging the provincial restrictions, arguing that the measures violate their freedom to worship.
Represented by the Calgary, Alberta-based Justice Centre for Constitutional Freedoms, an earlier attempt by authorities to lock the church's doors was denied by a judge.