Police Officers Disrupt Indian House Church Service, Attack and Injure Worshipers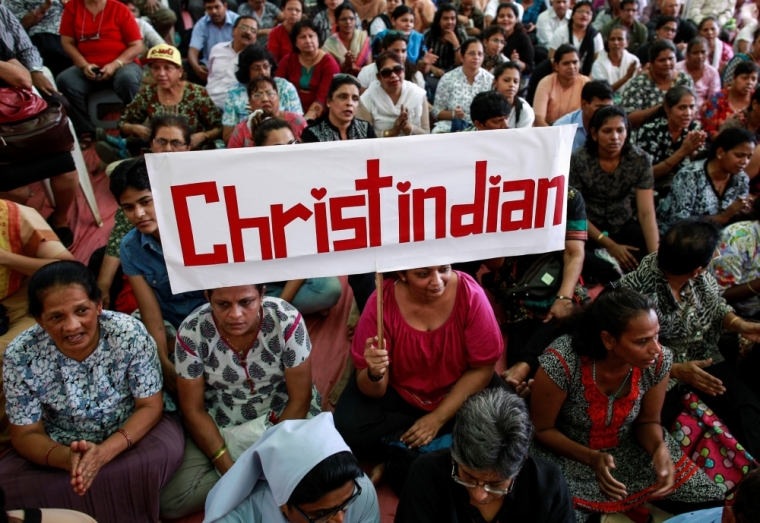 Police officers in India's Tamil Nadu state reportedly attacked and injured worshipers during a house church service earlier this month as hostility against Christianity in India continues.
Five police officers and a female police inspector named Jeyalakshmi interrupted a praise and worship service happening in an underground house church on the night of Oct. 6 in the Kanyakumari District town of Aralvaimozhi, Morning Star News reports.
Pastor Yesudas told the persecution news website that the police officers disrupted the service and abused him with "filthy language." When the congregants asked what they did wrong, Yesudas explained that the police officers started physically attacking the worshippers.
Yesudas claims that the police inspector held him by the neck and beat him in the stomach and back.
"My wife and the believers tried to protect me, but they were also injured," Yesudas explained. "We did not know what to do and tried to phone call pastors from neighboring areas."
Pastor Yesudas called on his friend Pastor Satyaseelan to come to the church and help after the attack.
"Pastor and his wife were injured and howling in pain," Satyaseelan was quoted as saying. "Chairs and Bibles could be seen thrown aside. One of the constables was manhandling the believers while Jeyalakshmi continued abusing in foul language. I can't repeat those words. She was raging in anger."
Although the Christian community has since called on the the superintendent of police in the Kanyakumari District to hold Jeyalakshmi and the five officers accountable for their attack on the worship service, Sathyaseelan said that no action has been taken.
Citing a local anonymous source, Morning Star News notes the police in the district are under control of a leader from the Bharatiya Janata Party, a political party founded in collaboration with the Hindu nationalist group Rashtriya Swayamsevak Sangh (RSS).
"Inspector Jeyalakshmi is close associate to local RSS leaders," the source explained.
India ranks as the 11th worst country in the world when it comes to Christian persecution, according to Open Doors USA's 2018 World Watch List. Over the last several years, India has consistently ranked higher each year on the World Watch List.
Since the Prime Minister Narendra Modi and the BJP took power in 2014, some experts say that it has emboldened Hindu violence against religious minorities in an attempt to create a "hindu nation."
According to Open Doors, Christianity in India is in "more danger" than ever before because "Hindu radicals view Christians as outsiders." Although Christians are regularly being attacked by Hindu extremists, many perpetrators are given impunity because of the corruption in local policing units.
"The government continues to look away when religious minorities are attacked, indicating that violence may continue to increase in the coming years," an Open Doors fact sheet on India states.
This is far from the first time a pastor in Kanyakumari District has been persecuted. 
Pastor C.J. Zeba told Morning Star News that police tried to arrest him on the third week of October for what he says are baseless charges. Zeba said he knows of another pastor who was told by authorities on Oct. 21 to stop holding worship services and all Christian activities or else he would be arrested. 
In some Indian states, forcible conversion is a crime and the law is often abused by Hindu extremists to get Christian pastors, missionaries and camp chaperones arrested.
Last month in the state of Uttar Pradesh, police arrested 10 pastors and their families. One pastor, Pastor Bahavan Ram, told Christian Solidarity Worldwide that his church in Kariyabar was disrupted by police after Hindu nationalist groups claimed that the pastor was converting people to Christianity.
Last year, authorities in the Tamil Nadu state banned 10 churches from holding worship services after being pressured by local Hindu extremists groups.