Pop Star's Soulful Performance of 'In Christ Alone' Will Have You Praising God (VIDEO)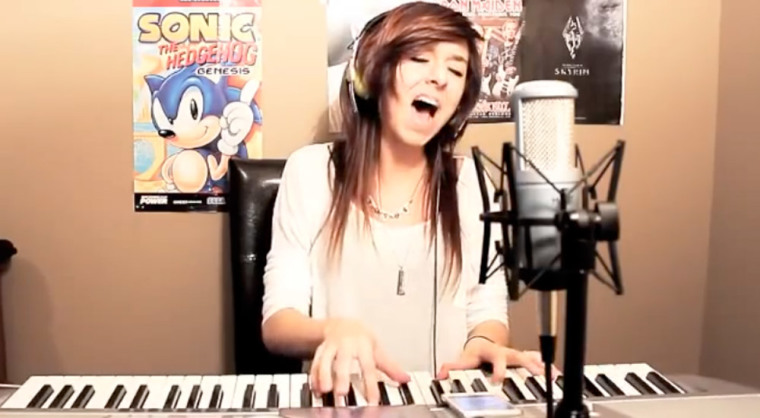 With impressive performances of mainstream hits, Christina Grimmie has reached bonafide YouTube sensation status. Her 147 videos have been viewed over 244 million times, and 2.4 million YouTubers have subscribed to her channel. The Marlton, N.J. native is a fan of "The Legend of Zelda" video game franchise – her YouTube username is zeldaxlove64 – though her eternal affection looks to be reserved for not Link, but the Lamb of God.
"Im a full on Christian, by the way. Jesus is my Savior and i looove Him and sing for Him," Grimmie says on her YouTube channel.
Her online stardom soon spread offline. Since 2011, she has toured with pop star Selena Gomez, signed with powerhouse Creative Artists Agency and starred in a Disney web series.
For Easter 2012, she recorded this soulful, soaring rendition of Keith Getty and Stuart Townend's beloved hymn, "In Christ Alone." She says in the description, "JESUS CHRIST IS MY LORD AND SAVIOR and i'm not at all ashamed of it."