Pope Francis Allows Married Man to Join Priesthood for First Time in Nearly 100 Years
Pope Francis has signed off on a married man's decision to join the priesthood in the Maronite Catholic Church.
Deacon Wissam Akiki, of St. Louis, Mo., who is married and has a daughter, was expected to be ordained on Thursday night, in a the Maronite church. The sect of the Eastern Catholic Christianity originated in the fifth century in what is now modern-day Lebanon.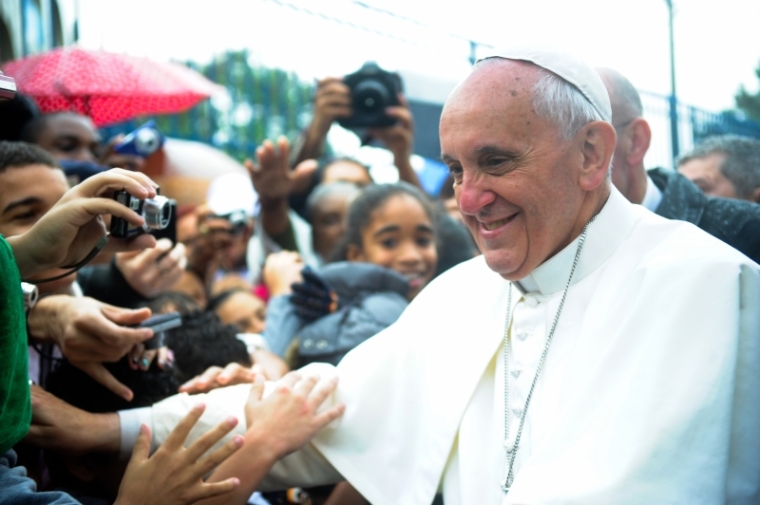 While married priests are common within in the Maronite Catholic Church overseas, says St. Raymond's Chancellor Louis Peters, marriage for religious leaders was banned in the U.S. in the 1920s.
According to the church's American spokesperson, the Pope did not reverse the ban but merely made an exception for Akiki.
The church's namesake, St. Maron, was a hermit, who "by his holiness and the miracles he worked, attracted many followers." After his death, Maron's "monastic disciples built a large monastery in his honor." Other monasteries were subsequently founded.
The Maronite church is unique in its identity because it never severed its bond with the Vatican, even as other Eastern churches splintered or broke off at various times from Rome.
While the church first arose in the Middle East, many Maronites now live in the United States. Many of those once-affiliated with the church have adopted Western Catholicism, as priests and churches practicing their strain of Christianity have not always been available.
The Catholic Church did not mandate priesthood celibacy until the Middle Ages, a practice that was initially instituted to fight nepotism, as many church leaders gave "preference to their sons for plum positions and [tried] to edge out the competition to protect their legacy."
A church council affirmed the ban on marriage in 1139 A.D. and reaffirmed its tradition in 1563 at the Council of Trent.
Today, the only Catholic priests that are married are those in Eastern rite churches and Episcopalian and Lutheran priests who were married before converting to Catholicism.
There are about 3.29 million Maronite Catholic Church members globally.