Pope Francis Condemns World's Indifference to 4 Nuns Brutally Murdered in Yemen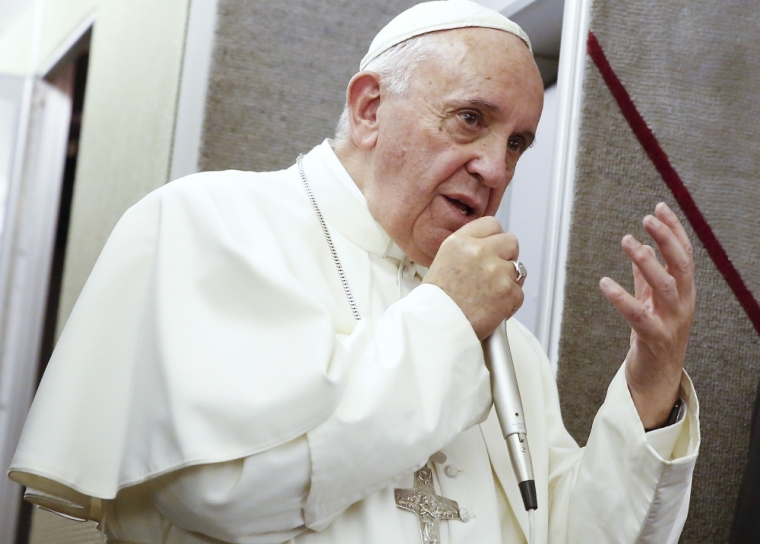 Pope Francis has condemned the world's seeming indifference at the violent murder of four nuns, along with 12 other people, at a home for the elderly in Aden, Yemen.
Gunmen reportedly entered the building on Friday, going room-to-room and handcuffing victims before shooting them in the head.
The four nuns killed in the incident had been Missionaries of Charity, prompting Francis to send "the assurance of his prayers for the dead and his spiritual closeness to their families and to all affected from this act of senseless and diabolical violence."
Reuters reported that no one has yet claimed responsibility for the attack that left 15 people dead in total, though officials say the attackers also kidnapped an Indian priest, identified as Father Tom Uzhunnalil.
Indian Foreign Minister Sushma Swaraj confirmed the news on Twitter, sharing that the priest has been "abducted by terrorists in Yemen."
The Vatican leader has called the four murdered nuns "today's martyrs," condemning both the killers, and the global indifference toward the story.
"They do not make the front pages of the newspapers, they do not make the news. They have given their blood for the Church," Francis told thousands on Sunday at St. Peter's Square at the Vatican.
"They are victims of the attack by those who killed them but also victims of indifference, of this globalization of indifference. They don't matter," he added.
Yemen has been plagued with unrest ever since the Houthi takeover that forced the government out of power in September 2014, leading to the resignation of President Abd Rabbuh Mansur Hadi in January 2015.
Several cities, including Arden, have found themselves in a state of lawlessness, with efforts to restore security achieving little success.
Back in April 2015 the conflict allowed the al-Qaeda terror group to free close to 300 prisoners from Yemen.
Reuters noted that the unrest has forced many aid groups to pull their foreign staff from the country as tensions continue to escalate.
Francis said that prayers are needed to end the violence, calling upon "all parties in the present conflict to renounce violence, and to renew their commitment to the people of Yemen, particularly those most in need, whom the Sisters and their helpers sought to serve."
The Vatican Secretary of State, Cardinal Pietro Parolin added that "upon everyone suffering from this violence, the Holy Father invokes God's blessing, and in a special ways he extends to the Missionaries of Charity his prayerful sympathy and solidarity."