Pope Francis Lists 12 Virtues Every Church Leader Needs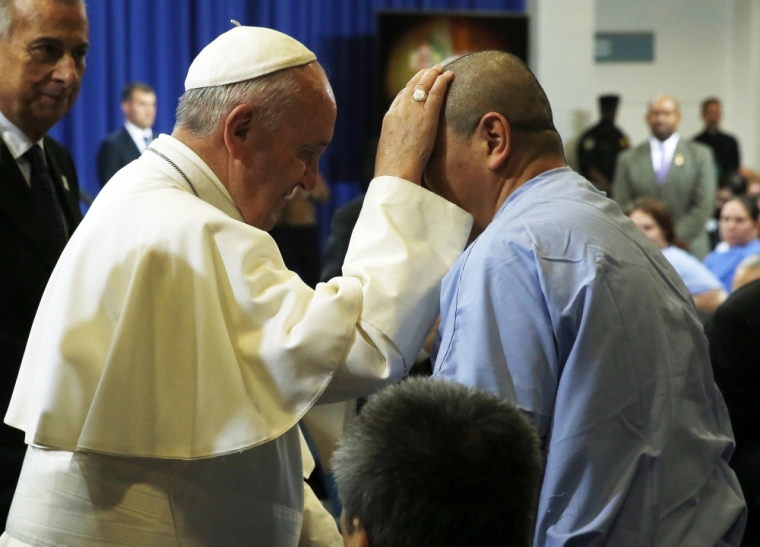 Pope Francis has listed in an end of the year Christmas message the 12 virtues that he says Catholic leaders need in order to guide the Church.
Speaking before the Roman Curia, the administrative unit of the Vatican, the pontiff called on leaders to "return to the essentials" of the faith, Vatican Radio reported on Monday.
Francis noted in his speech that last year he made a list of the "diseases" that affect the Church, and now he wanted to focus on a "catalogue of needed virtues" that would allow the Curia to serve the Church more faithfully.
Francis named the first in his list of 12 virtues a "missionary and pastoral spirit," which he described as needed by church leaders to be more fertile and fruitful, and for priests to follow the Good Shepard ready to give his life to save others.
The other 11 virtues he names as "suitability and sagacity;" "spirituality and humanity," "example and fidelity," followed by "rationality and gentleness," "innocuousness and determination," "charity and truth," "honesty and maturity," "respectfulness and humility," "diligence and attentiveness," "Intrepidness and alertness," and finally "trustworthiness and sobriety."
The Catholic leader gave an explanation for the importance for each virtue on his list. For the last virtue, he explained that sobriety gives people the ability to renounce materialistic desires, and instead focus on seeing the world through God's eyes.
Francis concluded: "Mercy is no fleeting sentiment, but rather the synthesis of the joyful Good News, a choice and decision on the part of all who desire to put on the 'Heart of Jesus' and to be serious followers of the Lord who has asked us to 'be merciful even as your heavenly Father is merciful,' (Matthew 5:48; Luke 6:36)."
On Friday, with only a week before Christmas, Francis announced that Mother Teresa is going to be made a saint in the Catholic Church, after he officially recognized a second miracle attributed to her name.
"The Holy Father has authorized the Congregation for the Causes of Saints to proclaim the decree concerning the miracle attributed to the intercession of blessed Mother Teresa," the Vatican announced.
The popular nun, who died in 1997 and was beatified in 2003, is said to have played a part in the unexplained healing of a Brazilian man with brain tumors in 2008, which Francis recognized as a miracle.