Pope Francis to Celebrate Mass in Cuba Near Icon of Atheist Revolutionary Che Guevara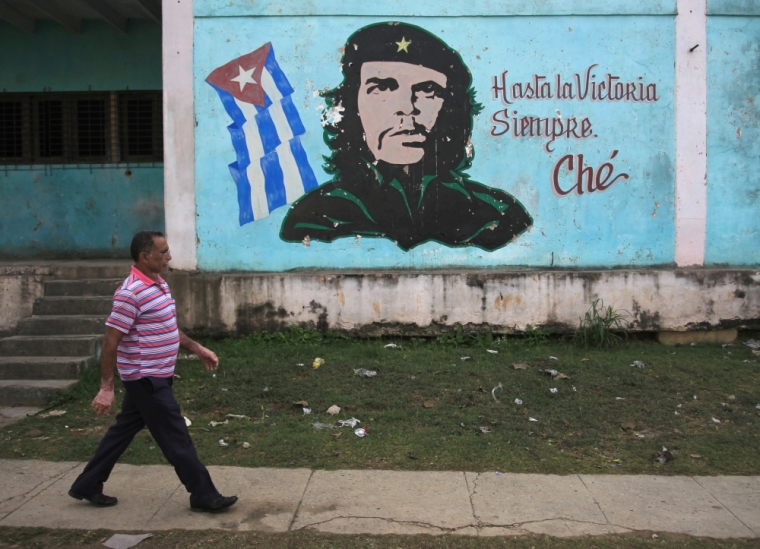 The head of the Roman Catholic Church will soon celebrate a mass in Communist Cuba, at a location within sight of an image made in homage to atheist revolutionary Che Guevara.
Pope Francis is scheduled to officiate the mass next month at Havana's Plaza de la Revolucion, nearby a 118-foot artistic rendering of the deceased Communist guerilla.
Professor Michelle Gonzalez Maldonado, Ph.D., a religious studies professor at the University of Miami who specializes in Catholicism and Cuba, told The Christian Post that this will not be the first time a pontiff has celebrated mass at the Plaza.
"[Pope Francis] is following in John Paul II's footsteps from his 1998 visit to the island," said Maldonado.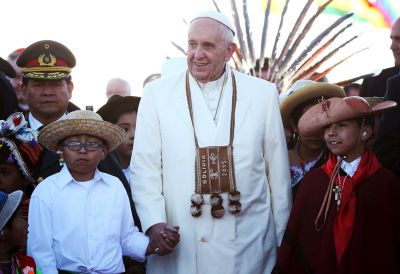 "The contrast of the image of Che and what that Plaza represents shows us that Cuba is at a crossroads in terms of its revolutionary past and the role of religion on the island."
Maldonado also told CP that the relationship between the Catholic Church and the Caribbean Communist state has over the past several years been one of "gradual rapprochement."
"The Church has gone from a persecuted institution to a more public presence on the island, to an advocate for human rights and a broker of international relations, most clearly seen in the Vatican's role in talks between Cuba and the United States," said Maldonado.
"The Church played a significant role in diplomatic relationships between the United States and Cuba. It will be interesting to see if this theme is raised during the pope's September visits to both nations."
The first Latin American pope in the history of the Church, Francis was born Jorge Mario Begoglio and, like Guervara, is a native of Argentina.
In addition to John Paul II, Pope Benedict XVI has also presided over mass at the plaza that prominently includes Guevara's famed likeness.
Father Juan Molina, director of the United States Conference of Catholic Bishops' Collection for the Church in Latin America, explained to CP the relationship of the Church in both Cuba and the U.S.
"The Church in Cuba and in the United States have long held that engagement, rather than isolation both inside and outside of Cuba, will do more for the people of Cuba," said Molina.
"Thus, the more the government of the United States or Cuba do to collaborate with civil society, the Church included, with the aim of helping the Cuban people, is welcome. The Church has seen openings in this respect in the last few years."
Regarding Francis' visit to the island nation next month, Molina told CP that it "builds on the previous pope's visits and adds the fact that, as a Latin American, he understands the situation and believes change is possible and necessary. Whatever can be done to facilitate this, the pope would support."