Prayer Sounds Crazy; Why Do It?
A Serious Answer for a Serious Question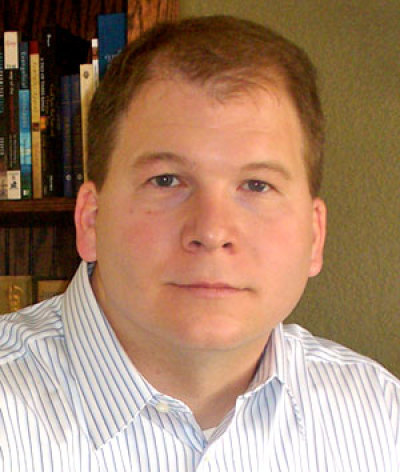 When it comes to Facebook and Twitter, I typically try not to feed the trolls. But today, I'm going to break that policy, or at least bend it.
Last week, Eric Metaxas told you about our brand new resource, "21 Days of Prayer for Life," which will help you pray for all of the victims of abortion and for the protection of innocent life. It's a free downloadable guide available at BreakPoint.org.
As you might imagine, Eric and I sometimes hear from critics. So, when I tweeted about this beautiful resource, I quickly got this reply from a skeptic: "What is the purpose of this prayer? Is your god not bothered until he gets sufficient prayers clocked up?"
It was a snarky way of asking, "Why pray at all?"
Now, I rarely respond to sarcastic questions like this on Twitter. Those who ask rarely want answers, and even if they did, it would require more than 140 characters.
But to be clear, I don't fault the skeptic for asking this question.
Frankly, the whole idea of prayer can sound crazy, especially to skeptics. After all, if God is all-knowing, why am I asking for something? If He's sovereign, isn't He just going to do what He wants to do anyway? And if God is all-loving, shouldn't He do good things without needing to be asked?
If we're honest, many Christians have asked similar — though less snarky — questions about prayer ourselves. I know I have! And my kids do too.
So why pray?
Well, the main reason is that God commanded it.
Jesus said, "Ask, and it shall be given you; seek, and ye shall find; knock, and it shall be opened unto you."
I admit it's a mystery: the omnipotent Creator of the universe invites our participation in His divine plan. But on the other hand, if there is an omnipotent Creator, He can ask whatever He wants.
T. M. Moore, in his great resource, "The Promise and Power of Prayer," says it this way, "Prayer, in short, is the greatest privilege any Christian possesses."
And often we neglect this privilege to relate to our Creator.
R. A. Torrey, in his classic book "How to Pray," wrote "God delights in the holy boldness that will not take no for an answer. It is an expression of great faith, and nothing pleases God more than faith."
In other words, praying strengthens our faith and dependence on Him. I, of course, love supplying my kids' needs and even their wants without them even asking. But I also love it when they ask, even if I have to say no. Why? Because it builds trust. And prayer builds trust with our Heavenly Father.
As Donald Bloesch notes, "Prayer is both a pleading with God that he will hear and act upon our requests and a trusting surrender to God in the confidence that he will act in his own time and way. But the confidence comes only through the struggle."
And we need this confidence for the struggle of life, and to live as Christians in the culture. That's why we're calling Christians to pray specifically for life this January. With God's help, the scourge of abortion can end in our country. Come to BreakPoint.org to download our free 21 Day Prayer Guide for Life.
And in closing, hear these words from the 3rd-century church father, Tertullian: "Prayer is alone that which vanquishes God, but Christ has willed that it be operative for no evil …. And so it knows nothing save how to … transform the weak, to restore the sick, to purge the possessed, to open prison-bars, to loose the bonds of the innocent. Likewise it washes away faults, repels temptations, extinguishes persecutions, consoles the faint-spirited, cheers the high-spirited, escorts travelers, appeases waves, makes robbers stand aghast, nourishes the poor, governs the rich, upraises the fallen, arrests the falling, confirms the standing."
And we pray that your prayers will advance the cause of life in our culture this month.
Amen.
Article posted here.
From
BreakPoint
. Reprinted with the permission of Prison Fellowship Ministries. All rights reserved. May not be reproduced or distributed without the express written permission of Prison Fellowship Ministries. "
BreakPoint
®" and "Prison Fellowship Ministries®" are registered trademarks of Prison Fellowship