Preacher arrested for preaching biblical marriage from Genesis on a London street
Elderly pastor initially refuses arrest, arguing his free speech rights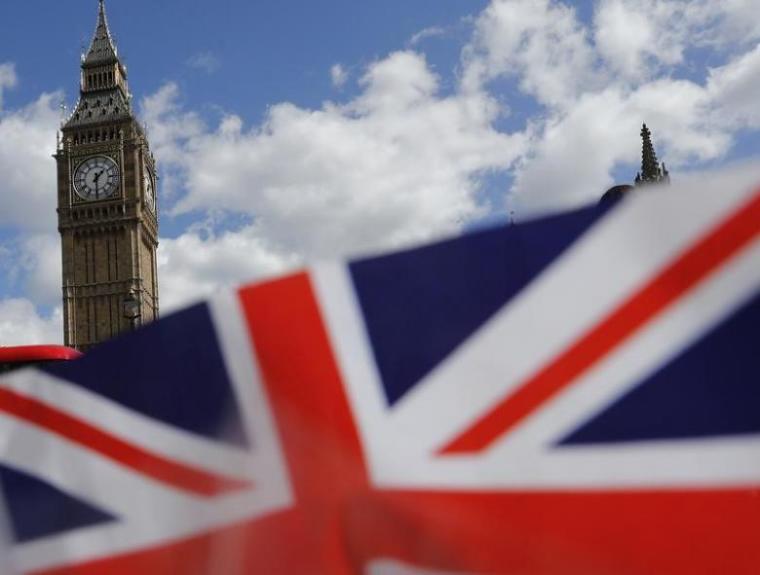 A Christian street pastor was arrested last month for causing "alarm and distress" in London for preaching about the biblical definition of marriage being between one man and one woman from Genesis 1.
Pastor John Sherwood, the 71-year-old minister of the Penn Free Methodist Church in north London, was reportedly approached by police officers in the northwest London town of Uxbridge on April 23 while preaching on the final verses of Genesis 1. He allegedly stated that God designed families to have a mother and a father and not two parents of the same gender.
Pastor Peter Simpson, who was preaching alongside Sherwood, shared about the arrest in a blog for The Conservative Woman. He explained the need to raise awareness of how police in Great Britain are "clamping down on the freedom of Christians to proclaim in public places the teachings of the Scriptures."
He said preaching the Gospel together in public is something the two pastors often do. 
Police approached Sherwood and said three complaints had been received about his preaching and accused him of causing "alarm and distress" to members of the public. 
Another police officer spoke to Simpson and explained the need to avoid any homophobic statements to avoid offending people, even though there is no law protecting people from being offended. 
"I responded that the police would have no objection whatsoever to a Pride parade being held in Uxbridge, yet that would be highly offensive to Bible-believing Christians," Simpson wrote. "The officer did not appear to appreciate the logic behind this argument."
Police officers urged Sherwood to come down from a step ladder he was preaching from as he "respectfully" informed police he has freedom of speech and people have the freedom to ignore him and continue walking if they disagree with his statements, Simpson wrote.
Sherwood resumed preaching and spoke of the "precious right to freedom of speech," which is traced back to the Magna Carta in 1215 and the Bill of Rights in 1689. Onlookers again accused him of making homophobic statements and hate speech. 
Sherwood initially refused the arrest and argued he was engaged in lawful activity and had not committed a crime, Simpson said.
A video recorded by someone in the crowd showed Sherwood shaking his head at the officer, refusing to come down from the small step ladder.
The officers proceeded to pull the 71-year-old pastor down from the ladder as he resisted arrest and seemingly lunged at an officer as multiple officers handcuffed him and arrested him.
A lady in the crowd was heard saying, "it's a Christian country, let him speak," while Simpson noted that others in the crowd had accused him of hate speech. 
Sherwood stayed overnight at a police detention center and was released around noon the next day after being detained around 21 hours. 
"This arrest of a faithful minister for doing nothing other than declaring what the Bible teaches about one of the important moral issues of our time reveals a dangerous assault upon freedom of speech and, not least, upon the freedom of Christian pastors to declare in public all that the Bible teaches," Simpson wrote. "The State has no right to designate that some parts of God's word are no-go areas."
"Whatever one's personal views on homosexuality might be, it is surely pertinent to ask what kind of nation have we become that the minister of a Christian church is arrested for upholding in the public square the very truths which Her Majesty the Queen promised to uphold in her Coronation Oath in 1953, with a Bible in her hand?" Simpson continued. 
A file has been passed to the Crown Prosecution Service, which may mean further action will be taken, Premier Christian News reported. 
"A number of other people also approached the officers with concerns about the man's language," a spokesperson for the Met Police told the outlet. 
"Officers spoke with the 71-year-old man and he was subsequently arrested on suspicion of an offence under Section 5 of the Public Order Act."
The pastor's arrest comes less than two years after a 64-year-old Nigerian street preacher was awarded £2,500 (over $3,000) in damages from British authorities due to false arrest, imprisonment and unlawful detention after he was accused of hate speech and his Bible was confiscated by police in February 2019.