'Preaching Alabama' Debuts on TLC, Follows Family of Preachers Competing for Followers in the Bible Belt (VIDEO)
'Preaching Alabama' Debuts on TLC, Follows Family of Preachers Competing for Followers in the Bible Belt (VIDEO)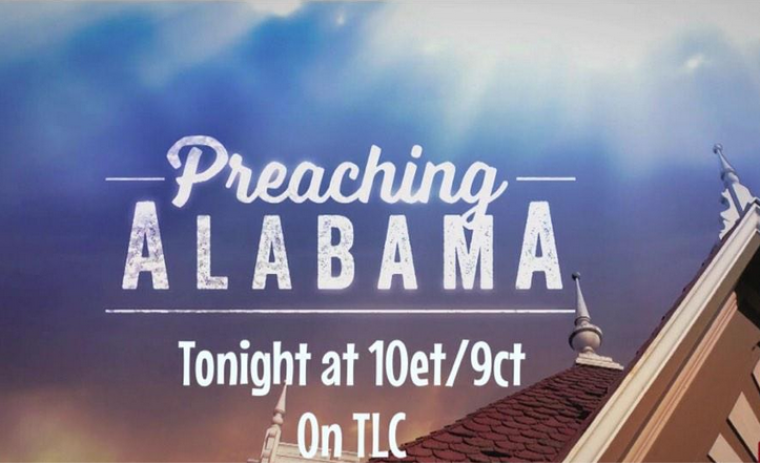 Tonight, TLC debuts a new show about a "rowdy" family dedicated to preaching the Gospel in the Bible Belt.
"Preaching Alabama" focuses on and introduces the country to the Speegle family which is made up entirely of preachers. The group ran a highly successful church in Florida then decided to move to the Bible Belt, specifically in Madison, Alabama. The area is highly competitive when it comes to running a church, as there are numerous congregations in the region.
"No matter who you are or what you've been through, you are welcome!" Pastor Jill says in the opener.
The entire family is devoted to spreading God's love through their programming and worship, which worked well for them in Florida. However, things are different in Alabama, and that means new challenges and opportunities. In tonight's series opener, the family receives the keys to their new church building and sets up shop.
Allen, the patriarch of the group, is married to Janice. Both worked hard at their own church in Florida and intended to turn over the reins to daughters Jill and Lori, both ministers. However, Jill (married to Rod) and Lori (married to Seth) were called to their own ministries and families. The six then decided to work together for the glory of God. As Lori explains, the family is glad that they moved because had they not, they would have been bound to, and always associated with, Allen's way of doing things.
The central message at the heart of the family and church is that everyone is welcome—no matter the past or the present—not only in the church, but in the family of God. People familiar with the Speegles are excited to see them succeed at their new location and buzz on Twitter has taken off.
"#PreachingAlabama tonight on @TLC!! Can't freaking wait!! Love these people!!! These are my friends!" @judyregan tweeted.
"Watching preaching Alabama on TLC tonight to see my old pastors on their new reality show!!!!!" added @McCumberJessica.
"Preaching Alabama" debuts tonight on TLC. Check local listings. Watch the trailer HERE: